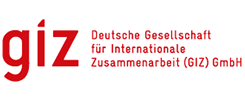 As a federal enterprise, GIZ supports the German Government in achieving its objectives in the field of international cooperation for sustainable development.
For our operations in Afghanistan/Mazar-e-Sharif, we are looking for an
Analyst (m/f) for the Risk Management Office (RMO) Afghanistan
JOB-ID: 35515
Field of activity
The context- and conflict-sensitive security risk management system of German governmental development organisations in Afghanistan aims to reduce the security risks to the implementation of the projects and their employees. Peace and conflict-, access - and security risk management advisory services are designed to ensure the safety and security of staff and support them in safely carrying out their tasks in a conflict-prone environment.
One important element of the RMO is its Analysis Unit consisting of up to 12 Afghan and international analysts. The Analysts Unit is responsible for analysing the security situation as it relates to the German Cooperation (GC). The Unit provides regular analytical products and assessments that are distributed to the GC management structure and the commissioning German ministries. It aims to maintain situational awareness of the GC-related security situation, gain a better understanding of the bigger picture and consider the future developments. Information stem from provincial and regional RMO offices, international and national governmental and non-governmental organisations. Quantitative analyses of reports on security incidents as well as information compiled from media, think tanks, and scientific publications are taken into account.
Your tasks
As part of the Analysis Unit you will contribute to relevant and recipient-tailored products. You will also provide advice to the Risk Management Office (RMO) team leader on security developments. Moreover, you will liaise with other international and national governmental and non-governmental organisations, think tanks etc. You will represent the RMO in multiple forums of the security community in Afghanistan. Your tasks:
Data collection and analysis via RMO resources, open-source channels and relevant other partners
Contributing to the preparation of comprehensible reports for a specific region and to further products and services for partners, clients and colleagues
Contributing to the agenda-setting for the Analysis Unit, especially with regard to reports, themes and briefings
Representing the unit to external GIZ bodies, colleagues, clients and partners
Liaising with external partners for information exchange and consultation, as appropriate
Regularly advice the RMO leadership on security-related developments
Your profile
University degree in political analysis, international relations, international security or comparable studies
Several years of experience working in an analytical function on security and political matters for international organisations, NGOs or the private sector
Statistical or geographical information system skills
Familiarity with Afghanistan or other Muslim countries
Excellent communication and presentation skills
Familiarity with the needs of decision-makers
Fluency in English, a good command of German, Dari or Pashtu is a plus
Assignment period
01.04.2018 - 31.12.2018
What we offer you
We create prospects for people and with people. As GIZ has an international mandate, we offer a multicultural working environment. We are committed service providers and dedicated professionals, even under difficult circumstances. We take pride in enabling our employees to develop their professional and personal skills. There are plenty of reasons to join our motivated team - ranging from the diverse challenges you will face on a daily basis in one of our 130 partner countries, to the broad scope you will have for shaping your work.
Other information
On behalf of the German Federal Ministry for Economic Cooperation and Development (BMZ) and in collaboration with the German Federal Foreign Office (AA) and national and international consultants, GIZ has developed a risk management system that minimises personal dangers and risks. Risk management offices staffed with trained personnel monitor and analyse the situation, issue security reports, and advise our colleagues on safety and security measures.
GIZ offers an attractive remuneration package for assignments in Afghanistan, with a number of benefits. In addition to a competitive annual salary, we offer a wide range of allowances such as rent subsidies and lump-sum travel payments. GIZ takes its responsibility vis-à-vis its employees very seriously. We ensure that for every two to three months they spend in Afghanistan, they recuperate for at least a week outside the country. We pay up to three annual allowances for this recuperation period. We provide thorough preparation for staff in the run-up to their assignment. Briefing arrangements include a general introduction to GIZ, along with measures such as security training, and stress and crisis management, and are tailored to suit the specific assignment.
If you are interested, please do not hesitate to apply until 25.02.2018
Contact
Gabriele Mueller
Tel.: ++49 - (0)6196 - 79 - 2164