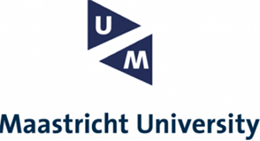 3 Assistant Professorships in Data Science and Artificial Intelligence
3 Assistant Professorships in Data Science and Artificial Intelligence at the Faculty of Humanities and Sciences, Department of Data Science and Knowledge Engineering, Maastricht University, 1.00 fte, tenure-track position
Data Science@Maastricht University is a pioneering, university-wide network of data-driven researchers with over 25 years' experience in data science education. We are a community of multidisciplinary teams, dedicated to facilitate and develop collaborative initiatives in education and research to address major societal issues.
Job Description
The Department of Data Science and Knowledge Engineering, one of the contributors to Data Science @ Maastricht University invites applications for a tenure-track position on data science and artificial intelligence. Experts in any field of data science and artificial intelligence are invited to apply. A background in advanced statistics, deep learning, data visualization, computational linguistics, or information retrieval would be welcomed in particular. The appointment will be in the rank of assistant professor.
We are interested in exceptional candidates who can connect with our research lines and complement our existing strengths. The successful applicant will have the opportunity to contribute to cutting-edge research and to teaching (in English) in a highly stimulating academic environment.
Tasks
The main responsibilities will be:
Conducting leading research in your field of expertise
Providing courses at the bachelor and master level in English
Supervision of students at all levels (BSc, MSc, PhD)
Research funding acquisition at the national and European scale
Requirements
The ideal candidate fulfills the following main requirements:
PhD degree in data science, artificial intelligence, computer science, mathematics, or a related field;
At least 2 years of working experience in an academic environment after the PhD period;
Evidence of excellence in research at an internationally competitive level;
A proven track record in teaching and developing new courses, demonstrating excellence;
Experience in the acquisition of research funding;
Experience in guiding PhD students;
A personality characterized by team spirit, ambition, and vision;
Ability to work in an interdisciplinary environment and to build bridges between disciplines;
Fluent mastery of the English language.
We particularly welcome applicants whose research has led to, or has the obvious potential to lead to real-world applications and collaborations with companies and industry.
Maastricht University requires teaching staff to have the "Basiskwalificatie Onderwijs" (BKO, Basic teaching qualification). Successful applicants who do not yet possess the BKO are expected to obtain this qualification preferably within the first year. Maastricht University and our department support its staff in obtaining the BKO.
Contract type and conditions of employment
Initially, candidates are employed on a temporary contract as assistant professor (level 2) and agree to specific development goals. Five years into the appointment, candidates will be evaluated and if the development goals have been met, promoted to assistant professor (level 1) on a permanent contract. The evaluation can be brought forward if criteria are met earlier. On the candidate's request the evaluation can be deferred in case of special personal circumstances, such as pregnancy leave, parental leave or chronic illness.
Intended start date is as soon as possible.
Salary is competitive, depending on qualifications and work experience. The salary will be set in scale11 of the Collective Labour Agreement of the Dutch Universities, with an expected minimum of € 3.475,00 and a maximum of € 4.757,00 for a full-time position of 38 hours/week. In addition there is an 8% holiday and 8.3% year-end allowance. Non-Dutch applicants may be eligible for favourable tax treatment (30 % rule).
The terms of employment of Maastricht University are set out in the Collective Labour Agreement of Dutch Universities (CAO). Furthermore, local UM provisions also apply. For more information check the website
www.maastrichtuniversity.nl/
, A-Z Terms of Employment.
About the employer
Department of Data Science and Knowledge Engineering (DKE)
Founded in 1992 as part of the Faculty of Humanities and Sciences, today DKE broadly covers Data Science and Knowledge Engineering in research and teaching. DKE comprises three internationally respected research groups, having their focus on "Robotics, Agents and Interaction", "Networks and Strategic Optimization", and "Biomathematics and Bioinformatics". Education programmes offered by DKE are a BSc in Data Science & Knowledge Engineering, a MSc in Artificial Intelligence, and a MSc in Data Science for Decision Making. For further information, see
https://www.maastrichtuniversity.nl/dke
.
How to apply
Applicants are asked to either apply via Academic Transfer (
http://www.academictransfer.com/44357
) or to send their applications - letter of interest, curriculum vitae, publication list, and the names and e-mail addresses of two persons who would be willing to provide references if asked - to
Recruitmentfhs@maastrichtuniversity.nl
.
Applications received by 22 January 2018 will receive full consideration. The position will remain open until filled. Applicants may be called in for an interview. In view of gender balance we strongly encourage qualified women to apply.
Inquiries concerning this position can be directed to:
prof. dr. Gerhard Weiss:
gerhard.weiss@maastrichtuniversity.nl
and
prof. dr. Ralf Peeters:
ralf.peeters@maastrichtuniversity.nl