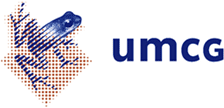 Associate Professor or Full Professor Medical Statistics
Department:
Epidemiology
Work Location:
Groningen
Apply no later than:
24 November 2019
Working environment
The theme of
the department of Epidemiology
of
the UMCG
is 'Life course epidemiology'. This tradition and expertise is shown by the large scale cohort studies linked to the department. Apart from population based studies, the department is involved in several specific patient cohorts within the hospital. The department has a prominent position within the LifeLines study (population based study among more than 167.000 inhabitants of Northern part of the Netherlands). Details can be found in our annual report on
www.epidemiologygroningen.nl
.
The department Epidemiology has a vacancy for an associate professor or full professor in Medical Statistics. We are looking for an ambitious and enthusiastic colleague who wants to put her/his energy into statistical research in the area of biobanking, cohort studies (notably in longitudinal data en survival analyses), Big data and AI.
The department consists of eight units. The unit 'Medical statistics and decision analysis' performs theoretical and applied scientific statistical research within the theme 'Life course epidemiology'. This theme requires statistical expertise on longitudinal data analysis and survival analyses and development and application of innovative statistical methods related to genetics, system biology and Big Data.
The unit provides teaching in almost all UMCG programs (particularly medicine, Research Master epidemiology, postdoctoral teaching), advises the epidemiologists of the department and researchers within the UMCG, and offers consultancy services for clinical researchers.
Job description
You are ambitious and love scientific challenges
You are able to profile the department as center of expertise in the area of statistics of 'life course epidemiology'
You organize and maintain good collaborations with clinical and epidemiological researchers
You are able to build bridges to other fields of research expertise
You are heading the unit 'Medical statistics and decision support'
You perform scientific research in medical statistics and 'life course epidemiology'
You provide teaching in medical statistics, in collaboration with the staff members of the unit
You report directly to the head of department of Epidemiology
What do we need
A senior biostatistician with a strong quantitative background (PhD in mathematics, statistics, econometrics, AI or comparble) with experience in medical sciences/life sciences
An internationally esteemed researcher with excellent publications in peer-reviewed journals and proven track record in securing competitive national and international grants
Firm knowledge of scientific research
Affinity with 'life course epidemiology'
Proven experience with designing and providing teaching, preferably in a medical program
A good communicator and excellent team player, able to build bridges to other professional specialisms
The UMCG has a preventive Hepatitis B policy. The UMCG can provide you with the vaccination, should it be required for your position.
In case of specific professions a 'Certificate of Good Conduct' is required.
What do we offer
It is a permanent position.
The terms of employment comply with the Collective Labour Agreement for Medical Centres (CAO-UMC). English:
http://www.nfu.nl/english/about-the-nfu/
Based on experience and education we offer you a position as associate professor or full professor. An interview with an appointment advisory committee (BAC) is part of the procedure. In case of an appointment as associate professors, terms related to promotion to full professor can be negotiated.
More information
For more information about this vacancy you may contact:
prof. Marike Boezen, head Department of Epidemiology, phone: (050) 361 07 39 (secretary) or e-mail address: h.
m.boezen@umcg.nl
(please do not use for applications)
Applying for a job
Please use the the digital application form at the bottom of this page - only these will be processed.
You can apply until
24 November 2019
.
Within half an hour after sending the digital application form you will receive an email - confirmation with further information.