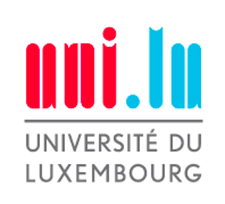 The University of Luxembourg is a multilingual, international research university.
The University of Luxembourg is recruiting for the Faculty of Humanities, Education and Social Sciences an:
Associate Professor in computational linguistics (m/f)
Ref. F3-120013
Open-ended contract
Full-time (40 hours / week)
Employee status
Mission
The Associate Professor will be a member of the Department of Humanities within the Faculty of Humanities, Education and Social Sciences. With regard to linguistics, all linguistic levels are investigated, with a focus on language history, language variation and sociolinguistics. The department is already active in corpus linguistics, but the aspects of computational linguistics have yet to be strengthened with a dedicated position, in order to connect to the internationally tremendously increasing research activity in the computational analysis of language (e.g. Machine Learning, Neural Networks, AI).
The Associate Professor in computational linguistics will pursue an active research agenda in the studying language and linguistics from a computational perspective. The Associate Professor will participate in interdisciplinary projects in the Department of Humanities. With regards to the University's research priority the Associate Professor will contribute to the research domain
. Furthermore, a cooperation with the ILIAS lab of the Computer Science Department is foreseen.

The job holder will teach on Bachelor and Master and PhD level (among others in the various tracks in the Bachelor en cultures européennes and the Master en enseignement secondaire). Besides topic in computational linguistics the job holder will give classes in general linguistics.

Contact
Prof. Dr. Peter Gilles
Department of Humanities
Telephone : (+352) 46 66 44 6383
Email: peter.gilles@uni.lu

Profile
Candidates shall have expertise in at least three of the following domains:
quantitative/statistical methods to the computational study of language;
corpus building and corpus linguistics;
tool development for low-resourced languages;
computational sociolinguistics (language variation, perception, and multilingualism);
a special focus on the dynamics of (written) Luxembourgish is regarded as an asset.
Qualifications, experience, aptitude
PhD in linguistics with a focus on computational aspects;
at least three years of PostDoc experience in linguistics or computational linguistics;
experience with computational tools and methodology for data science (e.g., programming languages, technical infrastructure, development, big data applications, corpus building and analysis), preferably with a background in Natural Language Processing;
an excellent publication record in peer-reviewed journals and books;
teaching experience on Bachelor and Master level;
a strong commitment to interdisciplinarity;
ability to work in a multilingual environment.
Languages
The University of Luxembourg is set in a multilingual context. The person hired on this position must be proficient in English, French and German.

Applications
As part of the application process specifically for academic positions, please follow the instructions below. Candidates are asked to send their full application (in French, German or English) ONLY via the following link: http://ulsurvey.uni.lu/index.php/932125?lang=en

until 12 February 2020
including the following documents:
cover letter ;
curriculum vitae including information on external research funding acquired ;
copies of diplomas ;
list of publications ;
copies of recent publications (max. 5) relevant for the field in question;
list of courses taught;
a list of three referees with their names, addresses and present positions. Please indicate their relationship to you
to:
Prof. Dr. Georg Mein
Dean of the Faculty of Humanities, Education and Social Sciences.

All applications will be handled in the strictest confidence.

The University of Luxembourg is an equal opportunities employer.

The University of Luxembourg wants to achieve gender parity in its academic positions and wants to eliminate obstacles to the recruitment of female professors and to their career development. In case candidates present equivalent CVs, the University will give the preference to women in all departments where gender parity is not yet achieved.

Link: http://emea3.mrted.ly/2daqy