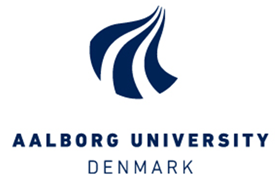 ASSOCIATE PROFESSOR IN ENGINEERING DESIGN AND MECHANICAL ENGINEERING
Do you want to combine research and teaching as associate professor at Aalborg University's unique facilities in Copenhagen? Do you want to become a part of a university, which has Problem Based Learning as a part of the DNA? Then this is a job for you. The Department of Planning at Aalborg University's Copenhagen Campus is looking for candidates for a position as Associate Professor in Engineering Design and Mechanical Engineering. The position is open for appointment from 1 August 2020 or soon hereafter. At Department of Planning, we have about 200 employees situated at the Aalborg and Copenhagen campus. The department provides excellent research and teaching in the field of planning, technology and society in order to create a more sustainable future. We are interdisciplinary in the technical, natural and social science disciplines and present a unique combination of social and technological understanding where digital and technological solutions merge with the needs of society. Our research creates the foundation for educating the young people of tomorrow, and as part of Aalborg University, the department rests on a socially engaging and problem-oriented approach. It is also at Department of Planning that the UNESCO Center for Problem-Based Learning is at home. That helps ensure, we create educations aimed at the job market and a society with increasing focus on technology, digitization, sustainability and partnerships for a sustainable transition
JOB DESCRIPTION
Within the Department of Planning, in the Section of Sustainable Design and Transition, one research theme focusses on design; co-design and design for innovation and sustainable change including engineering design and science and technology studies (STS). The Department of Planning is currently strengthening teaching and research in engineering design. Our research strategy is to explore how design approaches and methods can contribute to sustainable change. We are looking for a candidate who can combine mechanical engineering and sustainability aspects of materials and products in design processes in her or his work in an interdisciplinary team. The teaching within this job will include technical design courses of mechanical engineering such as basic fluid mechanics, thermodynamics and mechanics to design engineering students.
Your qualifications
Applicants to the position must in their research profile show knowledge of and experiences that include:
Mechanical engineering methodologies, such as prototyping, product platforms and manufacturing processes
Engineering design and mechanical design
Conceptualisation as an element of the design process
The position requires applicants that:
have a general knowledge on mechanical engineering and design issues including experience with engineering design and methods applied to design activities
have an insight into the assessment of sustainability aspects of materials and products
can demonstrate experience with research and teaching relevant to the competences required
ability to work in interdisciplinary teams including socio-technical approaches to design
Applicants should preferably hold experience in writing research applications and proven ability to attract external funding is desirable.
The position is related to teaching technical design courses of mechanical engineering such as basic fluid mechanics, thermodynamics and mechanics to design engineering students in our B.Sc. and M.Sc. in Sustainable Design. The application must contain the following:
A motivated text wherein the reasons for applying, qualifications in relation to the position, and intentions and visions for the position are stated.
A current curriculum vitae.
Copies of relevant diplomas (Master of Science and PhD). On request you could be asked for an official English translation.
Scientific qualifications. A complete list of publications must be attached with an indication of the works the applicant wishes to be considered. You may attach up to 10 publications.
Teaching qualifications described in the teaching portfolio. If this is not enclosed the applicant must include an explanation for its absence.
Dissemination qualifications, including participation on committees or boards, participation in organisations and the like.
Additional qualifications in relation to the position.
References/recommendations.
Personal data.
You may obtain further information regarding the position from Head of Section, Associate professor Morten Elle by mail
elle@plan.aau.dk
phone (+45) 9940 3754, Associate professor Søsser Brodersen by mail
sbro@plan.aau.dk
The recruitmant company Hartmanns A/S will assist AAU with the search process. For any inquiries, please contact Senior Recruitment Consultant Erik Bernskov at Hartmanns by e-mail:
erik.bernskov@hartmanns.dk
or phone: +45 41 21 13 29,
AAU offer unique facilities and teaching methods
AAU offers unique facilities by the Copenhagen harbor which creates a special atmosphere.
Problem Based Learning is the DNA of Aalborg University and in the bachelor 'Bæredygtig Design' and the master 'Sustainable Design' we are experimenting even more with teaching. The students work in design studios, making it easy to switch between group work and plenary sessions. The students are having their project material on the walls of their group niche during the entire semester project. Furthermore, they and their teachers have access to large laboratories and workshops, making them able to develop design games, models and prototypes.
Application and contact
The applications are only to be submitted online by using the "Apply online" / "Søg Stilling" button below. Please submit your application no later than 26 March 2020.
For further information concerning the application procedure please contact Lisbeth Palmelund by mail
est-st-hr@adm.aau.dk
or phone (+45) 9940 7553.
Information regarding guidelines, ministerial circular in force, teaching portfolio and procedures can be seen
here
:
AAU wishes to reflect the diversity of society and welcomes applications from all qualified candidates regardless of personal background or belief.
Aalborg University provides world-class research and education. For the third year in a row we have placed Europe's best and the world's fourth best engineering university on the list of "Best Global Universities" published by the U.S. News & World Report. Our research and educations are multidisciplinary and build on close collaborations with business and industry. This also comes from our world-renowned PBL teaching model, which is based on solving the problems of reality. These collaborations and our acknowledged research contribute new insights, new solutions to societal challenges and knowledge that are changing the world. More than 20,000 students are enrolled at Aalborg University, of which over 10% are international students from various countries worldwide. To serve them, we have 3500 employees, divided between Aalborg University's main campus in Aalborg and our departments in Copenhagen and Esbjerg.
AGREEMENT
Employment is in accordance with the Ministerial Order on the Appointment of Academic Staff at Universities (the Appointment Order) and the Ministry of Finance's current Job Structure for Academic Staff at Universities. Employment and salary are in accordance with the collective agreement for state-employed academics.
VACANCY NUMBER
2020-224-02649
DEADLINE
26/03/2020
Apply Online