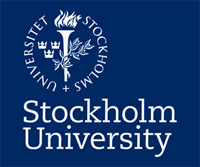 Ref. No. SU FV-0680-18
Closing date: 04/06/2018


Associate Professor in organic analytical chemistry
at the Department of Environmental Science and Analytical Chemistry (ACES).
Closing date: 4 June 2018.
Stockholm University announces a tenured position as associate professor in organic analytical chemistry. Stockholm University has strong research environments in chemistry as well as in environmental science, including access to omics research platforms
at the Science for Life Laboratory
, a joint facility in Stockholm for scientists from Stockholm University, the Royal Institute of Technology, Karolinska Institute and Uppsala University.
The merger to build
the Department of Environmental Science and Analytical Chemistry (ACES)
in 2015 created a research environment that combines environmental science and analytical chemistry and strengthened the university's profile area "Climate, seas and environment". ACES does research spanning over the fields of analytical and environmental chemistry, ecotoxicology, regulatory toxicology, atmospheric science and biogeochemistry. The department is structured into five units with more than 220 employees and instrumental and laboratory infrastructure for various types of chemical analysis and measurement is broad.
The Analytical Chemistry Unit consists of 20 permanent staff and graduate students. Research is focused on developing qualitative and quantitative methods for analysis of organic compounds, from sampling and clean-up, to chromatography, mass spectrometry and data analysis. The chemical dimensions of ACES' environmental science research are largely related to organic molecules. The existing research and analytical instrumentation of the analytical chemistry unit are also focused almost exclusively on organic molecules. The unit is responsible for the two-year Master's programme in analytical chemistry, and for teaching basic level courses in analytical chemistry in the chemistry candidate programme.
Due to retirements, the Analytical Chemistry unit is entering a period of renewal and we are recruiting new staff members to further the development of analytical chemistry at Stockholm University. For the development, it is essential that the new associate professor creates strong research synergies both with the existing analytical chemists in the unit, with environmental scientists within the department but also with chemists in other departments and nearby facilities.
Subject
Organic analytical chemistry
Main responsibilities
Research, teaching and supervision.
Qualification requirements
In order to qualify for employment as associate professor, the applicant must have demonstrated good teaching skills and have a doctoral degree, or equivalent research expertise, of relevance to the subject area and the main responsibilities of the position.
All teaching positions at Stockholm University require the ability to collaborate and the general ability and suitability to perform one's duties.
Assessment criteria
In the appointment process, special attention will be given to research and teaching skills. The assessment of research skills will focus primarily on merits within the subject area of the position. Administrative skills will also be considered.
Teaching and learning in higher education
Completed training in teaching and learning in higher education, or equivalent knowledge, is an advantage. An applicant who has not completed at least 15 credits of teaching and learning in higher education and is not considered to have otherwise acquired equivalent knowledge should undergo such training within the first two years of employment.
Additional information
The Faculty's criteria for assessment of research and teaching skills:
www.science.su.se
.
Teaching is within the department's analytical chemistry curriculum at the basic and advanced level. The language of instruction in first-cycle courses and programmes is Swedish. If the successful candidate does not speak Swedish at the time of appointment, he/she is expected to acquire the necessary language skills during the first two years of employment.
Female applicants are particularly welcome, as most associate professors at the department are men. Stockholm University strives to be a workplace free from discrimination and with equal opportunities for all.
Contact
Further information about the position can be obtained from the Analytical Chemistry Unit Head, Professor Cynthia de Wit, telephone: +46 8 6747180,
cynthia.dewit@aces.su.se
.
For questions regarding the application process, please contact administrator Petra Nodler, telephone: +46 8 16 22 69,
petra.nodler@su.se
.
Union representatives
Ingrid Lander (Saco-S), telephone: +46 708 16 26 64, saco@saco.su.se, Lisbeth Häggberg (Fackförbundet ST and Lärarförbundet), telephone: +46 8 16 20 00 (operator), and
seko@seko.su.se
(SEKO).
Application
Apply for the position at Stockholm University's recruitment system by clicking the "Apply" button. It is the responsibility of the applicant to ensure that the application is complete in accordance with the instructions in the job advertisement, and that it is submitted before the deadline.
We would appreciate it if your application is written in English. Since it will be examined by international experts, English is the working language.
The University's rules of employment and instructions for applicants are available at:
Instructions – Applicants
.
You are welcome to apply!
Stockholm University – our education and research produce results.
Apply