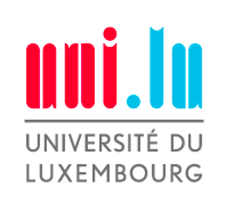 UNIVERSITY OF LUXEMBOURG
ASSOCIATE PROFESSOR (PROMOTION TRACK) IN COMPLIANCE AND LAW ENFORCEMENT (M/F)
The University of Luxembourg is a multilingual, international research university.
The Faculty of Law, Economics and Finance of the University of Luxembourg has an opening for an:
Associate Professor with Promotion Track in Compliance and Law Enforcement (M/F)
Ref: F2-50012584 (to be mentioned in all correspondence)
Full-time position (40 h/week), permanent contract
Earliest starting date: 1 September 2020
The position at the Associate Professor level follows University of Luxembourg's promotion-track career scheme and a possibility of promotion will be given after 5 years upon positive evaluation.
Mission
The responsibilities contain research, tutelage of students of the levels Bachelor, Master and doctorate, preparation and the management of research projects, as well as education at the various levels. The successful candidate is expected to further develop compliance as a research focus of the Department of Law. The new colleague is expected to address in his research and teaching the doctrinal questions of compliance, i.e. imputation of liability (risk and negligence, criminal liability of corporations and heads of businesses) and legal value of a compliance program, applicable safeguards during internal investigations, legal position of the in-house lawyer and compliance officer, evidentiary value of the information gathered through internal investigation in the criminal process, transparency and fairness of the procedure. Given the interdisciplinary nature of compliance, it is considered as an added value, if the colleague includes aspects of corporate governance, law and economics, legal philosophy or sociology into his/her research and teaching.
Profile
A PhD in Law, completed at least three years ago
A significant record of publications in internationally recognised journals and monographs in the field of compliance, law enforcement, corporate crime; economic and financial criminal law and procedure
Experience and aptitude for teaching and supervision of research at university level
The capacity and interest to engage in academic research at the highest level
Experience in research of compliance related legal issues with a focus on prevention and enforcement models in the EU Member States
The University of Luxembourg is set in a multilingual context. The person hired on this position must be proficient in English and French and should have a good understanding of German to be able to understand and include into the research the German doctrine
What we offer
An international team at a young, dynamic university
An interdisciplinary research environment
A wide network of academic, institutional and corporate partners
Skilled support staff and team-oriented work environment
Offices located in Luxembourg City's main business district in close vicinity to several European Union institutions
Competitive salary and benefits
Applications (in French or English) will contain following documents:
A motivation letter
An application form (available on demand to fdef-recrutement@uni.lu)
A copy of the diploma of doctorate
A detailed curriculum vitae with a list of publications of the candidate
A text of up to 6000 characters (3 pages) describing the scientific activities which the applicant wishes to carry out
An overview of possible teaching activities beyond the area of compliance and law enforcement
A copy of the three publications that the candidate considers as most representative of his or her research activity
A list of three references with their name, address and present position. Please indicate their relationship to you
All applications should be sent by e-mail
before 30/03/2020
to the following address:
Professor Katalin LIGETI
Dean of the Faculty of Law, Economics and Finance
University of Luxembourg
4, rue Alphonse Weicker
L-2721 Luxembourg
E-mail:
fdef-recrutement@uni.lu
The University of Luxembourg wants to achieve gender parity in its academic positions and wants to eliminate obstacles to the recruitment of female professors and to their career development. In case candidates present equivalent CVs, the University will give the preference to women in all departments where gender parity is not yet achieved.
All applications will be handled in strictest confidence.
The University of Luxembourg is an equal opportunity employer.
Link:
http://emea3.mrted.ly/2dzlm