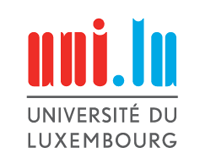 Associate Professor (Promotion Track) in Intellectual Property Law
(Valid from 08/10/2020 to 04/12/2020)
About the University
The
University of Luxembourg
aspires to be one of Europe's most highly regarded universities with a distinctly international
and interdisciplinary character.
It fosters the cross-fertilisation of
research
and
teaching,
is relevant to its country, is known worldwide for its research and teaching in targeted areas, and is establishing itself as an innovative model for contemporary European Higher Education. It`s core asset is its well-connected world-class academic staff which will attract the most motivated, talented and creative students and young researchers who will learn to enjoy taking up challenges and develop into visionary thinkers able to shape society.
The Faculty of Law, Economics and Finance
offers three Bachelor programmes, four Master programmes of Management and Economics and six Masters of Laws (LL.M.), as well as several continuing education courses. It also includes the Doctoral School in Law and the Doctoral School in Economics and Finance. Around 2,500 students from
90 different nationalities
are enrolled at the Faculty. Academic staff from 18 different nationalities teach at the Faculty, supported by practitioners from the field, visiting scholars and guest professors. Rooted in Luxembourg but with a
European and international outlook,
the Faculty counts three departments:
Department of Law
Department of Economics and Management
Department of Finance
Teaching and research benefit from the proximity of the European institutions, Luxembourg's leading international financial centre and its vibrant business community. Institutional and private sector partnerships, sponsored Chairs and a growing network of international partner universities make the FDEF a
vibrant academic hub at the heart of Europe.
Your Role
The applicant is able to represent intellectual property law in various contexts, not only but in particular in the context of technical and IT innovation, and is able to participate in the international discussion regarding the intersection of IP law with antitrust and other legal domains.
The responsibilities contain the research, the tutelage of students of the levels Bachelor, Master and doctorate, the preparation and the management of research projects, as well as the education at the various levels.
Your Profile
A PhD in Law, completed at least three years ago; an additional academic degree e.g. in engineering is welcome.
A significant record of publications or shown potential to publish in internationally recognised peer-reviewed journals;
Experience and aptitude for teaching and supervision of research at university level;
The capacity and interest to engage in academic research at the highest level;
The University of Luxembourg is set in a multilingual context. The person hired on this position must be proficient in English and French and should have a good understanding of German to be able to understand and include into the research the German doctrine.
In Short
Contract Type: The position at the Associate Professor level follows University of Luxembourg's promotion-track career scheme and a possibility of promotion will be given after 5 years upon positive evaluation.
Work Hours: Full Time 40.0 Hours per Week
Location: Kirchberg
Earliest starting date: 1 September 2021
Job Reference: UOL03296 / Ref: F2-50012581 (to be mentioned in all correspondence)
Further Information
Applications (in French or English) will contain following documents:
Cover letter
Detailed CV, including periods of absence from work (or where the effect has been equivalent to absence) including family-related leave and career breaks
Complete list of publications
List and short description of research projects acquired over the past 5 (five) years
List of PhD theses supervised
List of teaching activities over the past 5 (five) years
Statement of research activities planned at UL
Statement of teaching activities planned at UL
Statement of other activities considered at UL
Names of 3 referees and the relationship to them.
All applications should be sent by e-mail before 4 December 2020 to the following address:
Professor Katalin LIGETI
Dean of the Faculty of Law, Economics and Finance
University of Luxembourg
4, rue Alphonse Weicker
L-2721 Luxembourg
E-mail :
fdef-recrutement@uni.lu
Or via following link :
https://emea3.recruitmentplatform.com/syndicated/private/syd_apply.cfm?ID=PHGFK026203F3VBQB7V7VV4E4&nPostingTargetId=75661&nPostingId=49716
The University of Luxembourg embraces inclusion and diversity as key values. We are fully committed to removing any discriminatory barrier related to gender, and not only, in recruitment and career progression of our staff.
Here's what awaits you at the University
Multilingual and international character. Modern institution with a personal atmosphere. Staff coming from 90 countries. Member of the "University of the Greater Region" (UniGR). A modern and dynamic university. High-quality equipment. WiFi on campus. Close ties to the business world and to the Luxembourg labour market. A unique urban site with excellent infrastructure.
A partner for society and industry. Cooperation with European institutions, innovative companies, the Financial Centre and with numerous non-academic partners such as ministries, local governments, associations, NGOs …
Apply here Link:
https://emea3.recruitmentplatform.com/syndicated/private/syd_apply.cfm?ID=PX6FK026203F3VBQB7V7VV40C&nPostingTargetId=75660&nPostingId=49716