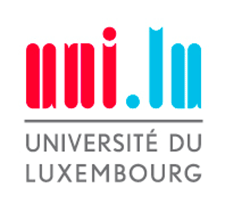 The University of Luxembourg is a multilingual, international research University
The Faculty of Law, Economics and Finance of the University of Luxembourg invites applications for
2 Associate Professors (tenure-track) in Supply Chain Management and Logistics at the Luxembourg Centre for Supply Chain Management and Logistics (LCL) (in collaboration with the MIT) (M/F)
Fixed-term employment contract (5 years)
Ref:
F2-50010622 and F2-50010486
The position at the Associate Professor level follows Luxembourg's tenure-track scheme according to which the initial appointment is a fixed-term contract. Upon successful evaluation of the projects, the candidate can be offered a permanent position.
The LCL is a joint initiative of the University of Luxembourg and the MIT Global SCALE Network. The LCL is part of the Faculty of Law, Economics, and Finance at the University of Luxembourg.
Role
The candidates are expected to
take a key role in establishing the recently formed Centre for Logistics and Supply Chain Management (LCL). The successful candidates will join senior faculty to build up the Centre to become a world leader in research and education in logistics and supply chain management;
lead major research activities (seminars, conferences, workshops) and strategic research areas that are of paramount importance for the community of Luxembourg at large (e.g., finance and supply chain management, multi-modal transport and logistics, and supply chain analytics);
engage in developing and delivering graduate (masters and doctoral) level classes as well as executive courses in supply chain management, logistics, and/or related fields;
foster and lead interdisciplinary research, in particular with the research units of the University of Luxembourg;
build and grow partnerships with the industry and universities in Luxembourg and Europe.
Profile
The ideal candidates shall have
a PhD in Supply Chain Management, Logistics, Operations Management, Business Economics, Engineering, or related field, completed at least three years ago;
teaching experience at a leading university;
significant record of published and forthcoming articles in relevant refereed journals;
extensive network and experience in industry collaboration and proven track record in obtaining research grants from both the public and private sector (well linked to the industry);
excellent experience and ability to conduct leading international research projects;
linguistic skills needed to evolve in a multilingual environment. The University of Luxembourg is set in a multilingual context. It is desired that the English must be excellent and a good working knowledge in at least one of the two following languages: French and German. However, it is also possible to obtain proficiency in a second language after being hired as the University provides access to language classes. A basic knowledge of French had to be acquired during the first two years.
Ability and willingness to work in a team and collaborate across disciplines.
University of Luxembourg and the LCL
Founded in 2003, the University of Luxembourg is the only public university of the Grand Duchy of Luxembourg. It is a multicultural and modern European research university with a personal atmosphere, close to the European institutions and innovative companies based in Luxembourg. With an emphasis on interdisciplinary research, the University of Luxembourg strives for international excellence as well as regional relevance. The University of Luxembourg offers a competitive package and an international research and teaching environment.
The Luxembourg Centre for Logistics and Supply Chain Management (LCL), which is a member of the MIT Global SCALE Network, is a cornerstone in the Duchy of Luxembourg's overarching plan to maintain and improve the country's position as a leader in logistics and supply chain management as it was ranked second by the World Bank's Logistics Performance Indicator (LPI) by the World Bank. The LCL motto—Innovate, Impact, Inspire!—guides us through our excellence-focused research, outreach and teaching activities. The core program at the LCL is a one-year professional master in logistics and supply chain management (LSCM) incorporating a 3-week visit to the MIT campus in Cambridge, MA, while engaging industry partners—such as Ferrero, Cargolux, and ArcelorMittal—in the applied thesis projects. The master program commences this year with a diverse, high caliber inaugural cohort. Along with the master program, the LCL is starting its PhD program that will accommodate both theory oriented as well as application driven students. Complementing the education at the graduate level, the LCL will be hosting a series of executive education programs, roundtables to discuss contemporary issues with industry and policy makers, as well as industry seminar series. Beyond its educational activities, the LCL aims to position the University of Luxembourg as a leading research institution. The LCL is home for researchers with an excellent research record with publications in top tier journals including, among others, Operations Research, Manufacturing & Service Operations Management, Production & Operations Management, Marketing Science, and Transportation Science. Complementing the research and educational activities, the LCL emphasizes outreach activities via close engagement with industry. Currently, the LCL is developing rich and deep partnerships with local and international companies, most of which have presence in the Grand Duchy of Luxembourg.
Further information
Applications should contain the following the documents:
An application form (available by sending an email to fdef-recrutement@uni.lu);
A detailed curriculum vitae with a list of publications, courses taught (including evaluations of the most recent two years), research grants, industry collaborations and experience, as well as management and administrative positions held;
A cover letter including a statement highlighting scientific, educational, and other activities of particular significance for this position;
A list of three references including their contact information and current positions. Please indicate their relationship to you; (the referees will be contacted only upon approval from the candidate);
Any additional material highlighting significant publications, success in obtaining research funding, industry contacts and collaborations, experience in management positions within a university, as well as other relevant qualifications and achievements are appreciated.
Contact
For questions please contact:
Professor Benny Mantin
Director of the Luxembourg Centre for Logistics and Supply Chain Management
UNIVERSITÉ DU LUXEMBOURG
162a, avenue de la Faiencerie
L-1511 Luxembourg
e-mail:
lcl@uni.lu
All applications should be sent by e-mail, before the 23rd of January 2018, to the following address:

Professor Katalin Ligeti
Dean of the Faculty of Law, Economics and Finance
University of Luxembourg
4, rue Alphonse Weicker
L-2721 Luxembourg
E-mail :
fdef-recrutement@uni.lu
All applications will be handled in strictest confidence.
The University of Luxembourg is an equal opportunity employer.