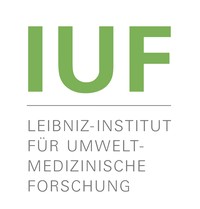 The IUF - Leibniz Research Institute for Environmental Medicine investigates the molecular mechanisms through which particles, radiation and environmental chemicals harm human health. The main working areas are environmentally induced aging of the cardiopulmonary system and the skin as well as disturbances of the nervous and immune system. Through development of novel model systems, the IUF contributes to the improvement of risk assessment and the identification of novel strategies for the prevention / therapy of environmentally induced health damage. The core unit model development is offering a position for a
 
Cell Biologist (f/m/d) Post-doc Position
in Düsseldorf
The position is to be filled at IUF as of September 1st, 2019
The project is focused on the potential risk of particles exposure:
Development and validation of 3D lung culture systems for mechanistic and toxicological research
Identification of the molecular pathways underlying pathogenesis of human diseases induced by exposure to airborne xenobiotics;
Generation of genetically engineered human cells by genome editing of newly identified key regulators;
The project aims to the understanding of the underlying mechanisms and their genetic susceptibility involved in the development of pulmonary disease associated with particle exposure. The candidate will work on improving various aspects of existing techniques as well as developing novel models for the investigation of pathogenic effects after air liquid interphase exposure to particles as well as on the generation of genetically modified human lung cells and organoids.
Qualifications 

We seek a highly motivated candidate (f/m/d) with a strong background in cell biology. Experience in advanced in vitro culture systems combining different cell types is appreciated. Expertise in standard molecular biology techniques and cell culture s critical. Previous work with lung models is a plus. The candidate is required to have strong skills in English and German and proven abilities to publish at a high international level with at least one first author publication. Motivation to work independently and being responsible for the daily management of his/her research project in coordination with other members of the group is expected. The candidate will also be actively involved in the training and co-supervision of other group members and students. 
ROLE RESPONSIBILITIES
The individual should apply significant expertise in cell biology, cell culture, and molecular biology-based techniques.
Participate in the development and qualification of assays. Independently analyze data and provide conclusions. Critically evaluate own and others results and offer insights based on process and product understanding to help solve problems.
Contribute to patents, regulatory documents or manuscript as required.
Read scientific and technical literature in order to bring new and improved procedures to the laboratory, and to broaden understanding of disciplines outside area of training. Utilizes all appropriate experimental design methods needed for work in area of specialization. Conduct literature searches and apply knowledge to the approaches taken.
Participate in scientific discussion with colleagues through informal and formal scientific seminars and meetings.
EDUCATION AND EXPERIENCE
Ph.D. in Molecular Biology, Biology, Physiology, Biochemistry, or related field.
Minimum 3 years of experience with cell culture, ex-vivo models, organoids is highly preferred.
In depth understanding of lung physiology, cell types and co-culture systems.
Demonstrated competency in immunohistochemistry, western blotting and DNA cloning.
Demonstrated proficiency in Microsoft Office, including Word, Excel, and PowerPoint.
DESIRED KEY COMPETENCIES
Self-motivated, highly organized, meticulous hands-on habits, keen to accuracy, and attention to detail.
Positive can-do attitude, responsible and responsive, and maintain a high degree of ethical standard and trustworthiness.
Strong quantitative and analytical skills, able to reach rational conclusions through complex processing of information.
Energized by accomplishments and excellence in the workplace. Competent of high performance in independent work and coordinated efforts in implementing group projects.
Maintain timely documentation of laboratory work and keep well organized records.
Evaluate results, analyze and interpret data to prepare projects updates, meeting presentations and research reports for documentation and publication.
The position is limited for to 2 years with the option of a permanent position. The weekly working time totals 39 hours and 50 minutes. Remuneration is given in accordance with the provisions of the collective agreement for the employees of the states (TV-L). Salary will be according to TV-L (E13).
Please address your application (incl. letter of motivation, CV, references, qualification certificates), preferably electronically, with the reference  no. "CB0109" to:
Dr. Andrea Rossi
IUF - Leibniz-Institut für umweltmedizinische Forschung
c/o Personalstelle
Auf'm Hennekamp 50
40225 Düsseldorf
Application documents submitted by post are not returned. Documents for applicants not considered are destroyed appropriately once the procedure is complete.