FRAUNHOFER-INSTITUTE FOR SYSTEMS AND INNOVATION RESEARCH ISI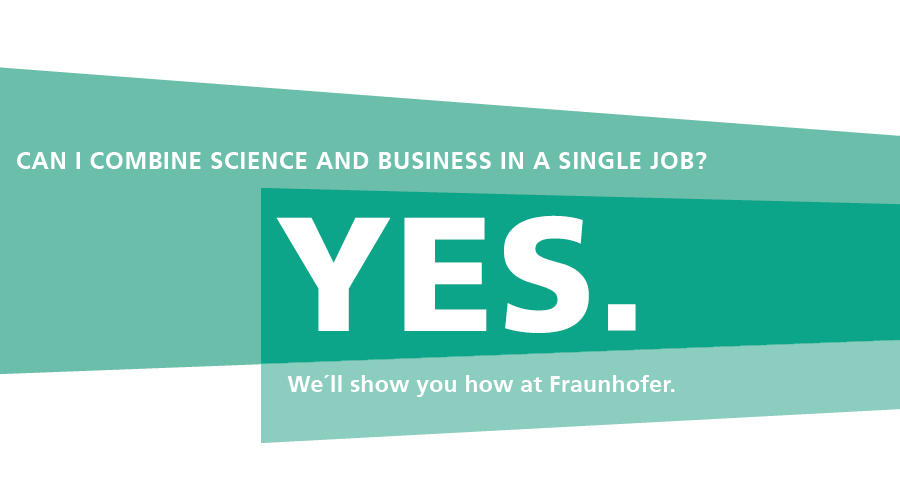 THE FRAUNHOFER-INSTITUTE FOR SYSTEMS AND INNOVATION RESEARCH ISI IN KARLSRUHE IS LOOKING FOR A
DATA ENGINEER (F/M/D)
Your tasks
You will work as a scientific employee in an interdisciplinary research team in the field of applied innovation research and will be responsible for the establishment and further development of our big data infrastructure. You will work closely with our big data analysts and scientists from other disciplines. You will support them in project management and the development of data mining models.
What we expect from you
You have a university degree (diploma or master's degree) in Computer Science or a comparable field of study. You intend to do a doctorate and have the potential to and are interested in further building your thematic profile. A concrete planning and preparation of the PhD project takes place in the course of the first year. In addition, you should be interested in interdisciplinary topics and have a great willingness to work in a team. You have knowledge and experience in the areas of big data storage (e.g. Hadoop, PostgreSQL and Oracle SQL), as well as in setting up and monitoring big data infrastructures. You also have practical experience with one or more programming languages such as Java or Python. A very good knowledge of English and a convincing presentation of research results in written and oral form are required. Knowledge of German is an advantage.
What you can expect from us
You can expect interesting and varied projects for public and private clients on a national and international level with contacts to industry, research and politics. You will have the opportunity to contribute your own research ideas and advance them further.
The Fraunhofer ISI is a globally recognised centre of excellence for innovation research. Due to the different focal points of our seven Competence Centers, we deal with central questions of innovation dynamics and system transformation in an interdisciplinary manner and from a holistic perspective. The institute offers unique opportunities for the application and development of new approaches in innovation research. It has close links to numerous universities and research institutions both at home and abroad. Thanks to our leading position in theory and evidence-based consulting, our employees have unique access to national and international stakeholders in politics and business.
Fraunhofer ISI's doctoral programme is closely linked to the research topics and projects of the Competence Center. It consists of an orientation phase followed by a dissertation phase and offers doctoral researchers support right from the start in the form of internal mentoring and a wide range of further training opportunities. Through regular colloquia, an intensive exchange between doctoral researchers and experienced scientists and executives takes place. The direct supervision guarantees a focused handling of the doctoral topic.
You will work in an attractive and modern workplace with challenging tasks in a collegial and interdisciplinary team with the highest academic standards. We support career development and individual advancement, among other things, through extensive and goal-oriented further training measures and career programmes and the possibility of visiting national and international conferences. We offer you flexible working hours and sports activities. We support the compatibility of work and family life via cooperations with day-care centres close to the institute as well as offers in the areas of emergency childcare and homecare/eldercare.
The position is initially limited to one year and a subsequent extension with the possibility of doing a doctorate is envisaged.
Appointment, remuneration and social security benefits base on the public-sector collective wage agreement (TVöD). Additionally, Fraunhofer may grant performance-based variable remuneration components.
In case of identical qualifications, preference will be given to severely disabled candidates. We would like to point out that the chosen job title also includes the third gender. The Fraunhofer-Gesellschaft emphasises gender-independent professional equality.
Fraunhofer is Europe's largest application-oriented research organisation. Our research efforts are geared entirely to people's needs: health, security, communication, energy and the environment. As a result, the work undertaken by our researchers and developers has a significant impact on people's lives. We are creative. We shape technology. We design products. We improve methods and techniques. We open up new vistas.
Please submit your online application until November 11th, 2019:
https://recruiting.fraunhofer.de/Vacancies/48340/Description/2
If you have any questions regarding this position, please contact:
Mrs Kerstin Walentowski
HR Representative
Additional information is available at:
www.isi.fraunhofer.de