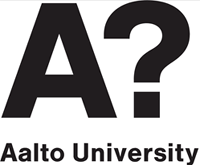 Doctoral Candidate in Millimeter-wave Integrated Circuits and Systems
Application closes on
31.3.2019
Place
Department of Electronics and Nanoengineering
Position
Doctoral Candidate Positions
Aalto University is a community of bold thinkers where science and art meet technology and business. We are committed to identifying and solving grand societal challenges and building an innovative future. Aalto has six schools with nearly 11 000 students and a staff of more than 4000, of which 400 are professors. Our campuses are located in Espoo and Helsinki, Finland.

The School of Electrical Engineering is one of the six schools of Aalto University. Our portfolio covers fields from natural sciences to engineering and information sciences. In parallel with basic research, we develop ideas and technologies further into innovations and services. We are experts in systems science; we develop integrated solutions from care of the elderly to space robotics. The School is an international unit with close to 60 professors and 2 000 full-time students, including over 200 doctoral students.
We are now looking for a talented and highly motivated
Doctoral Candidate in Millimeter-wave Integrated Circuits and Systems
The Electronic Circuit Design unit at the Aalto University invites applications for doctoral candidate positions in millimeter-wave integrated circuits (IC) and systems design. The emerging field of MMICs is developing rapidly, due to developments in IC technology, creating and opening up a lot of new possibilities in the development of 5G broadband communication, including wireless sensors and mm-radars for various commercial, industrial, medical, security and also current environmental applications.
Job description
In this position, you have an opportunity to participate in world class research in millimeter-wave integrated circuits design. You will contribute to in state of the art level, industry driven MMICs research projects for applications in e.g. 5G broadband communication, wireless sensors, mm-radars (commercial, industrial, medical, security, environmental). You will learn to design integrated circuits applying the latest nanometer-scale CMOS and BICMOS technologies (participating in several MPW runs annually). You will have access to world class design and measurement facilities (see e.g. Millilab). Depending on your interest and background, we can offer you a research topic ranging from MMIC design to mixed-mode and digital designs. You will join an active research group, which research is closely linked to our industrial and academic partners. Our target is that you will acquire the doctoral degree in four years.
Requirements
You have a Master's degree in Electrical Engineering. High average grade as well as excellent grades on courses on electronics are appreciated. You may be a fresh M.Sc, or gained already some design experience in industry. Your background and interests can be in any field of integrated circuit design. We expect you to be open-minded for new research, eager to learn more and fit to teamwork. You need to have some hands-on experience or courses taken on integrated circuit design and tools; please document these activities in your application. In particular, we expect that you have gained some experience on using Cadence tools.
In this position you will apply the study right for doctoral studies in Aalto University. Thus, please check
the student information
and
application criteria
. In particular, please pay attention to mandatory skill level in English.
Research group
The Electronic Circuit Design (ECD) unit of the
Department of Electronics and Nanoengineering
at the School of Electrical Engineering at Aalto University is recognized as one of the best in Europe. We have researched RF, analog, and digital integrated circuits already close to thirty years with outstanding outcomes and have a strong network of collaborators and funding. The Electronic Circuit Design group has two professors (Kari Halonen and Jussi Ryynänen), three senior researchers and about 20 doctoral candidates and research assistants working with world class research facilities. Researchers of the unit have received several awards in highly recognized international conferences, and we publish 10-20 papers annually.
More information about ECD unit's research
.
Salary and contract terms
The expected starting salary for a doctoral candidate is approximately 2450 €/month and salary will increase with responsibilities and performance over time. The contract includes occupational health benefits and Finland has a comprehensive social security system. The starting time can be negotiated but we prefer you to be able to start in the spring of 2019.
More information
If you wish to hear more about the position, please contact
Professor Kari Halonen
, firstname.lastname@aalto.fi. In recruitment process relating questions, please contact HR Secretary Isabella Itäpalo, firstname.lastname@aalto.fi.
Ready to apply?
Please submit your application through our recruiting system by using "Apply now!" link below. Please include the following documents in English
Application letter
Course transcripts of Master's studies with grades and Certificate of Master's degree
Curriculum Vitae (including list of publications if any)
Brief description of your research interests
References
The call is open until March 31, 2019, but we will start reviewing and interviewing candidates immediately. Applications will be considered until the position is filled.
About Aalto University, Campus and Finland
The School of Electrical Engineering
is located at the Aalto University Otaniemi campus in the Helsinki metropolitan area, Finland. As a living and work environment, Finland consistently ranks high in quality-of-life. For more information about living in Finland please visit our
information pages for international staff
.