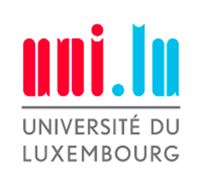 The University of Luxembourg is a multilingual, international research University.
The Luxembourg Centre for Systems Biomedicine invites applications for
A Full Professor Position in Experimental Genetics (M/F) at the Luxembourg Centre for Systems Biomedicine (LCSB
Ref: I1-50011560
Permanent contract
Full-time position (40 hrs/week)
Earliest starting date - January 2019
About the University of Luxembourg and LCSB
Founded in 2003, the University of Luxembourg is the only public university of the Grand Duchy of Luxembourg. It is a multicultural and modern European research university with a personal atmosphere. With an emphasis on interdisciplinary research, the University of Luxembourg strives for international excellence as well as regional relevance. The University of Luxembourg offers a competitive package and an international research and teaching environment.
The newly recruited professor will join the LCSB - an interdisciplinary research centre within the University of Luxembourg. At LCSB we accelerate biomedical research by closing the link between systems biology and medical research. Collaborations between biologists, medical doctors, computer scientists, physicists, engineers and mathematicians offer new insights in complex systems essential for understanding principal mechanisms of disease pathogenesis and for developing new tools in diagnostics and therapy.
Your role
As a Professor at the University of Luxembourg you will:
conduct research at the highest international level
set up and develop your own research group in the field of experimental genetics
be responsible for establishing a competitive research programme in experimental genetics with a focus on developing animal models for neurodegenerative diseases (preferentially Parkinson's disease), experimental and systems genetics and gene-environment interactions
successfully attract external research grants from national and international sources
be the scientific leader of the state-of-the-art fish and mouse facilities of LCSB closely collaborating and leading 2 highly qualified senior platform managers
lead interdisciplinary research by reaching out to the experimental, computational and clinical research groups within the collaborative environment of the University and LCSB
interact and collaborate with other groups within the Luxembourg and the international research community
be engaged in teaching courses for the Master in Systems Biology and upcoming medical education program as well as supervising and training of PhD students and mentoring of Postdocs
Contact
For questions please contact:
Prof. Rudi Balling
Director of the Luxembourg Centre for Systems Biomedicine
Campus Belval | Biotech II
6, avenue du Swing
L-4367 Belvaux
e-mail:
rudi.balling@uni.lu
Your profile & qualifications
a Ph.D. in relevant field with documented background in experimental genetics
an excellent research record in experimental genetics proven by high-level publications, conference presentations, and participation in international research collaborations
experience in animal studies as well as design and conduct of experiments - practice with different animal models is a plus
Proven expert knowledge of the principles, regulations and professional ethics related to animal biomedical research including necessary qualification and training certificates (FELASA or equivalent)
experience in interdisciplinary research, systems and computational biology
proven leadership skills, including personnel and budget management skills
experience in acquiring and managing research projects
teaching experience at the undergraduate and the postgraduate level as well as supervisory skills
strong interpersonal and communications skills
an excellent command of English
a good working knowledge of German or French with the perspective to develop
We offer
State-of-the-art animal facilities: New rodent facility opened in 2018, includes SOPF breeding area, SPF experimental areas and Germ-free units. The aquatic facility opened in 2016 offers modern semi-automated installations equipped with cutting-edge technology.
Highly engaged and motivated staff in a positive and dynamic international and interdisciplinary working environment
Starting package of 1.25 Mio € split over 5 years, afterwards performance-based group budget
Fully funded position with competitive remuneration
How to apply
Candidates are welcome to send their complete application per e-mail to
LCSB.recruitment@uni.lu
by October 31, 2018 at the latest. Please mention the job post reference in the subject field.
The following documents (in English) are requested to be submitted:
A detailed curriculum vitae with a list of publications, courses taught, research grants, industry collaborations and experience, patents, as well as management and administrative positions held
A cover letter including a statement highlighting scientific, educational, and other activities of particular significance for this position
A list of three references including their contact information and current positions. Please indicate their relationship to you; (the referees will be contacted only upon approval from the candidate)
Any additional material highlighting significant publications, success in obtaining research funding, industry contacts and collaborations, experience in management positions within a university or research centre, as well as other relevant qualifications and achievements are appreciated
All applications will be handled in strictest confidence.
The University of Luxembourg is an equal opportunity employer.
Apply