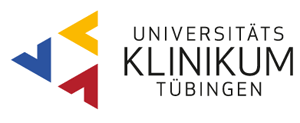 The University Medical Center Tübingen is part of the University of Excellence Tübingen. It provides medical services at the highest level and covers the entire and clinical care.


Head of the Graduate Training Centre of Neuroscience / International Max Planck Research School (f/m/d)
The University of Tübingen offers a full-time, leading position as the Head of the Graduate Training Center of Neuroscience / International Max Planck Research School (GTC / IMPRS). The position will start earliest on 1. April 2019.
The GTC / IMPRS is the centerpiece of neuroscience graduate training in Tübingen. It operates international research-oriented neuroscience degree programs, which offer a comprehensive theoretical and practical training in three complementary master programs (Cellular & Molecular Neuroscience, Neural & Behavioral Sciences, Neural Information Processing), and a doctoral program with supplementary neuroscience and soft skills training. Currently, some 85 master and 230 doctoral students are enrolled and are being offeredmore than 60 courses in neurosciences and related state-of-the-art methods - all taught in English (
http://www.neuroschool-tuebingen.de/
).
In Tübingen, neuroscience research and training is interfaculty and interdisciplinary, combining traditionally separated institutions and disciplines. This is achieved by highly networked scientists at various university and extra-university research institutions, including the local Max Planck Institutes. The neurosciences in Tübingen with more than 100 active research groups have the potential to rank among the most successful neuroscientific sites in Europe and have an international and dynamic work environment. The GTC / IMPRS is an integral part of these institutions, and thus, can take full advantage providing students with access to state-of-the-art research facilities and exceptional resources. This has made Tübingen a prime location for international graduate students in neuroscience.
DUTIES: The GTC Head will take part in the decision making of the GTCs governing boards and will lead a team to operate, coordinate and develop the various graduate programs of the GTC / IMPRS. She / He will be also actively involved in teaching and be in charge of the recruitment process for the master programs. Integrating research and teaching at the institutional level, she / he will coordinate the participating faculties and partners' efforts and contributions to this development and be responsible for raising and securing additional external funding.
EXPECTED PROFESSIONAL PROFILE OF THE CANDIDATE: The GTC Head will be a neuroscientist holding a doctorate and, ideally, the 'venia legendi' (or equivalent), and have prior research and teaching experience in neuroscience. She / He will have an excellent command of German and English language in speaking and writing. Further, a record in personnel management, administration, governance, and / or knowledge of structures and institutions of the German academic system will be considered an advantageous qualification. Overall, we are looking for an ambitious, creative head, who can bring fresh ideas, and develop new ways to educate and promote our students.
WE OFFER an interesting and challenging task, a strongly cooperative and supportive international environment with state-of-the-art research facilities and equipment, and flexible working hours. Employment, payment and social benefits are consistent with those at other research institutes.
We offer remuneration in accordance with TV-L (collective wage agreement for the Public Service of the German Federal States) in addition to all customary benefits granted to employees working in Public Services. Severely handicapped persons with equal qualifications are given preferential consideration. The University of Tübingen is anxious to increase its quota of female scientific staff, and therefore emphatically requests women to apply for this position. The Administration of the University Hospital is responsible for all employment matters. Personnel appointments will be made pursuant to the fundamental stipulations of the legal statutes for universities in Germany. Interview expenses are not covered.
Bei Fragen wenden Sie sich an Frau Dr. Annette Klepper, Tel.: 07071 29-77975, E-Mail:
annette.klepper@med.uni-tuebingen.de
. Bewerbungsfrist: 7. Januar 2019
Richten Sie Ihre Bewerbung bitte unter Angabe der
Kennziffer 9283
an:
Medizinische Fakultät
Dekan der Medizinschen Fakultät
Herr Professor Dr. Autenrieth
Geissweg 5, 72070 Tübingen
E-Mail:
annette.klepper@med.uni-tuebingen.de
www.medizin.uni-tuebingen.de