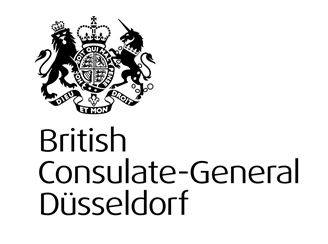 Market Analyst / Project Manager
The British Government is an inclusive and diversity-friendly employer. We value difference, promote equality and challenge discrimination, enhancing our organisational capability. We welcome and encourage applications from people of all backgrounds. We do not discriminate on the basis of disability, race, colour, ethnicity, gender, religion, sexual orientation, age, veteran status or other category protected by law. We promote family-friendly flexible working opportunities, where operational and security needs allow.
Job Description (Roles and Responsibilities)
The British Consulate-General in Dusseldorf is part of a world-wide network, representing British political, economic and consular interests overseas and is now looking for a Market Analyst / Project Manager to be part of the Department for International Trade (DIT) team based in Dusseldorf.
Main Purpose of Job:
To provide project support to the Department for International Trades efforts to boost German investment to the UK. This role will involve primarily supporting the investment team at the British Consulate-General in Dusseldorf. Areas of focus are the UK Industrial Strategy and the future economic relationship after EU Exit. We are looking for someone who is enterprising, flexible, team oriented, well-organised and able to pick up new issues quickly. This position is a fixed-term contract for two years. We are committed to ensuring the job holder can use this role as a great development opportunity. This role will provide an excellent overview of the British-German commercial and business relationship.
Main Duties and Responsibilities:
To support the DIT Germany investment team in researching and developing sector portfolios around Energy, Construction, Chemicals, Life Sciences, Agritech, Food & Drink, Retail, Logistics, Financial Services and Capital Investment. This involves:
Market research and scoping activities with a focus on cross-cutting themes around Clean Growth, Ageing Society, Digitalisation and Infrastructure;
Sector, company and future business model profiling;
Generating business intelligence using databases and liaising with internal and external stakeholders to source new investment leads;
Project management and engagement of virtual team members in Germany and the UK;
Closely collaborating with teams ensuring the investment pipeline on the CRM system is up to date;
To support the DIT investment team with business engagement. This includes:
Organise roundtables, dedicated business events, bilateral company meetings and senior visits;
Event organisation and support around revenue generation models;
Prepare and attend conferences and trade fairs for market and trend scoping;
Make first contact with potential new investors;
Compile briefings for meetings and ad hoc requests;
Draft social media content;
Identify new platforms to engage with the business community;
Essential qualifications, skills and experience
Proficiency in English and German (written and spoken, minimum of C2 level for CEFR framework*);
Have or in process of completing University-level or equivalent professional qualification;
First experience in market research and analysis;
Project Management skills;
Strong interpersonal and team working skills;
Ability to delivering high quality products to fixed deadlines;
Ability to handle multiple priorities effectively and flexibly;
Self-starter, pro-active and collaborative spirit;
Good IT skills, especially MS Outlook, Word, PowerPoint and Excel;
Desirable qualifications, skills and experience
Previous experience working in an international business environment and/or investment promotion work;
Affinity or prior experience with one or more of the following sectors: Energy, Construction, Chemicals, Life Sciences, Agritech, Food&Drink, Retail, Logistics, Financial Services and Capital Investment;
Knowledge of the German and UK Business Environments;
Required competencies
Making Effective Decisions, Collaborating and Partnering, Managing a Quality Service, Delivering at Pace
Application deadline:
12 November 2018
Grade:
A2 (L)
Type of Position:
Fixed Term, Part-Time, Full-time, Flexible working
Working hours per week:
37.5 or 30
Duration of Post:
24 months
Region:
Europe, Eastern Europe & Central Asia
Country/Territory:
Germany
Location (City):
Dusseldorf
Type of Post:
British Consulate General
Number of vacancies:
1
Starting yearly salary (EUR):
€42,516 gross per annum rising to approx €47,758 gross per annum after a qualifying period in addition to performance related pay. (Salary is not negotiable)
Start Date:
3 January 2019
Other benefits and conditions of employment
This is a temporary position for a contract period of two years. Working hours: option available full-time (37.5 hours per week) or part-time (30 hours per week) of five working days. The expected start date is 3 January 2019 , however, the successful candidate should be available to star as soon as possible. Staff recruited by the British Consulate-General are subject to Terms and Conditions of Service according to German employment law. Although this is a temporary position, the role provides excellent opportunities for on the job learning across a range of key project management and team working skills. The British Consulate-General also has a strong commitment to Learning & Development for all its staff and offers regular formal and informal training opportunities.
Visa/passport requirements: Must currently hold the independent right to live and work in Germany and be prepared to ensure that right remains throughout the scope of the contract.
Additional information
The appointment of the successful candidate will be subject to confirmation of a background check and security clearance.
* Please note Common European Framework of Reference for Languages: Learning, Teaching, Assessment indicates Level C2 as Mastery or proficiency Level
which comprehends that a person can understand with ease virtually everything heard or read; can summarize information from different spoken and written sources, reconstructing arguments and accounts in a coherent presentation; can express themselves spontaneously, very fluently and precisely, differentiating finer shades of meaning even in the most complex situations. For more information please click on the following link
CEFR
.
Please bear in mind in case you are invited for an interview your languages skills are going to be assessed
. Please note that the deadline for applications is 23:55 on the day mentioned in the above field "Application deadline". We advise you to allow enough time to complete and submit your full application, since only applications completed and submitted before the deadline will be considered. Please be aware that the deadline for submitting applications is considered to be the time zone for the country where the vacancy has arisen.
Please be advised that the British Consulate-General will not be able to meet the travel costs incurred when travelling to the interview, nor the costs connected with relocation if offered a job. Please be aware that you will only be able to apply to vacancies for Local Staff roles with the British Government through this official tal.net site (operated by Oleeo). Jobs may be advertised on third party websites, however our adverts will always link back to the official tal.net site. If you complete and send an application through any other site, we will not receive it.