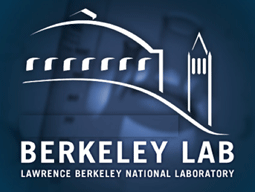 Molecular Foundry Division Director – 88765
Organization: MF-Molecular Foundry
Berkeley Lab is seeking a dynamic scientific leader with a national and international reputation and record of accomplishment to serve as the Director of the Molecular Foundry. Berkeley Lab fosters a culture of stewardship, diversity and inclusion and seeks a leader who will thrive in this environment.
The Molecular Foundry is a national scientific user facility and independent division at Berkeley Lab, and one of five Nanoscale Science Research Centers sponsored by the Basic Energy Sciences Office of the Department of Energy (DOE) Office of Science. The Director guides the dual mission of the Molecular Foundry, which is both a multidisciplinary research center at the forefront of nanoscale science and a knowledge-based user facility that provides its state-of-the-art expertise, methods, and instrumentation to nearly 1,000 users per year. The Foundry features collaborative research staff and world-leading capabilities in its seven integrated technical facilities: Imaging and Manipulation of Nanostructures; Nanofabrication; Theory of Nanostructured Materials; Inorganic Nanostructures; Biological Nanostructures; Organic and Macromolecular Synthesis; and the National Center for Electron Microscopy.
Position Summary:
Reporting to the Associate Laboratory Director for Energy Sciences, the Molecular Foundry Director is responsible for providing scientific vision and organizational leadership for both the user and internal research programs of the Molecular Foundry, and building a vibrant, diverse, and interactive research community at the Foundry. The Director is responsible for representing and strategically prioritizing investments and initiatives that promote the Foundry's highly collaborative, multidisciplinary internal research portfolio, ensuring that it is responsive to the needs of the nanoscience user community. The Director establishes a culture of excellence and inclusion by recruiting and retaining outstanding employees – including scientists, engineers and technical staff in strategic areas of basic research who perform independent research and collaborate with users – and enthusiastically supports and promotes their careers. The Director is also responsible for maintaining a vibrant user program, including formulating strategies for user outreach, recruitment, and tracking and responding to the needs of the user community, as expressed by the User Executive Committee. The Director oversees a budget of approximately $40 million and a staff of over 80 employees. The Director receives scientific and strategic guidance from an external Scientific Advisory Board, as well as an internal committee of scientific Facility Directors and other senior leaders.
As a member of Berkeley Lab's management team, the Director will actively support Lab-wide initiatives, especially our responsible stewardship of the Lab's research, people and assets, and promote a diverse and welcoming culture at the Lab. The Molecular Foundry Director is expected to build collaborative partnerships and programs within the Energy Sciences Area, with other Divisions at Berkeley Lab, and with external research institutions. The Director will act as a spokesperson for the Molecular Foundry in interactions with DOE and will articulate the Foundry's mission to visitors and the public at large.
The Director will also contribute to the leadership of large-scale Laboratory Initiatives; current examples of relevant strategic themes include electron microscopy, solid-state energy storage, machine learning for science, quantum information science, advanced microelectronics, genetically encoded composites, and scientific opportunities made possible by the Advanced Light Source Upgrade.
Specific Responsibilities:
Provide scientific and operational leadership for the Molecular Foundry, including creating a strategic vision and short- and long-term strategies for the Division in support of the Laboratory's mission and supporting strategies.
Ensure the reliable and safe operation of the facility, including all equipment, capabilities, and experiments, for both users and staff, and pursue strategies to proactively mitigate risks.
Maintain and advance the Molecular Foundry's world-class user program.
Oversee the recruitment and career advancement of Foundry employees through active mentoring, and promote a culture of inclusion, equity, diversity and psychological safety.
Oversee the development of budgets and staffing plans.
Champion the Research & Development activities within the Division.
Design and lead a robust individual research program that is synergistic with current expertise and capabilities at the Foundry and across Berkeley Lab.
Serve as a member of the executive team of Berkeley Lab's Energy Sciences Area; work collaboratively with the Associate Laboratory Director and other Division Directors (Advanced Light Source, Chemical Sciences, Materials Sciences) to develop new research initiatives and other activities to advance the mission of the Energy Sciences Area.
Collaborate with senior Foundry management and staff.
Serve as the Molecular Foundry's primary point of contact to the DOE, scientific community, and public.
Lead Molecular Foundry efforts to prepare for, conduct, and respond to DOE programmatic reviews, workshops, and funding opportunities.
Build partnerships with other nanocenters, DOE user facilities at Berkeley Lab, and Berkeley Lab/UC Berkeley scientists.
Required Qualifications:
Ph.D. or equivalent experience in a field relevant to nanoscience, and an internationally recognized record of scientific accomplishments and current scientific leadership.
Demonstrated record of effective management of scientific projects, programs, or facilities.
Demonstrated ability to create and implement a scientific vision across multiple domain areas.
Ability to provide effective management, administrative oversight, and creativity in decision making and problem solving; experience in human resource management; and a commitment to diversity, equity, and inclusion, mentoring, and career development of scientific and operations staff.
Demonstrated ability to interact effectively with funders and/or external stakeholders, and to initiate substantial new research efforts and collaborations.
Skilled in building and leading collaboration among multidisciplinary teams, including scientists, engineers, and technical support staff.
Excellent communication and interpersonal skills, including the ability to interact effectively with diverse groups of scientists, engineers, and technical staff, as well as with external stakeholders from both scientific and lay backgrounds.
Ability to interact at the highest level of management, both internally and externally, in a constructive and collaborative manner.
Desired Qualifications:
At least 15 years of post-degree professional experience and regarded as a respected scientific expert and leader in a field closely related to nanoscience.
Experience working with DOE and familiarity with their programs and structure.
Experience relating to the management and operation of a user facility or large-scale multidisciplinary research center.
How To Apply
Apply directly online at
http://50.73.55.13/counter.php?id=172883
and follow the on-line instructions to complete the application process.
Learn About Us:
Berkeley Lab (
LBNL
) addresses the world's most urgent scientific challenges by advancing sustainable energy, protecting human health, creating new materials, and revealing the origin and fate of the universe. Founded in 1931, Berkeley Lab's scientific expertise has been recognized with 13 Nobel prizes. The University of California manages Berkeley Lab for the U.S. Department of Energy's Office of Science.
Working at
Berkeley Lab
has many rewards including a competitive compensation program, excellent health and welfare programs, a retirement program that is second to none, and outstanding development opportunities. To view information about the many rewards that are offered at Berkeley Lab - Click Here.
Equal Employment Opportunity: Berkeley Lab is an Equal Opportunity/Affirmative Action Employer. All qualified applicants will receive consideration for employment without regard to race, color, religion, sex, sexual orientation, gender identity, national origin, disability, age, or protected veteran status. Berkeley Lab is in compliance with the
Pay Transparency Nondiscrimination Provision
under 41 CFR 60-1.4.
Click here
to view the poster: "Equal Employment Opportunity is the Law".
Lawrence Berkeley National Laboratory encourages applications from women, minorities, veterans, and other underrepresented groups presently considering scientific research careers.