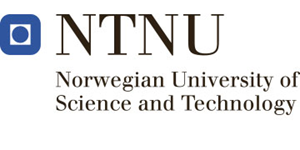 NTNU - knowledge for a better world

The Norwegian University of Science and Technology (NTNU) creates knowledge for a better world and solutions that can change everyday life.
Ph.D. position in Multimodal Biometric verification on Smartphone
NTNUs Department of Information Security and Communication Technology (
www.ntnu.no/iik
) invites applications for a fully funded Ph.D. position in Biometrics. The position is based at campus Gjøvik and is also affiliated with NTNUs Center for Cyber and Information Security (CCIS). The Department of Information Security and Communication Technology has 80 employees and provides a research intensive academic environment.
The Ph.D. position is funded by the Norwegian Research Council programme IKT PLUSS as part of the SWAN project. The period of employment for the position is 3 years. All successful candidates must be able to secure a residence and work permit in Norway. The position is described below, and further information regarding the SWAN project can be found on the project website
https://www.ntnu.edu/iik/swan
.
Work description
The objective of the position is to develop innovative multimodal biometric algorithms addressing the trustworthiness to improve the reliability biometric authentication on smartphone. The exponential growth of smartphone applications has given rise to the new potential applications that also includes the financial transactions. Recent trends in employing biometrics for the financial transactions using the smartphone (e.g. Apple Pay, Google Wallet, etc.) has raised the concerned about the trustworthiness of the biometrics. A possible way to address this challenge is by exploring the multimodal biometrics together with the presentation attack detection scheme.
The Ph.D. student will work on the following main tasks:
1. Exploring different algorithms for biometrics (2D face, finger photo and eye) that can address the variability of the biometric data.
2. Exploring different Presentation Attack Detection Algorithm for both smartphone (iOS) and personal computer environment.
Qualifications required for the announced position
We seek highly motivated and excellent candidates with a MSc or education at the equivalent level who has
Knowledge of pattern recognition, biometrics, databases, computer networks, and protocols.
Excellent programming skills in C++, Java, iOS and Matlab.
Excellent communication skills – written and oral
Ability to work independently, as well as in team
Furthermore, experience in smartphone phone programming is advantageous.
Applicants who do not master a Scandinavian language must provide evidence of good English language skills, written and spoken. The following tests can be used as such documentation: TOEFL, IELTS or Cambridge Certificate in Advanced English (CAE) or Cambridge Certificate of Proficiency in English (CPE). Minimum scores are:
TOEFL: 600 (paper-based test), 92 (Internet-based test)
IELTS: 6.5, with no section lower than 5.5 (only Academic IELTS test accepted)
CAE/CPE: grade B or A.
Formal regulations for PhD
Appointments are made in accordance with the regulations in force regarding terms of employment for PhD candidates issued by the Ministry of Education and Research, with relevant parts of the additional guidelines for appointment as a PhD candidate at NTNU. Applicants must undertake to participate in an organized PhD programme of study during their period of employment. The person who is appointed must comply with the conditions that apply at any time to employees in the public sector. In addition, a contract will be signed regarding the period of employment.
Applicants must be qualified for admission as PhD students at NTNU.
See
http://www.ime.ntnu.no/forskning/phd
for information about PhD studies at NTNU.
Salary conditions
The PhD position is in code 1017 Research fellow, salary grade 50-62 in the Norwegian State salary scale, gross NOK 435100 - 535500 per year, depending on qualifications. A deduction of 2% is made as a statutory contribution to the Norwegian Public Service Pension Fund.
General

We can offer
an informal and friendly workplace with dedicated colleagues
academic challenges
attractive schemes for housing loan, insurance and pension in the Norwegian Public Service Pension Fund
Information about living and working in Gjøvik can be found via the following links:
NTNU wants to attract outstanding and creative candidates who can contribute to our ongoing research activities. We believe that diversity is important to achieve a good, inclusive working environment. We encourage all qualified candidates to apply, regardless of the gender, disability or cultural background. The appointment is subject to the conditions in effect at any time for employees in the public sector.
Under Section 25 of the Freedom of Information Act, information about the applicant may be made public even if the applicant has requested not to have his or her name entered on the list of applicants.
The application
The application must be sent electronically via this page (
www.jobbnorge.no
) with information about education and relevant experience (all in one combined PDF file).
The application should contain:
The reference code (IE-110-2017) for the position
An application letter with your personal interest in the position and relevant background and competence.
A brief research proposal addressing the topic of the research project (300 – 600 words)
Information about education, exams and previous relevant work/research experience (a CV).
Certified copies of academic diplomas and certificates.
Publications relevant to the research scope and any other work which the applicant wishes to be taken into account should clearly state the applicant's contribution. A short summary should be attached outlining the applicant's input to joint work.
Applicants from universities outside Norway are kindly requested to send a diploma supplement or a similar document, which describes in detail the study and grading system and the rights for further studies associated with the obtained degree.
English proficiency results if applicable
Names and contact information of at least two references
Incomplete applications will not be taken into consideration.
The application deadline is November 1, 2017.
Apply now