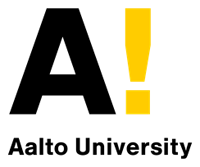 PhD Candidate or Postdoctoral Researcher in Structures and Architecture
Aalto University is a community of bold thinkers in the fields of technology, business, art and design. The university has six schools with nearly 20 000 students and 4 700 employees, 390 of which are professors. Our vision is to rank among the top universities in the world. The Aalto University campuses are located in Espoo and Helsinki, Finland.
Aalto University invites applications for a joint position at School of Engineering,
the
Department of Civil Engineering
and at School of Arts, Design and Architecture,
the
Department of Architecture
:
PhD Candidate or Postdoctoral Researcher in Structures and Architecture
PhD Candidate or Postdoctoral Researchers in the early stage of their career (doctoral degree completed within the past two years) are preferred. Applications from Doctoral Students completing their studies during spring term 2017 are welcome as well. The position may be extended up to five years.
Job description
The Department of Civil Engineering and the Department of Architecture at the Aalto University are jointly seeking to hire an outstanding PhD Candidate or Postdoctoral Researcher. Research and teaching activities of the candidate will be in close collaboration with the new professorship in the field of Structures and Architecture as well as supporting and complementing the current research topics of the research group Building design and construction at the Department of Civil Engineering and the focus group "SMART - The Art of Structures and Materials" at the Department of Architecture. The position is also expected to enhance multidisciplinary approach.
research and publishing/PhD Candidate writing a doctoral thesis in the field of Structure and Architecture with a special focus on basic research in innovative, structural lightweight systems, digital design and advanced fabrication methods
methodological focus on computation and simulation e.g. feedback between analogue and digital processes, deployment of selforganizing forms and processes and material properties with regard to design, performance and fabrication, complex modelling strategies
operative and practical implementation of research in terms of design-build-strategies
self-reliant and assisting teaching in the field of Structures and Architecture, enabling students to implement computational tools into their design processes
administrative tasks, such as organization of exhibitions, contributing to publications
Requirements
Applicants must have completed a University degree in architecture and/or engineering (Master or Diploma). Postdoctoral applicants must hold a doctoral degree in a related field.
profound knowledge in architectural design and its interplay with performative and structural aspects (or vice versa), materialization and digital fabrication
excellent skills in computational design tools (e.g. algorithmic modelling, scripting, computational physics,...) and knowledge in complex modelling
excellent knowledge in architectural/structural geometry
heightened interest and understanding in lightweight structures deriving from selforganizing forms and processes such as minimal surfaces, elastic bending, bending active systems, etc.
Excellent social skills, pedagogic qualities, and interest in passing knowledge and expertise to students.
Fluent English, both written and spoken
Advantageous
academic experience at an internationally recognized university or professional experience in an internationally recognized design practice
publication record in top/leading journals, conferences, exhibitions and other merits
experience in working on full scale experimental structures and installations
experience in acquiring funding for research projects and/or co-operation with partners form the industry
Salary
Aalto University follows the salary system of Finnish universities. Applicants may also provide a salary request. In addition to the salary, the contract includes occupational health care benefits. Finland also has a comprehensive social security system.
For more information
For further details, please contact Prof. Günther Filz via
guenther.filz@aalto.fi
and for further information regarding the recruitment process, contact HR Coordinators Anu Virtanen,
anu.k.virtanen@aalto.fi
during December 2017 and Hanna Ropponen,
hanna.ropponen@aalto.fi
during January 2018.
How to apply
The applications for the position are to be submitted through the eRecruitment system (link 'Apply for this job' below)
no later than on 31st January 2018
.
Required application documents (pdf files):
1. Motivation/application letter, including full contact information (max one A4 page)
2. Curriculum vitae, including contact information for possible references and including information on activities and interests other than academic (max four A4 pages)
3. List of publications, exhibitions, projects, etc. highlighting the five most relevant ones
4. Extensive portfolio (max 2 files, pdf) through an external download link
5. Research:
a) PhD Candidate: List of max three research topics of interest as subject of further discussion with supervisor, indicating connections to the research focuses mentioned above (max two A4 pages)
b) Postdoctoral Researcher: Research proposal, indicating connections to the research focuses mentioned above (max two A4 pages)
6. If applicable: Summary of the Doctoral Thesis, including article data in case of an article collection (max one A4 page)
7. Copy of Master/Diploma degree certificate and if applicable: Copy of DSc/PhD degree certificate
8. Transcript of records for MSc and DSc/PhD studies, including translations to English (if not originally provided in English, Finnish or Swedish) Aalto University reserves the right for justified reasons to leave the position open, to extend the application period and to consider candidates who have not submitted applications during the application period.
In Espoo, November 27th, 2017
Apply here