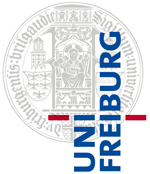 University of Freiburg
Faculty of Environment
and Natural Resources
Industrial Ecology Group
www.indecol.uni-freiburg.de
2 PhD opportunities in industrial ecology, with focus on prospective technology assessment in the manufacturing sector and sustainable macroeconomics
Two 70% positions, starting earliest at December 1st, 2018

As part of a larger research project on prospective technology assessment named PROSET (PROSpective assessment of Emerging Technologies), funded by the Eva Mayr-Stihl Foundation, the industrial ecology group in Freiburg seeks to employ two talended young scientists to work on consequential life cycle assessment of emerging manufacturing technologies and scenario analysis for a sustainable industrial system in Germany.

Background

Contemporary environmental and social problems need systemic solutions that combine technology development with business models, a supportive legal framework, uptake by citizens and businesses, and mitigation of environmental impacts. Technologies such as additive manufacturing, remanufacturing, or digitization are expected to become part of key systemic solutions to pending sustainability challenges in the manufacturing sector. Their potential side-effects, costs, and ultimate contribution levels are presently not known, however. To properly develop and design systemic solutions, one needs quantitative information about their possible repercussions in the economy and their environmental impacts in the subsequent product life cycles (Yang and Heijungs, 2018). At the early stages of technology development, the link between system analysists such as life cycle assessment experts and the technology developers is often weak, but the impact of an early-stage system analysis on the development process would be highest (Hung et al., 2018). Moreover, the deployment potential of different technologies across different manufacturing sectors needs to be estimated to understand the possible overall contribution of certain technologies to different sustainability targets at the national level as well as their total resource consumption. The goal of PROSET is to bring technology development and systems analysis closer together by performing a life cycle screening of an array of emerging manufacturing technologies and by constructing scenarios for their deployment in the German economy.

Work description

The successful candidates will
Contribute to the development of a general methodology for life cycle technology screening and scenario development for the manufacturing sectors
Compile process and life cycle inventories of selected emerging manufacturing technologies, partly building on modelling results that are also carried out under this project where data are not available
Contribute to open source software development for the implementation of consequential life cycle assessment and for scenario modelling of the manufacturing sector.
Derive specific technology development recommendations and policy suggestions for manufacturing technology deployment in the German context.
Methods to be applied
Attributional and consequential life cycle assessment, scenario development for life cycle and process databases, national input-output tables and scenario modelling of economic sectors, e.g., via production functions and dynamic stock models
Working environment, project and collaboration partners:
The work will be carried out at Industrial Ecology Freiburg, an international research group at the University of Freiburg, Germany. Our activities include systems analysis of sustainable development strategies, method development for sustainability analysis, and policy development for sound material cycles and for sustainable consumption. More info on
www.indecol.uni-freiburg.de
.
The work is part of a larger research project on prospective technology assessment named PROSET (PROSpective assessment of Emerging Technologies) funded by the Eva Mayr-Stihl Foundation. PROSET is coordinated by the research group for sustainable systems engineering at the Faculty of Engineering, where also the other researchers working on the project will be located. A close exchange with researchers working on emerging manufacturing technologies at the five Fraunhofer Institutes located in Freiburg is also part of the project plan.
Working conditions
Join our international group in Freiburg and the PROSET project team!
Fixed term working contract with the university of Freiburg for 3 years
Salary at 70% of the TV-L-E13 level
Proposed starting date: December 1st, 2018, a different date is possible
The required computation infrastructure is in place, as are the basic software tools
Working contract and registration as PhD candidate are two separate processes, and the goal is that the results of the project work will lead to a cumulative PhD thesis
The project language is English.
Expected profile of candidate's qualification:
The ideal applicant holds an MSc degree in industrial ecology, environmental or natural sciences, chemical or environmental engineering, or economics with a strong econometric profile. Experience with a programming language (C, Python, or Matlab) is an advantage. The candidate needs to display genuine interest in the scientific assessment of sustainable development strategies and in the development of computational infrastructure for cumulative research (collaboration in teams, version management).
Very good knowledge of English is required, knowledge of German is an advantage. Good teamworking skills are a prerequisite.
More info
For inquiries regarding the position contact Stefan Pauliuk, Tel +49-761-203-98726, Email
stefan.pauliuk@indecol.uni-freiburg.de
. Please send your application
in one document
to the same email address, by October 31, 2018.
Applicants please provide the following documents/information
a motivation letter where you explain your understanding of the problem and give an outline of the work that needs to be done in order to solve it (in English, can be combined with the cover letter)
Your CV (in English or German)
A copy of your MSc certificate and BSc certificate (if applicable) (in English or German)
Contact information of two references
A pdf copy of your MSc thesis
If possible: Some other documentation of your method competences (e.g., a code sample or a link to a software repo)
The deadline for applying is October 31st, 2018.
References:
Hung, C.R., Ellingsen, L.A., Majeau-Bettez, G., 2018. LiSET - A Framework for Early-Stage Life Cycle Screening of Emerging Technologies. J. Ind. Ecol. 0, 1–12.
Yang, Y., Heijungs, R., 2018. Moving from completing system boundaries to more realistic modeling of the economy in life cycle assessment. Int. J. Life Cycle Assess.