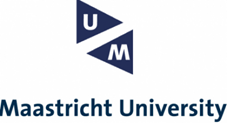 PhD Position in Machine Learning and Self-Organizing Systems
The Department of Data Science and Knowledge Engineering (DKE) at Maastricht University invites applications for a full-time PhD position in the areas of self-organizing intelligent systems and machine learning. The position is affiliated with the Swarmlab laboratory for cognitive robotics and complex self-organizing systems of DKE (
http://swarmlab.unimaas.nl/
) and is part of a joined research project on "Self-organization among autonomous agents in nautical processes in modern seaports (SWARMPORT)" funded by the Dutch National Science Foundation (NWO). The research is performed in cooperation with the TU Delft, TNO, and the Port of Rotterdam.
The PhD research project focusses on the analysis and synthesis of complex self-organizing systems that are composed of interacting intelligent autonomous agents. For this the PhD candidate will contribute to the research on novel machine learning tools in the areas of deep neural learning, deep reinforcement learning, and multi-agent/distributed learning. The project as a whole aims at making theoretical contributions as well as providing sophisticated simulation studies. Research results will for instance - but not only - be applied in the context of a specific type of such a system, namely, maritime seaports and their logistic processes.
The successful applicant will have the opportunity to contribute to cutting-edge research and to be part of a professional research team. We offer a stimulating scientific environment with excellent facilities for professional and personal development.
Requirements
An excellent master degree (already completed or shortly before completion) in computer science, artificial intelligence, or a closely related field. Pre-knowledge and practical experience in the area of machine learning and good programming skills (C, C++, or Python) are a must. Knowledge in methods for multi-agent/distributed learning, deep neural learning, deep reinforcement learning, or learning from data streams is considered a plus. We are looking for a new colleague with very good English language skills, strong interest in research, enthusiasm, and team spirit.
It is intended to fill this position as soon as possible.
Conditions of Employment
The full-time position is offered for four years, with yearly evaluations. The salary will be set in PhD salary scale of the Collective Labour Agreement of the Dutch Universities (€ 2222,- gross per month in first year to € 2840,- last year). On top of this, there is an 8% holiday and an 8.3% year-end allowance. The terms of employment of Maastricht University are set out in the Collective Labour Agreement of Dutch Universities (CAO). Furthermore, local UM provisions also apply. For more information look at the website
www.maastrichtuniversity.nl
, A-Z Terms of Employment.
Institutional Context - Maastricht University (UM), DKE, City of Maastricht
Maastricht University (UM) is renowned for its unique, innovative, problem-based learning system, which is characterized by a small-scale and student-oriented approach. UM is currently ranked 4th in the Times Higher Education (THE) "World's Best Universities Under 50 Years Old". Research at UM is characterized by a multidisciplinary and thematic approach, and is concentrated in research institutes and schools. Maastricht University has around 16,500 students, 4,000 employees and 55,000 alumni. Reflecting the university's strong international profile, a fair amount of both students and staff are from abroad. For further information please see
www.maastrichtuniversity.nl
Founded in 1992 as part of the Faculty of Humanities and Sciences, today the
Department of Data Science & Knowledge Engineering (DKE)
broadly covers Knowledge Engineering in research and teaching. DKE comprises three internationally respected research groups, having their focus on "Robotics, Agents and Interaction", "Networks and Strategic Optimization", and "Biomathematics and Bioinformatics". Education programs currently offered by DKE are Data Science & Knowledge Engineering (bachelor), Artificial Intelligence and Data Science for Decision Making (both master programmes). DKE's Bachelor programme Data Science & Knowledge Engineering is ranked #1 in the Netherlands, and has received national recognition as 'Top Programme' since 2014. With respect to both research and teaching DKE is engaged in various national and international collaborations. For further information, see
https://www.maastrichtuniversity.nl/dke
Maastricht is conveniently located in the heart of Europe, very close to Belgium and Germany and with easy access to major European cities such as Amsterdam, Brussels, Luxembourg and Düsseldorf. Over the past decades, Maastricht has developed into a beautiful, vibrant, international city. Today almost 20 percent of the Maastricht population (more than 122.000 inhabitants) are involved with higher education in the city as students or employees. For more information about Maastricht and what it means to live and work in Maastricht, please visit
https://www.maastrichtuniversity.nl/lifeum
How to Apply
Applicants are asked to apply via Academic Transfer at
https://www.academictransfer.com/42559
Applicants who are not able to apply via Academic Transfer can send their applications by email to
Recruitmentfhs@maastrichtuniversity.nl
(mention "application . PhD SwarmPort" in the subject line of your email).
The ideal application consists of a single PDF document that includes your CV, a list of courses you took in your master program (including short content descriptions), a copy of your master thesis (if already completed), a list of publications (if available), and the name of a scientist who can provide a recommendation if asked by us. If available, please also provide links to webpages that describe your previous student projects.
All applications received by October 31, 2017 will be considered. Applications will be reviewed continuously as they come in. Applications received after October 31st can still be taken into account until the final candidate is selected. The position can be started immediately or as agreed. Applicants may be called in for an interview. It is intended to fill this position as soon as possible.
Please do not hesitate to direct informal inquiries concerning this position to
Dr. Rico Mockel, DKE,
rico.mockel@maastrichtuniversity.nl
Prof. Gerhard Weiss, DKE,
gerhard.weiss@maastrichtuniversity.nl