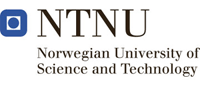 NTNU - knowledge for a better world
The Norwegian University of Science and Technology (NTNU) creates knowledge for a better world and solutions that can change everyday life.
PhD/PostDoc candidate in the BRU21 program
About the position
We have a vacancy for a PhD/PostDoc candidate at the Department of Engineering Cybernetics, NTNU.
NTNU in collaboration with industry has established a new Research & Innovation Program in Digital and Automation Solutions for the Oil and Gas Industry, the BRU21 program (
www.ntnu.edu/bru21
). The objective of the program is to develop new digital and automation methods and technologies to increase efficiency, safety and environmental care in all operations in O&G activities.
Development and operation of oil and gas fields require decision-making under uncertainty on several horizons, from field development and optimal reservoir drainage strategies to the day-to-day decisions for operation of the current production infrastructure. This project aims to develop computational tools and strategies to optimize production and manage uncertainty on both longer and shorter horizons. To achieve this, we use learning-based approaches to exploit the abundance of data, and combine with mechanistic models when data lacks information.
This position is sponsored by the
DEA group
, and will work in an interdisciplinary group of other PostDocs and PhD candidates to develop new digital methods for reservoir and production management.
We welcome applications from candidates qualified for either a PhD or PostDoc position. The person with the best overall qualifications will be chosen.
Job description
The candidate will contribute to the development of new methods for optimization of petroleum resources and reduction of environmental footprint. The candidate will evaluate the new methods based on a real case and data from the DEA group.
Keywords for the research are numerical optimization methods, model predictive control, data-driven modelling by machine learning.
The candidate will be part of the BRU21 project, but will also be integrated in the group of PhD students at the department of Engineering Cybernetics.
Qualification requirements
For PostDoc position: A postdoctoral research fellowships is a qualification position in which the main objective is qualification for work in academic positions. Completion of a Norwegian doctoral degree or corresponding foreign doctoral degree recognized as equivalent to a Norwegian doctoral degree is required. The topic of the PhD should be Engineering Cybernetics/Control Engineering, Process Systems Engineering, Applied Mathematics/Statistics, Data Science, Petroleum Engineering, Geophysics, or similar, with a strong focus on numerical optimization and/or data-driven modelling methods.
For PhD position: The PhD-position's main objective is to qualify for work in research positions. The preferred background is an MSc (or equivalent) in Engineering Cybernetics/Control Engineering with a strong background in numerical optimization and/or data-driven modelling. Applicants with an MSc in Applied Mathematics, Statistics, Data Science, Process Systems Engineering, Petroleum Engineering, Geophysics, or similar, with some control background in addition to strong background in numerical optimization and/or data-driven modelling, are also welcome to apply.
The qualification requirement for the PhD position is completion of a master's degree or second degree (equivalent to 120 credits) or equivalent education with a grade of B or better in terms of
NTNU's grading scale
. Applicants with no letter grades from previous studies must have an equally good academic foundation. Applicants who are unable to meet these criteria may be considered only if they can document that they are particularly suitable candidates for education leading to a PhD degree.
The appointment is to be made in accordance with the regulations in force concerning State Employees and Civil Servants and national guidelines for appointment as PhD, post doctor and research assistant.
Other qualifications (for both PhD and PostDoc positions):
Background or experience from petroleum production is desired.
Applicants should have programming experience (Matlab, Python, ...).
Good written and oral English language skills are required. Applicants from non-European countries where English is not the official language must present an official language test report. The following tests can be used as such documentation: TOEFL, IELTS or Cambridge Certificate in Advanced English (CAE) or Cambridge Certificate of Proficiency in English (CPE). Minimum scores are: TOEFL: 600 (paper-based test), 92 (Internet-based test) IELTS: 6.5, with no section lower than 5.5 (only Academic IELTS test accepted) CAE/CPE: grade B or A.
Personal characteristics
We seek a candidate that is motivated and able to engage in interdisciplinary collaboration, have good communication and networking skills, is proactive and forthcoming, and able to work independently if needed.
The successful candidate should be creative, with a strong ability to work problem oriented. He/she should also enjoy interdisciplinary research and take a keen interest in learning and working in teams.
In the evaluation of which candidate is best qualified, emphasis will be placed on education, experience and personal suitability, in terms of the qualification requirements specified in the advertisement.
We offer
exciting and stimulating tasks in a strong international academic environment
an open and inclusive work environment with dedicated colleagues
favourable terms in the Norwegian Public Service Pension Fund
employee benefits
Salary and conditions
Postdoctoral candidates are remunerated in code 1352, and are normally remunerated at gross from NOK 515 200 before tax per year. From the salary, 2 % is deducted as a contribution to the Norwegian Public Service Pension Fund.
PhD candidates are remunerated in code 1017, and are normally remunerated at gross from NOK 449 400 before tax per year. From the salary, 2 % is deducted as a contribution to the Norwegian Public Service Pension Fund.
The period of employment is 3 years. For the PhD position, an extension to a fourth year may be possible if the candidate undertakes teaching related duties. Appointment to a PhD position requires admission to the PhD programme in
Engineering Cybernetics
. As a PhD candidate, you undertake to participate in an organized PhD programme during the employment period. A condition of appointment is that you are in fact qualified for admission to the PhD programme within three months.
Appointment takes place on the terms that apply to State employees at any time, and after the appointment you must assume that there may be changes in the area of work.
General information
Working at NTNU
A good work environment is characterized by diversity. We encourage qualified candidates to apply, regardless of their gender, functional capacity or cultural background. Under the Freedom of Information Act (offentleglova), information about the applicant may be made public even if the applicant has requested not to have their name entered on the list of applicants.
Questions about the position can be directed to Professor Lars Imsland, e-mail
lars.imsland@ntnu.no
.
About the application:
Publications and other academic works that the applicant would like to be considered in the evaluation must accompany the application. Joint works will be considered. If it is difficult to identify the individual applicant's contribution to joint works, the applicant must include a brief description of his or her contribution.
The application should include:
A brief motivation letter (maximum one page), indicating how the applicant envisages her/his contribution within this project
CV (including list of publications and relevant former positions)
Certified copies of transcripts from Bachelor & Master degrees (and PhD degrees, if relevant)
Short statement from a former supervisor/tutor/teacher
Contact information for two references (including email addresses and telephone number)
English language proficiency documentation (e.g. TOEFL, IELTS, etc.)
Please submit your application electronically via
jobbnorge.no
with your CV, diplomas and certificates. Applicants invited for interview must include certified copies of transcripts and reference letters. Please refer to the application number 2019/5496 when applying.
Application deadline: 13.03.2019
.
Apply now