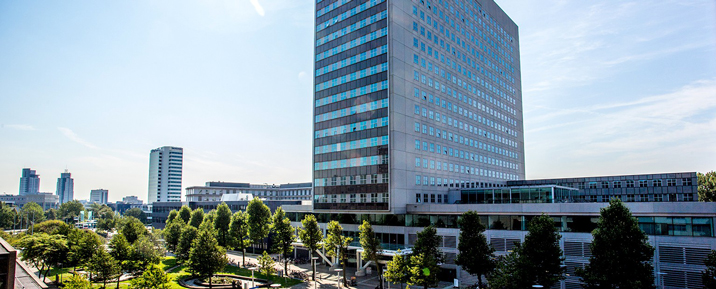 PhD Recruitment for Standardisation Management at

the Local Level to Support Authenticity and
Sustainability
Reference:
ERIM PhD 2020 RSM LIS SMSAS1
Deadline:
Monday, 1 June 2020
Location:
Erasmus University Rotterdam
The COVID-19 ('Corona') virus shows vulnerability related to globalisation. This may strengthen the counter movement against globalisation that so far focused on authenticity. International standardisation is an important enabler of globalisation but may result in homogenisation at the cost of authenticity. The two concepts standardisation and authenticity seem to exclude each other but previous research suggests that the opposite can be the case: in order to distinguish authentic from not-authentic, local standards are needed. Such standards are indeed available and have a long tradition but are not connected to the national, regional and global levels. Standardisation literature tends to ignore the local level and literature on authenticity (often in the context of hospitality management) ignores standardisation. Case-based research including action research should bridge this gap. The insights from this research should help supporting sustainable local business and reduce vulnerabilities related to globalisation.
Topic
In tourism research, authenticity is described as a form of reality, that is, a sense of the genuine and the sincere, 'staying true to oneself'. Authenticity refers to the 'real thing' and serves as a label that attaches an identity to an object, subject or person. Literature distinguishes two basic forms of authenticity, based on two separate issues, namely tourist experiences and 'toured objects'. Existential authenticity is activity-related (tourist experience) which may be personal or shared among people who experience the same. Authenticity related to toured objects includes 'objective authenticity', which refers to the authenticity of originals, and 'constructive authenticity', projected on toured objects by tourism producers or tourists. Authenticity can operate between these extremes, and it can be 'negotiated' between suppliers and consumers. Many consumers seem to develop their own interpretations of authenticity.
The appreciation of authenticity relates to the resistance against the homogenisation or 'McDonaldisation' that seems to be inherent to globalisation. This homogenisation is based on standards. However, previous research at RSM shows that authenticity needs a form of standardisation as well, in order to be able to distinguish authentic from not-authentic. This standardisation has its roots in ancient civilisations and, in Europe, in the guilds in which standardisation and conformity assessment at the local level were combined. Wine production in France is another example of authenticity supported by standards and conformity assessment. In wine production, the unique production process is interconnected to the unique combination of characteristics of soil, landscape (slopes), climate and weather: 'terroir'. The European Union operates schemes to support and protect such authentic local production. This local level relates to sustainability as well: short distances between locations of production and consumption reduce the environmental impacts of transport, and local production supports the local economy. This approach provides opportunities for developing countries as well: if local communities manage to describe the scenery, attractions and accommodations in a standardised way and have proper conformity assessment in place, then they may make tourism their own business - currently 80% of the money spent for holidays in Africa goes to companies in the North. The local level of standardisation and conformity assessment within local communities then needs to be interconnected to the global level - for communication purposes (making the touristic offer visible and comparable to other offers via the Internet), and to ensure reliability of conformity assessment.
This research aims at developing theory about this new level of standardisation and conformity assessment, and its relations to authenticity and sustainability. Based on previous research we expect that positive effects can apply but previous research projects did not get a business follow-up so apparently certain factors hinder local communities (SMEs, their associations, local governments and other stakeholders) to take appropriate action. This should be investigated as well. This may lead to a best-practice model for governance and management of local standardisation in support of authenticity and sustainability. Next, a first test of its fitness for use can be done in the form of action research.
Approach
Literature review about core concepts and their interrelations, resulting in a conceptual model.
Empirical case studies. Mainly qualitative but a quantitative part should be included as well, in the form of an investigation among a large number of consumers about their perceptions and appreciation of authenticity. Cross-case analysis.
Last case study in the form of action research (intervention: assisting a local community in developing and implementing a standard and a system of conformity assessment, measuring impacts). This may build on previous empirical research (e.g. sustainable tourism in the wetland area in the North of the Netherlands, creating a profile of authenticity for bars and restaurants in the Dutch city Den Bosch, city marketing of the Italian city Torino, or Bordeaux wine production in France).
Required Profile
Hands-on no-nonsense business mentality combined with empathy, idealism and eagerness to be a force for positive change in the world. A business school background would be nice but another discipline may fit as well. Experience with both qualitative and quantitative research. Communication and writing skills.
Expected output
Dissertation based on journal papers.
Outreach to practitioners and policy makers (format to be decided at a later stage).
Cooperation
To be decided. Cooperation with Prof. Guojun Zeng, Professor of Hospitality Management, Sun-Yat Sen University, Gangzhou, China, is in place already - his research group is unique in also addressing this topic, starting from the hospitality management side.
Business partners may include trade associations, tourism associations, European Commission, United Nations (UNCTAD) and NGOs.
Societal relevance
We expect to find evidence of potential for win-win situations: combinations of standardisation and authenticity leading to both business opportunities and societal benefits. This is relevant for both local business (strengthening local business communities), local communities, the environment and society as a whole (a less vulnerable society, preserving cultural heritage, sustainability).
Scientific relevance
This work contributes, first, to the standardization literature, which tends to ignore the local level of standardisation and with a few exceptions also fails to relate to the concept of authenticity; second, to the tourism and hospitality literature by linking city branding to standardisation and addressing the authenticity versus standardisation issue. The study also relates to literature on sustainability - the local level is being addressed but not linked to standardization in a systematic way.
Supervisory Team
Prof. dr. Daan Stam
Endowed Professor of Innovation Management
dstam@rsm.nl
/ +31 10 4082007
Prof. dr. Ir. Henk de Vries
Endowed Professor of Innovation Management
hvries@rsm.nl
/ +31 10 4082002
Contact information
For academic questions only. For procedural questions, contact the
Doctoral Office