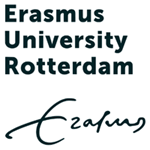 PhD researcher in Law or Criminology
(M/F 1.0 FTE, start in September 2017)
Specifications
Location
Function types
Scientific fields
Hours
Salary
Education
Job number
About employer
Burgemeester Oudlaan 50, Rotterdam
PhD positions
Law, Behaviour and Society
38.0 hours per week
€ 2191 - € 2801
University Graduate
AT-2017.03/PhD
Erasmus University Rotterdam (EUR)
Job description
Erasmus Graduate School of Law (EGSL) has four openings for the position of:
PhD researcher in Law or Criminology (M/F 1.0 FTE, start in September 2017)
We are looking for PhD researchers who will perform excellent research in Law or Criminology in connection with one of the research themes pursued by Erasmus School of Law. This is an open application round, in which candidates are selected on the basis of their professional qualification, the letter of motivation, the quality of their own research proposal, and the extent to which this fits with the research profile of ESL. EGSL has created a two-phased structure for the four-year doctoral pro­gramme: a probationary period (14 months) followed by a 34-month PhD programme. The probationary period consists of a full educational programme of 60 ects (inclu­ding 20 ects for individual research). In the remaining 34-month period PhD resear­chers, focus entirely on research and the completion of their thesis. In both phases structured guidance is provided by the thesis supervisor and a doctorate committee composed of three senior researchers and the EGSL Director or EGSL Dean of the PhD Programme.
Requirements
You have a university degree in Law, Criminology or other disciplines relevant to the research themes mentioned above. You can demonstrate relevant scientific research skills, proven, for example, by academic publications or by the quality of your master thesis. You have excellent oral and written skills in English - and Dutch if applicable. Additionally, a professor affiliated to ESL is willingly to act as your sponsor (for more information, please read the application criteria below). Please note that an assessment is part of the application procedure. Current master students are welcome to apply. However, appointment will only be pos­sible if the master degree has been obtained before 1 September 2017. You can apply without having proof of obtaining your master's degree,
however, bear in mind that proof of a master's degree is a formal requirement for employment
.
Conditions of employment
This position comes with good employment conditions, compliant with the Collective Labour Agreement of Dutch Universities (CAO NU). The position begins with a temporary employment contract for 14 months in which the candidate's suitability is evaluated. If the candidate is suitable, then an additional contract of 34 months follows, leading to a total appointment of 4 years. The salary is in accordance with the doctoral candidate scale of the CAO NU. For a full-time appointment, the salary is € 2,191 gross per month during the first year, which will increase annually up to € 2,801 gross per month in the fourth year. In addition, the attractive employment package includes an end-of-year bonus of 8.3%, generous leave provisions for a healthy work-life balance, a good pension scheme, excellent options for collective insurance, and a provision for the use of the Internet at home. The employee may also use a number of campus facilities, such as sports facilities and the library.
Employer
Erasmus University Rotterdam
A melting pot of talent, internationally-oriented, and highly engaged in society; this is Erasmus University Rotterdam. Erasmus University Rotterdam is a university with 25,000 students and nearly 2,500 employees developing academic knowledge in Rotterdam and applying it worldwide. Employment at Erasmus University Rotterdam means working in an ambitious university with plenty of room for personal develop­ment and individual initiative. More than 4,000 students attend Erasmus School of Law (ESL), and the School has around 400 employees. ESL provides bachelor's degree programmes in Law, Tax Law and Criminology, with education focusing on active academic learning. Students can subsequently choose from 15 master's degree programmes. For students who have greater ambitions, there is also a Master of Laws - Post-master's Programme (Dutch: mr.drs.): a double degree programme in law and economics. Upon comple­tion of a master's degree, the Erasmus School of Law (in collaboration with the Erasmus Academy and others) offers several post-graduate tracks. The fundamental premise underlying academic research conducted at ESL is that law cannot be considered in splendid isolation or as an end in itself. It is imbedded in an economic and social context that shapes law. At the same time, law itself shapes society and defines economic relationships. In line with this vision, the mission of ESL is to conduct innovative research on the function of law in its economic and social context. ESL research has a strong social and business-driven orientation. ESL is committed to promoting international and interdisciplinary research. More information on the ESL research programmes, can be found at:
http://www.esl.eur.nl/research/programmes
Department
Erasmus Graduate School of Law
Erasmus Graduate School of Law (EGSL) is the Graduate School of Erasmus School of Law. EGSL provides an international research environment in which PhD researchers are stimulated to actively participate, and an environment in which critical reflection, an interdisciplinary approach to law, and the exchanges of ideas and experiences amongst all researchers play a crucial role. By creating an inspiring and dynamic research environment, where senior and junior researchers meet and learn from each other, EGSL aims to deliver outstanding, socially engaged and inspired academic professionals. The programme we have to offer can be found on:
www.esl.eur.nl/egsl/doctoral_programme/
.
Additional information
More information about Erasmus University and Erasmus School of Law can be found on
www.eur.nl/
and
www.esl.eur.nl/
. Information about Erasmus Graduate School of Law is available at
http://www.esl.eur.nl/egsl/research/
. Questions can be sent to the EGSL office via
egsl@law.eur.nl
.
Application procedure information
Your application must be written in English and accompanied by the following documents (make sure you application consists of separate documents, parts A - G): Letter of motivation, including information on your present situation B. CV, including in particular information on * Education + diplomas
* Grades
* Publications
* Grants / prizes
* Experience abroad
* Extra curricular activities Please note that the assessment of the applications takes place in a single blind review procedure. Please do not refer to any personal information (name, date of birth, country of origin, etc) in your CV or any of the other documents attached. Please use this format to send us your personal details separately. C. Your draft research proposal of maximum 3850 words on the content of the project. Please use the EGSL application format (to be found at
http://www.esl.eur.nl/egsl/vacancies/
) to draft your proposal. Please note that the proposed research project needs to fit in the research profile of ESL. Furthermore, the research proposal will be evaluated based on the following themes: * Innovativeness of research proposal
* Methodological soundness
* Feasibility with regard to scope, methods applied, timing and budget
* Academic thoroughness
* Link to ESL research profile
* Societal relevance of research proposal D. Letter of a professor or associate professor of the Erasmus School of Law who has agreed to support your research proposal and will act as your supervisor if you are appointed as a PhD researcher.
Bear in mind that you will need to have consulted a prospective supervisor at least one month before the deadline passes
. E. Proof of your Master's degree, including grade transcripts of your Bachelor and Master studies F. Sample of your own work (e.g. master thesis, paper, (if possible) published article) G. Two letters of recommendation
You may apply for this position
until 7 May 2017, 23.59 pm
by sending your application to: Erasmus University Rotterdam
Erasmus School of Law
To the attention of: A. Anemaat - Vorstenbos, HR Advisor
P. O. Box 1738
3000 DR Rotterdam E-mail:
application@law.eur.nl
If you apply for this position, please always mention the vacancy number AT-2017.03/PhD and refer in your letter to this website.
Erasmus University Rotterdam does not appreciate acquisition and canvassing by third parties with respect to the above job advertisement.
Make sure to send in your application no later than 07-05-2017 by using one of the application options listed within the block on the right hand.