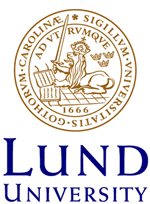 Phd student in Physics, within the discipline Biophysics
Lund University, Faculty of Engineering, LTH, Department of Physics
Lund University was founded in 1666 and is repeatedly ranked among the world's top 100 universities. The University has 40 000 students and 7 400 staff based in Lund, Helsingborg and Malmö. We are united in our efforts to understand, explain and improve our world and the human condition. LTH forms the Faculty of Engineering at Lund University, with approximately 9 000 students. The research carried out at LTH is of a high international standard and we are continuously developing our teaching methods and adapting our courses to current needs. The Department of Physics is with a staff of about 350 scientists and educators one of the largest departments within Lund University. There are seven research divisions and a number of research centra within the department. The research activities at the department cover a broad spectrum of modern physics.
www.fysik.lu.se/english
. The research at the division of Solid State Physics is focused around different aspects of semiconductor physics, ranging from materials science to quantum physics to different applications within those areas. The division also leads NanoLund, the major interdisciplinary research environment within nanoscience and nanotechnology at Lund University. Lund Nano Lab is a central key facility for fabrication of material and devices on the nanoscale. The division is also heavily involved in the undergraduate education, especially within the "Engineering Nanoscience" program. For more than 10 years, our research within the area of one-dimensional semiconductor structures, so called nanowires, has been at the international forefront. So far, our four main areas have been: epitaxial growth of nanowires, fundamental properties studied with transport physics and optical physics, applied nanoelectronics and bio-nanoscience. More information can b found at:
www.ftf.lth.se
,
www.nano.lu.se
,
https://prinz.ftf.lth.se/
Work duties
The main duties of doctoral students are to devote themselves to their research studies which includes participating in research projects and third cycle courses. Within this project, both fundamental and applied research will be conducted related to using semiconductor nanowires and hollow nanowires for interrogating single cells. The research will primarily involve super-resolution optical investigations, and will have strong links to biochemistry, physical chemistry and cell biology. The PhD-candidate is expected to work independently, in collaboration with researchers from academia, in developing methods for investigating the nanowire-cell interface and probing single cells using nanowires. Confocal fluorescence microscopy and STED microscopy will be used extensively in this Project.
Admission requirements
A person meets the general admission requirements for third-cycle courses and study programmes if he or she:
has been awarded a second-cycle qualification, or has satisfied the requirements for courses comprising at least 240 credits of which at least 60 credits were awarded in the second cycle, or
has acquired substantially equivalent knowledge in some other way in Sweden or abroad.
A person meets the specific admission requirements for third-cycle studies in Physics if he or she has:
at least 30 credits of relevance to the subject, including at least 15 second-cycle credits, and a second-cycle degree project of 15 credits of relevance to the field, or
an MSc in engineering in engineering physics or an associated field, or
a Master's degree in physics or an associated field.
Furthermore, the acceptance is based on the estimated ability to accomplish postgraduate studies. Additional requirements: Very good knowledge in spoken and written English is a requirement.
Assessment criteria
Selection to postgraduate studies is based on the expected ability to perform well in the studies. The evaluation of the ability to perform well is based primarily on the results of studies at the basic and advanced levels, in particular:
Knowledge and skills relevant to postgraduate studies within this area, such as a broad and thorough preparation in physics. This can be documented by appended documents.
Estimated ability to work independently and the ability to formulate and solve scientific problems. This ability can be established from undergraduate research experiences, a master's thesis or in a discussion of scientific problems during a possible interview, for example.
Skills in written and oral communication.
Other experience relevant to postgraduate studies, such as professional experience.
Other assessment criteria: We expect that your undergraduate studies include courses in semiconductor physics, physical chemistry, biophysics and biology. The research is to a large extent interdisciplinary and a broad competence profile and experiences from relevant areas of cell biology and nanoscience are of special value. The ability for skillful laboratory work is essential, e.g. experience with cell culture and nanofabrication. Important personal qualities, beside creativity and a curious mind, are: the ability to work both independently and in a group and experience in the scientific interaction with researchers from other disciplines and in other countries.
Terms of employment
A PhD position is an employment with the main duty to be engaged in PhD studies according to a study plan. The duration of PhD studies is 4 years full time. In addition, those appointed to a doctoral student position may be required to work with educational tasks, and research and technical/administrative duties at a level of at most 20% of full time. The position is then extended accordingly, however not longer than corresponding to 5 years of full time employment. PhD positions are subject to special regulations. These can be found in the Swedish Higher Education Ordinance (SFS 1993:100, ch. 5, with updates). Only those who are or have been admitted to PhD-studies may be appointed to a PhD position.
Instructions on how to apply
Applications shall be written in English and must include a cover letter stating the reasons why you are interested in the position and in what way the research project corresponds to your interests and educational background. The application must also contain a CV, degree certificate or equivalent, and other documents you wish to be considered (grade transcripts, contact information for your references, letters of recommendation, etc.). Applicants are also required to answer the job specific questions in the final step of the application process. The Department of Physics is with a staff of about 350 scientists and educators one of the largest departments within Lund University. There are seven research divisions and a number of research centers within the department. The research activities at the department cover a broad spectrum of modern physics.
www.fysik.lu.se/english
Lund University welcomes applicants with diverse backgrounds and experiences. We regard gender equality and diversity as a strength and an asset. We kindly decline all sales and marketing contacts.
Type of employment
Temporary position longer than 6 months
Salary
Monthly salary
Number of positions
1
Working hours
100 %
City
Lund
County
Skåne län
Country
Sweden
Reference number
PA2018/1152
Contact
Christelle Prinz, +46462224796
Union representative
OFR/ST:Fackförbundet ST:s kansli, 046-222 93 62
SACO:Saco-s-rådet vid Lunds universitet, 046-222 93 64
Published
04.May.2018
Last application date
10.Jun.2018 11:59 PM CET
Apply