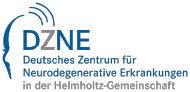 The German Center for Neurodegenerative Diseases (DZNE) is a unique non-university research center which is dedicated to the subject dementia and all its areas, as well as other neurodegenerative diseases. The center compasses the full spectrum of fundamental research through population sciences to health care research. The DZNE stands for excellence in research and science management, translation of scientific results into practice, interdisciplinarity and internationalization. It is a research center within the Helmholtz Organization of German research centers. With over 1,000 employees from 55 nations, spread over 10 sites, the DZNE is one of the national and international leading research centers in its research field. The DZNE in
Berlin
is looking for a
PhD Student (f/m)
Mechanisms in Neurodegeneration
Code 10010/2018/7
to join the Junior Research Group "Protein Actions in Neurodegeneration" led by Dr. Susanne Wegmann starting from November 2018. In our group, we work on projects regarding the molecular and cellular mechanisms behind neurodegeneration in Alzheimer's and other diseases. The projects usually tackle long-standing unsolved questions, or try to understand "unusual functions" of key players that lead to neurotoxicity in Alzheimer's disease, tauopathies, or other neuro­degenerative settings. Most of our projects are investigating the role and misfunction of the tau protein, but also other protein canditates are of interest.
Your tasks
We are looking for an open-minded, enthusiastic, and talented PhD student for our teamwork-oriented new research group. You are expected to perform experimental bench work, oral presentation of the results, as well as the prepa­ration of manuscripts for publication in international scientific journals. Excellent knowledge of the English language and good communication skills are expected. In general, our research is based on very interdisciplinary approaches, so that experience in different techniques is helpful, but the will to learn new methods is more important. Experience with the standard methods in protein bio­chemistry, basic cell culture, and fluorescence microscopy are appreciated. Some projects involve molecular biology, protein expression and biophysical techniques and/or dealing with rodent and human tissue. Different projects are currently available, of which some have a strong biophysical/biochemical background (e.g. phase separation, protein modifications, protein aggregation), some are more cell-biological-oriented (e.g. gene ex­pression, protein modifications, neurotoxicity), and some involve in vivo work (e.g. tissue processing, mouse work). The work will include:
Working independently on scientific projects
Assist with other projects in the team
Protein biochemistry, molecular biology, cell culture
Light microscopy and other project-related techniques
Requirements
We are looking for a highly talented, motivated and enthusiastic junior researcher with good social skills. Successful candidates have a Master's degree in neuroscience, cell biology, protein biophysics,or a related dicipline. Demonstrable interest in biological research, strong analytical skills, ability for independent and critical thinking, and excellent communication and writing skills in the English language are a prerequisite.
We offer
Working in an international, highly interactive environment
Opportunity to utilize state-of-the-art equipment and facilities
The review of applications will continue until a suitable candidate is found. A full-time appointment of initially 3 years with the possibility of an extension
The PhD candidate can be registered as a PhD student in the Freie University Berlin or the Humboldt University Berlin, or can be part of an external PhD program
Employment, payment and social benefits are consistent with those at other research institutes
The successful candidate will be supervised by Dr. Susanne Wegmann, and support and mentoring will be available at every step along the way. Training in general scientific methods as well as more specialized methods employed by the research unit will be provided. Active participation in local, national and international conferences is expected. Applications should contain the following documents (in English):
A detailed Curriculum Vitae
A cover letter with research interest
At least 3 references
You will obtain special skills and knowledge for your scientific qualification at DZNE. The DZNE is an equal oppor­tunity employer. The DZNE is committed to employing disabled individuals and especially encourages them to apply. We are looking forward to your application! Please apply via the following link:
https://jobs.dzne.de/de/jobs/10217/phd-student-fm