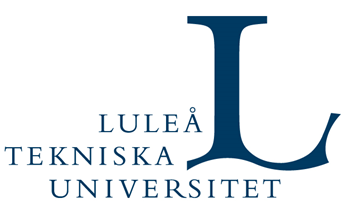 PhD student position in urban water engineering – interdisciplinary analysis of blue-green infrastructure systems
Luleå
Ref 2307-2021
Luleå University of Technology is experiencing strong growth with world-leading competence in several areas of research. Our research is conducted in close collaboration with industries such as LKAB, Ericsson, Boliden, ABB, Epiroc and leading international universities. Luleå University of Technology has a total turnover of SEK 1.8 billion per year. We currently have 1 770 employees and 17 200 students.
We shape the future through innovative education and groundbreaking research. Drawing on our location in the Arctic region, we create global societal benefit.
Do you want to do research on stormwater management systems in an interdisciplinary perspective? Luleå University of Technology seeks one or two PhD students focusing on analysis of sustainable blue-green stormwater systems.
The Urban Water research group at the Department of Civil, Environmental and Natural resources engineering at Luleå University of Technology seeks a driven and committed PhD student with focus on the function of blue-green infrastructure systems.
This interdisciplinary research project aims to investigate different scenarios for sustainable stormwater management with blue-green infrastructure that will be developed in a Living Lab approach together with our municipal project partners. The project will analyze these scenarios regarding their technical-environmental function, socio-economic values and strategic management. You will be part of one of the leading stormwater research groups in the world with about 40 researchers and doctoral students at Luleå university of technology and work in close collaboration with the subject group Landscape governance and management at the Swedish University of Agricultural Sciences (SLU) in Alnarp.
SUBJECT DESCRIPTION
Urban Water Engineering research at Luleå University of Technology covers the entire urban water system (storm drains, drinking water supply and wastewater) including collection, transport and treatment, as well as organisation and planning. The research aims to contribute to a clean environment and the wise use of resources, while preserving the public's health and safety.
PROJECT DESCRIPTION
Urbanization poses challenges, inter alia connected to conventional stormwater infrastructure involving risks including flooding and environmental pollution. Transformation towards urban sustainable (storm)water management is challenging especially in established urban areas where the existing sewer network hinders transition. The aim of this project is to support transformation in such areas by evaluating the environmental, economic and social/technical sustainability of scenarios involving different blue-green stormwater infrastructure configurations. Each scenario will be co-developed for selected catchments together with our municipal project partners in a Living Lab approach. These scenarios will be analyzed in terms of their technical-environmental function, socio-economic values and ecosystem services, and their role in a circular economy and their long-term strategic management. The project will thus include the evaluation of the environmental, economic and social/technical sustainability of various system choices for stormwater management involving blue-green infrastructure.
The Urban Water Engineering research group has a strong position in research and education on urban water systems, primarily considering stormwater and sewage systems. Being part of the research group means working in an international and creative environment. The group consists of about 40 members including senior researchers, Swedish and international adjunct professors and about 20 doctoral students. The group has an extensive national and international collaboration network. The group's overall goal is to contribute to the development of sustainable urban water systems. More information on
www.ltu.se/water
The PhD student will collaborate closely with the research group Landscape Governance and Administration at the Swedish University of Agricultural Sciences (SLU) in Alnarp. By combining governance and administration, the group develops, promotes and applies long-term approaches within an organizational perspective, where social values are an important issue.
The project is a collaboration between Urban Water Engineering at LTU, the Subject of Landscape Governance and Management at SLU, Department of Landscape Architecture, Planning and Design, RISE Research Institute of Sweden and municipal partners.
DUTIES
Work tasks are varied; you work independently to plan and carry out your research studies, write scientific articles and complete your PhD thesis. You study postgraduate courses and participate in national and international seminars and conferences. You have two or three supervisors who support you in your work.
QUALIFICATIONS
We seek a candidate with an MSc degree or equivalent or fully completed course requirements of at least 240 ETCS of which at least 60 ETCS are at an advanced level or equivalent. The degree should be within the field of water and environment, natural resources engineering, civil engineering, landscape architecture, urban planning, landscape management, sustainable urban development or equivalent. Knowledge in urban water engineering, system analyses, and statistic methods, landscape governance and management and/or social analyses is required.
Other skills needed are the ability to work independently and take own initiatives as well as being able to alone penetrate new research areas and interest in working interdisciplinary.
English language skills are required since the research will be conducted in international collaboration and the results will be presented internationally in scientific journals and at conferences. Swedish/Scandinavian language skills are beneficial. We expect you to have or get a driver's license.
Applicants should provide contact details to reference persons on request.
Read more on the university home page;
General curricula for the Board of the faculty of science and technology
and
www.ltu.se/water
INFORMATION
The position includes a fixed-term full-time employment for 4-5 years (depending on the degree of department duty). Department duty can include teaching, field work and/or administrative tasks up to 20%.
You will be employed at Luleå University of Technology which will be your primary workplace, but may have 6-12 months of employment at SLU in Alnarp.
For further information, please contact: Prof. Godecke Blecken, +46 920 491394, godble@ltu.se
Union representatives: SACO-S Kjell Johansson +(0)920-49 1529
kjell.johansson@ltu.se
, OFR-S Lars Frisk, (+46)920-49 1792
lars.frisk@ltu.se
Luleå University of Technology works actively with gender equality and diversity, which contributes to a creative study and work environment. The university's values are based on respect, openness, cooperation, trust and responsibility.
APPLICATION
You apply for this position using the link below. Your application shall include a motivation letter, a CV and relevant diploma . Mark your application with ref no: 2307-2021. The application and diploma must be provided in English or Swedish.
Referensnummer:
2307-2021
Application deadline:
August 30, 2021
Apply online