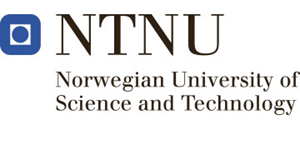 NTNU -
knowledge for a better world
The Norwegian University of Science and Technology (NTNU) creates knowledge for a better world and solutions that can change everyday life.
Post Doctor Position in Information Security with Focus on IoT, Blockchain and Digital Marketplaces
NTNU's Department of Information Security and Communication Technology (
www.ntnu.no/iik
) invites applications for a postdoctoral position. The position is within the European project "GHOST- Safe-Guarding Home IoT Environments with Personalised Real-time Risk Control", funded by the EU Commission under a Horizon 2020 program. The position is based at campus Gjøvik and is also affiliated with NTNU's Center for Cyber and Information Security (CCIS, Error! Referencia de hipervínculo no válida.. The Department of Information Security and Communication Technology has 80 employees and provides a research intensive academic environment.
The ideal candidate would work on exciting research & development in systems, the blockchain, decentralized networks and IoT and other related areas, such as smart contracts, risk hedging financial instruments, the sharing economy and digital marketplaces.
Job description:
The position is for a period of three years, starting as soon as possible. Applicants must hold a Ph.D. in one of the relevant research areas described below. The GHOST project has as its main goal to effectively respond to the multitude & complexity of cybersecurity challenges in smart-homes. The project aims to provide automation- and transparency-enhanced user interfaces for the control and monitoring of security and privacy risk assessment focusing on a user-centric convergence of cyber security.
Some examples of tasks to be carried out in the GHOST project are:
Develop real-time risk assessment engine;
Develop blockchain-based data exchange mechanism;
Develop smart contracts for data sharing between various stakeholders;
Collaborate with an international network of multidisciplinary project partners.
Qualifications:
We seek candidates that are team players, motivated and able to engage in interdisciplinary collaboration, have good communication and networking skills, are proactive and forthcoming, and able to work independently if needed.
You will have the following qualifications:
Ph.D. in Information Security, Computer Sciences or related area;
Track record in interdisciplinary research in information security;
Excellent knowledge of financial and economic aspects of blockchain technology including macro- & micro-economic implications, and vertical and horizontal applications of blockchain technology in financial services (smart contracts, risk hedging), IoT (shared economy, data trading), risk management and others;
Exposure or hands-on experience in Ethereum Solidity.
The working languages will be Norwegian and/or English. Candidates from universities outside Scandinavia and English speaking countries are kindly requested to document English language proficiency (e.g. TOEFL, IELTS, etc.).
General:
We can offer
an informal and friendly workplace with dedicated colleagues
academic challenges
attractive schemes for home loans, insurance and pensions in the Norwegian Public Service Pension Fund
The Faculty of Information Technology and Electrical Engineering wants to attract outstanding and creative candidates who can contribute to our ongoing research activities. We believe that diversity is important to achieve a good, inclusive working environment. We encourage all qualified candidates to apply, regardless of the gender, disability or cultural background.
The appointment is subject to the conditions in effect at any time for employees in the public sector.
The appointment of the Post Doc. will be made according to Norwegian guidelines for universities and university colleges and to the general regulations regarding university employees. NTNU's personnel policy objective is that staff must reflect the composition of the population to the greatest possible extent.
Under Section 25 of the Freedom of Information Act, information about the applicant may be made public even if the applicant has requested not to have his or her name entered on the list of applicants.
Salary conditions:
The Post Doc. position is in code 1352 Research fellow, salary grade 57 - 72 in the Norwegian State salary scale, gross NOK 488.900 - 647.700 per year, depending on qualifications. A deduction of 2% is made as a statutory contribution to the Norwegian Public Service Pension Fund.
Further information can be obtained from:
Professor Sokratis Katsikas, Center for Cyber and Information Security (CCIS), NTNU, Tel. +47 61135258, E-mail:
sokratis.katsikas@ntnu.no
.
The application:
The application should include:
Motivation letter (1 page) indicating how the applicant envisages her/his contribution to the project
CV (including list of publications and relevant former positions)
Copy of relevant transcripts and diplomas
Contact information for two references (including email addresses and telephone number)
All information must be submitted electronically through this page. Applications submitted elsewhere will not be considered.
The reference number of the position is:
IE-104-2017
Application deadline: 15.10.2017
Apply now