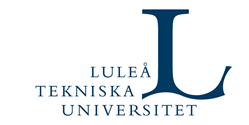 Post-doctoral research position in urban water engingeering - transport of solids, emerging contaminants and microorganisms in urban drainage systems
Lulea
Ref
2336-2018 The Urban Water research group at the Department of Civil, Environmental and Natural resources engineering at Lulea University of Technology seeks a driven and committed post-doctoral researcher with focus on Characterization and management of stormwater sediments.
Research Group
Urban Water Engineering research at LTU covers the entire urban water system (stormwater management, water and wastewater supply) including collection, transport and treatment, as well as organisation and planning. The research aims to encourage a clean environment and the wise use of resources, while preserving the public's health and safety. The group's overall aim is to contribute to the development of sustainable urban water systems. The Urban Water research group has a strong position in research and education within the area of urban water systems mainly regarding stormwater, wastewater and sewer systems. Being a part of the Urban Water research group means working in an international and creative environment. The group consists of a number of senior researchers, adjunct professors and about 14 doctoral candidates. The group has an extensive international collaboration network. More information is available on
www.ltu.se/water
Research Project
Contaminants released in wet weather from diffuse sources are transported hydraulically in urban drainage in various modes, depending on their fractionation between liquid and solid phases. Specifically, contaminants may be transported in the form of dissolved or suspended load, or bedload. The hydraulic transport is not continuous, because the transport capacity varies along the flow path depending on flow characteristics. Contaminants transported in the particulate phase may deposit in drainage system sections with low velocities or storage, or during low-flow phase of runoff. The settling of particulates will be reflected in an improved quality of stormwater, but such improvements may be just temporary, as rising flows will results in solids scouring and wash out from sewers. On the other hand, the dissolved phase transport is unimpeded by such conditions, but would be subject to potential dilution by less contaminated stormwater. Besides the hydraulics and mixing aspects, the transport is also influenced by the substance chemodynamics, determining its water/sediment partitioning. Thus, the modelling of contaminant transport requires considerations of transport modes and the dynamic tendencies of contaminants to follow certain transport modes. The knowledge of transport processes will then contribute to characterizations of stormwater flows into treatment facilities and their treatability. In summary, the successful candidate for this position will focus on transport of emerging contaminants from sources to the treatment facilities. The Post-Doctoral researcher position is part of DRIZZLE - Centre for Stormwater Management a Research Centre of Excellence. In DRIZZLE, researchers at Lulea University of Technology, companies, and municipalities will develop pioneering, research-based stormwater management knowledge and solutions: to minimize pollution loads discharged into receiving waters; to minimize the risk for flooding in urban areas; and to exploit the beneficial opportunities that stormwater runoff can offer. DRIZZLE consists of 11 parties, i.e. Aarsleff Rörteknik AB, Stormwater&Sewers, Järven Ecotech AB, Lulea Municipality, Lulea University of Technology (project manager), NCC Infrastructure, Rent Dagvatten AB, Stockholm City, Stockholm Water, Tyréns and StormTac AB.
Duties
The work will contain laboratory and field work which is planned and performed by the post-doctoral researcher in collaboration with other staff at LTU. The results will be presented in scientific articles Participating and presenting the work at national and international conferences and for national stakeholders are important duties. Administration and/or teaching activities will be added.
Qualifications
We seek a candidate with a doctoral degree in civil, water resources or environmental engineering or related disciplines. Experience in , (geo-)chemistry and hydrological modelling, conducting field experiments on stormwater control measures and the knowledge of measuring equipment, stormwater sampling, relevant scientific/analytical methods and/or statistics are required. Other skills needed are the ability to work independently and/or within collaborative teams as well as being able to penetrate new research areas. English language skills are required since the research will be conducted in international collaboration and the results will be presented internationally in scientific journals and at conferences. Swedish language skills are beneficial since the work will be carried out in collaboration with Swedish municipalities and industry. Having a professional network among Swedish municipal staff and/or the international scientific stormwater research community will be beneficial. Similar applies for a driving license is required to access to field sites. The applicant must upon request be prepared to give contact information of two references.
Information
For further information, please contact: Professor Maria Viklander, +46 70 330 14 86,
marvik@ltu.se
Union representatives:
SACO-S Christer Gardelli, +46 (0)920-49 1809 christer.gardelli@ltu.se and OFR-S Lars Frisk, +46 (0)920-49 1792
Lars.frisk@ltu.se
Lulea University of Technology is actively working on equality and diversity that contributes to a creative study- and work environment. The University's core values are based on respect, trust, openness and responsibility. In case of different interpretations of the English and Swedish versions of this announcement, the Swedish version takes precedence. The post-doctoral researcher will have a time-limited employment for 2 years.
Application
We prefer that you apply for this position by clicking on the apply button below. The application should include a CV, personal letter and copies of verified diplomas from high school and universities. Your application, including diplomas, must be written in English or Swedish. Mark your application with the reference number below.
Reference number: 2336-2018
Application deadline: 2018-09-24
Apply online