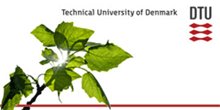 Postdoc in Fracture Mechanics for Composite Sandwich Structures in Aircrafts
DTU, Department of Mechanical Engineering at the Technical University of Denmark invites candidates for a position as Postdoc in the field of Fracture Mechanics for Composite Sandwich Structures in Aircrafts. The Postdoc will be associated with the Lightweight Structures group at the Section for Solid Mechanics, one of six sections in the department. The position is available as soon as possible and preferably with a start date by April 1st 2019 or earlier.
The Lightweight Structures group consists of around 10-15 persons and is focused on research, education and innovation within primarily polymer based fiber reinforced composite structures within a broad spectrum of applications ranging from aircrafts, ships, offshore structures, vehicles and energy applications.
Currently the group is involved in an international research cooperation network focused on damages in aircraft sandwich structures, where disbonding between the face sheet and core of the sandwich is a critical damage mode and the main focus of the network.
The research and the postdoc position is co-funded by the Federal Aviation Administration (FAA), but in close cooperation with The National Aeronautics and Space Administration (NASA), The National Institute of Aerospace (NIA), AIRBUS, Dupont, Fraunhofer IMWS and a number of other US and European partners.
The group has over 15 years of experience, developing both advanced fracture mechanical analysis as well as test methods to address the criticality of disbond damages in sandwich structures in relation to damage tolerance and structural damage assessment. The candidate will be extending this work and participate in on-going and coming research and development activities within this research field.
Responsibilities and tasks
The Postdoc will be responsible for specific research tasks within fracture mechanics analysis and testing of composite sandwich structures in aircrafts.
The research activities will initially include one or more of the following areas:
Advanced finite element modelling of disbond damaged sandwich structures within aircraft structures using fracture mechanical analysis routines.
Experimental testing of sandwich components and structures in aircrafts, as well as validation of numerical analysis methods against experimental results.
Advanced fracture mechanics characterization testing in support of numerical analysis methods.
Development of standardized fracture mechanics test standards for sandwich materials in close cooperation with international partners and standardization organizations (eg. ASTM and ISO).
The candidate will also participate in supervision of bachelor-, master- and PhD-level students in the group.
The Postdoc will be working independently, but in close cooperation with both other members of the Lightweight Structures group as well as both national and international partners in the research project and network. The Postdoc will also have a close daily cooperation with the laboratory staff in DTU Structural Lab - one of the most advanced and largest test facilities of its type in Northern Europe.
Qualifications
Candidates should have a PhD degree or equivalent in fracture mechanics, preferably within composite materials and/or structures, though the latter is not a requirement.
We also expect the candidate to possess a high degree of flexibility and self-motivation, which are desired skills at DTU. In addition, we expect the candidate to be interested in collaboration, but also to work independently and take personal responsibility for assigned work tasks. The candidate must also demonstrate commitment to an academic carrier in order to qualify for the Postdoc position.
It is expected that the candidate possess general knowledge of composite mechanics - both at the material and structural length scale. Furthermore, the candidate must be able to document research activity within three or more of the following areas:
Fracture mechanics
Composite materials and/or sandwich structures
Finite element analysis using commercial FEM codes (ABAQUS, ANSYS etc.)
Hands-on experience with material and/or structural testing
Adhesive joints
We offer
DTU is a leading technical university globally recognized for the excellence of its research, education, innovation and scientific advice. We offer a rewarding and challenging job in an international environment. We strive for academic excellence in an environment characterized by collegial respect and academic freedom tempered by responsibility.
Salary and terms of employment
The appointment will be based on the collective agreement with the Danish Confederation of Professional Associations. The allowance will be agreed upon with the relevant union.
The period of employment is 2 years.
You can read more about
career paths at DTU here
.
Further information
Further information may be obtained from Associate Professor and Head of Group, Christian Berggreen, tel.: +45 4525 1373 or by email
cbe@mek.dtu.dk
.
However, only make personal contact, if it is about specific questions for the position - no applications, CV's, personal presentations or documents will be accepted by phone or email. Please respect these restrictions and follow the general application procedure outlined below.
You can read more about DTU Mechanical Engineering at
www.mek.dtu.dk
Application procedure
Please submit your online application no later than
1 March 2019 (local time)
. Apply online at
www.career.dtu.dk
.
To apply, please open the link "Apply online", fill out the online application form. The following must be attached in English:
Application (cover letter)
CV
Diploma (MSc/PhD)
List of publications
Applications and enclosures received after the deadline will not be considered.
All interested candidates irrespective of age, gender, disability, race, religion or ethnic background are encouraged to apply.
DTU Mechanical Engineering covers the fundamental engineering disciplines within Solid mechanics, Fluid mechanics, Coastal and Maritime Engineering, Energy systems and energy conversion, Materials and Surface Engineering, Manufacturing Engineering, Engineering design and Product development. The department has a scientific staff of about 150 persons, 95 PhD students and a technical/administrative support staff of about 80 persons.

DTU is a technical university providing internationally leading research, education, innovation and scientific advice. Our staff of 6,000 advance science and technology to create innovative solutions that meet the demands of society, and our 11,200 students are being educated to address the technological challenges of the future. DTU is an independent academic university collaborating globally with business, industry, government and public agencies.