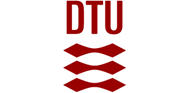 DTU Energy is focusing on functional materials and their application in sustainable energy technology. Our research areas include fuel cells, electrolysis, solar cells, magnetic refrigeration, superconductivity and thermoelectrics. Additional information about the department can be found on www.ecs.dtu.dk
Technology for people
DTU develops technology for people. With our international elite research and study programmes, we are helping to create a better world and to solve the global challenges formulated in the UN's 17 Sustainable Development Goals. Hans Christian Ørsted founded DTU in 1829 with a clear vision to develop and create value using science and engineering to benefit society. That vision lives on today. DTU has 11,500 students and 6,000 employees. We work in an international atmosphere and have an inclusive, evolving, and informal working environment. Our main campus is in Kgs. Lyngby north of Copenhagen and we have campuses in Roskilde and Ballerup and in Sisimiut in Greenland.
2 Postdoc positions in new energy conversion technologies for the fossil free energy system
Do you want to contribute to a sustainable future and to do research on the energy technologies of tomorrow? At DTU Energy this is what we do, and we are looking for new team members.
It is clear that in an emission perspective all the sooner we can stop using fossil fuels the better. The Danish climate policy targeting emission reductions of -70 % by 2030 and -100 % by 2050 will require very significant changes to our energy system and resource management in most society sectors. Realising green synthetic fuels for aviation and maritime transport is one of the most challenging tasks in this transition. Another one is how to cope with increasing mismatch between supply and demand, when solar cells and wind turbines will account for more and more of our electricity production. This will call for efficient and cost-effective energy storage technologies deployable on large scale. Finally, the transition needs to be realised with view also to other environmental impacts of our technology use like impacts on water use and waste water management. Electrolysis- and fuel cells are likely to become key to this transition enabling synthesis of hydrogen with electricity input. The hydrogen can be used in synthesis of fuels and chemicals (e.g. ammonia and methanol) that are easily stored, or can be used in itself as a fuel.
We have recently won support for several new research projects addressing these challenges including projects from Innovation Fund Denmark, the Independent Research Fund and from EU via the Horizon2020 program. To help us in realising the projects we seek to recruit several talented researchers (post docs). You can learn more about the different projects and positions below.
Project "Reforge"
(Funding; Innovation Fund Denmark). The project targets development of a novel more up-scalable platform of solid oxide electrolysis cells and stacks and the use of these in ammonia synthesis. The solid oxide cell technology has, due to its high efficiency, the potential to become a key technology in supplying the hydrogen (and carbon monoxide) needed for synthesizing sustainable fuels for the transport sector and important chemicals like ammonia. The activities planned include endeavours to strengthen the mechanical adherence between the different layers in a stack. This is crucial for the long-term durability of the technology and its robustness.
Project "Low cost IC"
(Funding; Horizon2020). This projects targets development of cheaper interconnect components for SOEC stacks. The "interconnects" are separator plates that separate the two gasses fed to a stack and provides electrical connection from one cell to the next. Interconnects are typically shaped steel plates equipped with a coating to reduce corrosion rates. The project involves both European steel makers and companies that provides SOEC technology.
For these projects we need two new staff members to strengthen our R&D capabilities in interconnect development/coating development and electrical/electrochemical as well as mechanical characterisation. You will be working in a team of researchers collaborating to realise the targeted components and materials improvements. The team will include both Phd's, lab technicians and more experienced researchers. Tasks will involve materials synthesis and characterisation, formulation of inks/suspension, deposition of coatings as well as characterisation of both mechanical properties of the developed interfaces and of the electrical and electrochemical properties at component-, cell- and even stack-level.
The main activity will take place at the Department of Energy Conversion and Storage at DTU Lyngby campus and you will be a part of the research section; "Solid State Chemistry".
Qualifications
For applicants to be qualified they should have:
A PhD degree in engineering, physics, chemistry or similar.
The ability to work independently, to plan and carry out complicated tasks, and to be a part of a large, dynamic group.
Good communication skills in English, both written and spoken.
Experience with materials synthesis and characterisation.
Experience with one or several of below topics is further advantageous;
Measurement of mechanical properties of materials/components
Characterisation of electrical properties of materials
Electrochemical characterisation
Description and characterisation of high temperature corrosion.
Salary and appointment terms
The appointments will be for 2 years and based on the collective agreement with the Danish Confederation of Professional Associations. The allowance will be agreed upon with the relevant union.
The expected starting date is April 1, 2020.
Further information
Please contact Professor Peter Vang Hendriksen, +45 46 77 57 25?,
pvhe@dtu.dk
or Senior Scientist Henrik Lund Frandsen, +45 93 51 16 18.
Please do not send applications to this e-mail address, only apply online as described below.
Application
Please submit your online application no later than
22 February 2020 (23:59 local time)
.
Applications must be submitted as
one PDF file
containing all materials to be given consideration. To apply, please open the link "Apply online", fill out the online application form, and attach all your materials in English in
one PDF file
. The file must include:
A lletter motivating the application (cover letter)
Curriculum vitae
Grade transcripts and PhD diploma
Excel sheet with translation of grades to the Danish grading system (see guidelines)
All interested candidates irrespective of age, gender, race, disability, religion or ethnic background are encouraged to apply.