The Helmholtz Centre for Environmental Research (UFZ) with its 1,100 employees has gained an excellent reputation as an international competence centre for environmental sciences. We are part of the largest scientific organisation in Germany, the Helmholtz association. Our mission: Our research seeks to find a balance between social development and the long-term protection of our natural resources.
Equal opportunities
are an integral part of our personnel policy, we therefore particularly welcome applications from qualified women. Severely disabled persons are given priority where applicants are equally qualified.
Your contact for any questions you may have about the job:
Prof. Aletta Bonn
e-mail:
aletta.bonn@ufz.de
Please submit your motivation letter, CV, publication list and 2 letters of references in English language in our Online Recruitmentsystem.
Place of work:
Leipzig
Closing date for applications:
April 30th, 2018
Please use our online application system for your application:
www.ufz.de/career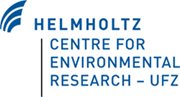 Helmholtz Centre for Environmental Research GmbH – UFZ
Permoserstraße 15
04318 Leipzig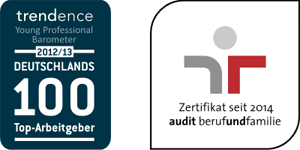 The German Centre for Integrative Biodiversity Research (iDiv) is a National Research Centre located in the city of Leipzig and jointly hosted by the Martin Luther University Halle-Wittenberg (MLU), the Friedrich Schiller University Jena (FSU), the University of Leipzig (UL), and the Helmholtz Centre for Environmental Research (UFZ). Its central mission is to promote theory-driven synthesis and data-driven theory in this emerging field. The concept of iDiv encompasses the detection of biodiversity, understanding its emergence, exploring its consequences for ecosystem functions and services, and developing strategies to safeguard biodiversity under global change. We're seeking to fill a position for a
Postdoc / Senior Scientist (m/f) –
Ecosystem Services
working time 100% (39h/week), fixed-term appointment 3 years, possibility of extension for another 3 years
Your tasks:
Contribution to ecosystem service assessments / Development of global and national telecoupling analyses with respect to biodiversity and ecosystem service flows
Data based documentation and statistical analyses of effects of land use, land use change due to resource and energy consumption on biodiversity and ecosystem services, taking into account international policy and trade patterns
Lead production of ecosystem service maps using geo-information systems (GIS)
Participation in regular iDiv workshops, contribution to international ecosystem service networks and to third party grant proposals to develop the field
High quality scientific outputs in the form of journal publications and contribution to relevant high-level policy and practice reports
Your profile:
PhD in biology, ecology, environmental sciences, geosciences or equivalent in a relevant subject area linked to ecosystem service research
Working knowledge in GIS analysis and ecosystem service modeling and/or geostatistics in R
Experience in database management
Experience in scientific publications
Excellent team player, excellent oral and written communication skills in English, German desirable
Challenged by the opportunity to develop a scientific research programme connected to your own academic career, interested to take on group leadership within the department
High motivation and very good organisational skills, interest to work in an interdisciplinary team and ability to liaise with a variety of stakeholders essential
We offer:
Excellent technical facilities which are without parallel
The freedom you need to bridge the difficult gap between basic research and close to being ready for application
Work in inter-disciplinary, multinational teams and excellent links with national and international research networks
A vibrant region with a high quality of life and a wide cultural offer for a balance between family and professional life
Interesting career opportunities and an extensive range of training and further education courses
Remuneration TVöD public-sector up to pay grade 13 including attractive public-sector social security benefits