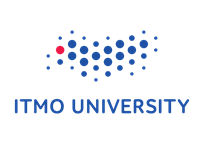 Postdoctoral Fellowship in Digital Humanities
ITMO University's Digital Humanities Center (DHC) offers a Postdoctoral Fellowship in Digital Humanities with a focus on digital cultures, Russian culture and history and computational approaches to humanities research for work in the project
Retrospective Visualization of Key Landmarks of St. Petersburg
for a period of 1-3 years.
Job description
DHC is seeking for applicants with a strong academic background in a relevant humanities discipline, including participation in or leading of interdisciplinary and digital humanities projects. You will work in a team of young DH professionals and motivated interdisciplinary students at one of Russia's leading higher education and research institutions. DH Center is open to any kinds of cooperation such as public city events, collaborations with Russian and international institutions, students' involvement and other activities of different formats. The position is based in St. Petersburg, Russia.
Postdocs are expected to contribute to the research held in the DH Center and the Retrospective Visualization of Key Landmarks of St. Petersburg project through active cooperation with the DHC staff, writing and publishing articles on the topic of collaborative scientific work, and sharing their international experience with students of the Data, Culture and Visualization (DCV) Master's program.
Requirements
The position is open only for individuals who have completed a PhD or equivalent no more than 5 years ago; for holders of Russian PhD: minimum 3 years of international experience in one of the world's leading universities without prior employment history at ITMO University.
Position requires permanent relocation for the period of the contract.
A Fellow's responsibilities include:
To conduct research within the Digital Humanities field with a focus on digital culture, Russian history, cultural memory studies and computational approaches to humanities research
To contribute to the overall research performance of the University through the production of measurable outputs including applying for funding and publishing in national academic publications and conferences' collected works:
- Number of publications (in Web of Science and Scopus databases) with single affiliation of ITMO: no less than 2 per year in collaboration with ITMO researchers.
- Cumulative SJR of the publications with single ITMO affiliation: no less than 2.
To hold open lectures and/or seminars for students: no less than 3 per year.
To participate in the University's research activities
Short-term and long-term research fellowships are initiated by ITMO University Fellowship and Professorship Program. For more information on the Postdoc position, please refer to
https://fellowship.itmo.ru/page/22/Our_programs.htm
Compensation
116,500 RUB (before taxes, equivalent to approx. 1,780 USD)* salary per month
* According to the USD to Russian Ruble exchange rate on March 14, 2019.
About the Retrospective Visualization of Key Landmarks of St. Petersburg project
Developed by us in collaboration with ITMO's Computer Science laboratory, the Retrospective Visualization of Key Landmarks of St. Petersburg project is based on a large corpora analysis. The project is aimed at advancing interdisciplinary research involving history, librarian studies, cultural studies and information technologies by creating an open-source-software-based web application containing historical and cultural heritage data on the key landmarks of St. Petersburg. The goal of our project is to create an educational database and web and mobile applications in order to provide access to this data through its retrospective visualization on an interactive city map.
ITMO University
(Information Technologies, Mechanics and Optics) is a large state university in St. Petersburg and one of Russia's National Research Universities. ITMO University is one of 15 Russian universities that were selected to participate in Russian Academic Excellence Project 5-100 by the Russian Federation government to improve their international competitiveness among the world's leading research and educational centers.
ITMO University's international DH Center
conducts research and digital projects on ?ultural data, its acquisition, manipulation, and storage. We work with statistical analysis, interpretation, and dissemination of ?ultural data artifacts through visual and narrative means. Among our projects are Retrospective Visualization of Key Landmarks of St. Petersburg; the book "Generation Z on Digital Culture"; a data visualization project for the GULAG History Museum; and Fortepan Russia. We also promote Digital Humanities culture by giving open lectures in collaboration with IT professionals, humanities experts, DH researchers and practitioners in St. Petersburg.
For more information about this vacancy please contact Professor Antonina Puchkovskaia, Head of the Digital Humanities Center, at
dh@itmo.ru
.