Postdoctoral Position (m/f/d)
in computational (bio)mechanics for the Analysis of Degrading Mg Implants
code no. 2019/WB 1
The place of employment is Geesthacht, Germany.

Research at HZG in the field of "Metallic Biomaterials" focusses on the development of biodegradable Mg-based alloys and implants by the optimization of mechanical, biological and degradation properties for specific applications. To this end, it is crucial to understand the mechanisms governing the interactions between microstructure, mechanical properties, biology and degradation. In the long run, such understanding will enable the manufacturing of implants tailored to the specific needs of individual patients. To achieve this, we plan to analyse large amounts of data from different experimental setups by machine learning in order to identify key factors which determine the implant performance
This
postdoctoral position (m/f/d)
is a full time position, fixed term 2 years, starting date as soon as possible
Project description:
The postdoctoral position will be concerned with the analysis of multimodal imaging data of bone around degrading Mg implants and modelling the biomechanical properties from these data.
In detail, you will be responsible for:
analysis of synchrotron tomography data recorded during in situ push-out experiments of explants with respect to material failure and biomechanical aspects as well as bone reconstruction
inverse analysis of full-field deformation measurements (e.g., by virtual fields method)
identification of necessary experimental data for biomechanical modelling
cooperation with colleagues in modelling biological and corrosive processes around the implant to generate a comprehensive model of bone remodelling for different Mg alloys
if needed, initiation of specific experiments to gain missing data
Requirements
This position requires a university degree (MSc, Diploma or equivalent) and a PhD in computational mechanics, mechanical engineering, civil engineering, or natural sciences. A strong background in continuum mechanics and finite element analysis is required, moreover excellent skills in object oriented programming, preferably in Python and C++. Knowledge in bone biomechanics is appreciated. Knowledge of and skills in the field of synchrotron tomography, metallic materials including testing and characterization (esp. magnesium for implant application) are desirable. You should have team spirit and show excellent communication and organisation skills as well as a sound expertise of English language.
We offer:
multinational work environment with over 950 colleagues from more than 50 nations
extensive options of vocational training (for instance, expert seminars, language courses or leadership seminars)
flexible working hours and various models to ensure the compatibility of family and career
excellent infrastructure, including a scientific in-house library as well as modern work spaces
an appropriate salary related to the German public tariff (TV-AVH) plus the usual social benefits for the public employment sector
You will work in a team of several computational scientists and experimentalists who can provide data along the full chain from material design up to in vivo data.

The promotion of equal rights is a matter of course for us. Severely disabled persons and these equals severely disabled persons who are equally suitable for the position will be considered preferentially within the framework of legal requirements.

The Helmholtz-Zentrum Geesthacht (HZG)
,
near Hamburg, and in Teltow, near Berlin, conducts materials and coastal research. For further information please refer to
www.hzg.de
.
The Helmholtz-Zentrum Geesthacht (HZG)
is one of the 18 national institutions of the Hermann von Helmholtz Association of German Research Centres e.V. (HGF). Around 950 employees carry out basic research and development work in close cooperation with national and international research institutions, research-oriented clinics and economic and public institutions.
At the Institute of Materials Research
some 200 scientists conduct research in the five sub-institutes "Materials Mechanics", "Materials Physics", "Materials Technology", "Magnesium Innovation Centre MagIC" and "Metallic Biomaterials".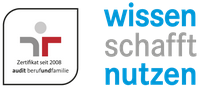 Deadline:
15.02.2019
Workplace: Geesthacht
Contact: Frau Erika Krüger
personal@hzg.de
www.hzg.de
Please send your application indicating job offer
code no. 2019/WB 1
including your CV, description of your scientific expertise, publication list, copies of credentials including grades, (link to the) pdf of your PhD thesis, documentation of your English skills (TOEFL, IELTS or equivalent) and two letters of recommendation, preferably by e-mail in one file not larger than 10 MB to
personal@hzg.de
.