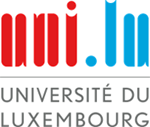 The University of Luxembourg is a multilingual, international research University.
The Faculty of Law, Economics, and Finance (FDEF) of the University of Luxembourg has an opening for one
Professor of Capital Markets and Post-Trade (M/F)
- Ref: F2-Clearstream and ECB consortium (to be mentioned in all correspondence)
- Permanent contract, full-time (40h a week), employee status
About us
The Faculty of Law, Economics and Finance offers three Bachelor programmes, five accredited Master programmes and six Masters of Laws (LL.M.), as well as several continuing education courses. It also includes the Doctoral School in Law and the Doctoral School in Economics and Finance. Over 2,700 students from 86 different nationalities are enrolled at the Faculty. Academic staff from 18 different nationalities teach at the Faculty, supported by practitioners from the field, visiting scholars and guest professors. Rooted in Luxembourg but with a European and international outlook, the Faculty counts three research units:
Research Unit in Law
Centre for Research in Economics and Management, including the Luxembourg Centre for Logistics and Supply Chain Management
Luxembourg School of Finance
Teaching and research benefit from the proximity of the European institutions, Luxembourg's leading international financial centre and its vibrant business community. Institutional and private sector partnerships, sponsored Chairs and a growing network of international partner universities make the FDEF a vibrant academic hub at the heart of Europe.
About Luxembourg
Luxembourg is a cosmopolitan country with the convenience of a metropolis in a tranquil setting. Additional information about Luxembourg can be found under
www.euraxess.lu
. Luxembourg's financial centre is the largest investment fund captive reinsurance centre in Europe and the largest private banking centre in the Eurozone. The financial sector is a major employer in Luxembourg and contributes over 30% of its GDP. There are international schools in English and other European schools offering diverse languages (e.g: French, German, Italian, Spanish, etc).
Your Role
The Professor is expected to:
Stimulate high quality legal research in financial market and post-trade infrastructure (e.g. clearing & settlement, custodian networks), including their appropriate legal and regulatory framework, to establish a strong research centre of European nature and to establish a European research network which could also enter into a dialogue with equivalent non-European research networks and/or centres (research objective);
Create an academic profile with a strong knowledge of capital market infrastructures issues, which could encompass both theoretical aspects and empirical analysis (education objective);
Foster increased cooperation between the financial institutions/the financial industry, regulators and supervisory authorities on the one side and the academic world on the other side (institutional objective);
Generate awareness of the importance of the capital market infrastructures and their appropriate regulation for finance and the economy (communication/outreach objective);
Organise annual conferences on pertinent topics in the field of capital market and post-trade finance.
The position is a chair sponsored by a consortium of donors closely linked to the post-trade industry (Clearstream International S.A., European Central Bank, Deloitte General Services SàRL, Allen & Overy L.L.P., Lombard Odier (Europe) SA, Brown Brothers Harriman (Luxembourg) SCA, and State Street Bank Luxembourg S.C.A.). The chair holder can benefit from the industry experience and contacts of the donors.
Your Profile
Entrepreneurial spirit, team player, and good communication skills are required.
The University of Luxembourg is set in a multilingual context. An excellent command of spoken and written English and French is required.
The candidate should have research and teaching interests and, if possible, proven expertise through participation in expert groups or commissioned legal opinions in the relevant fields of banking and financial law, in particular, post-trade finance, capital markets, central clearing, systemic risk, international finance, Fintech, use and availability of collateral, and oversight and regulation of financial markets, including an a cross-border / transnational perspective, to name a few.
Additional requirements include:
A doctorate (PhD) in law, completed at least three years ago.
Excellence in research in banking and financial law manifested respective publications.
Further Information
Applications should contain a motivation letter and a detailed curriculum vitae. Copies of three papers or publications that the candidate considers most representative of his or her research may be added if this is useful.
All applications should be sent both by post and e-mail before 10 June 2018 to the following address:
Professeur Katalin Ligeti
Dean of the Faculty of Law, Economics and Finance
University of Luxembourg
4, rue Alphonse Weicker
L-2721 Luxembourg
E-mail:
fdef-recrutement@uni.lu
The University of Luxembourg is set in a multilingual context. It is desired that the successful candidate will have a working knowledge in at least two of the following languages: English, French, and German. However, it is also possible to obtain proficiency in a second language after being hired as the University provides access to language classes. A basic knowledge of French has to be acquired during the first two years.
All applications will be handled in strict confidence.
The University of Luxembourg is an equal opportunity employer.
http://emea3.mrted.ly/1stix