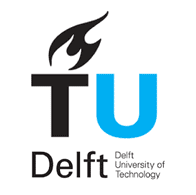 Professor of Heritage & Values
Specifications
Location
Delft
Function types
Professors, associate professors, assistant professors and lecturers
Scientific fields
Engineering
Hours
16.0 - 24.0 hours per week
Salary
maximum € 7766
Education
Doctorate
Job number
BK2017-07
About employer
Delft University of Technology (TU Delft)
Job description
The Professor of the Chair of Heritage and Values (H&V) will focus on the analysis, assessment, understanding, evaluation, and appreciation of built heritage (i.e. existing areas, buildings and structures), providing lessons for future re-design assignments, including conservation, revitalisation, upgrading, adaptation, transformation, and extension.
He/she will develop and convey knowledge, theory, methodology, process, and practice of the history of built heritage, of the assessment of cultural, social, architectural, technical and environmental values, and of urban, architectural, and technical design in regards to built heritage.
The candidate will contribute to research and education by connecting academic knowledge and attitude with practical experience in a design-related field of work.
The Chair of H&V needs to face an international challenge: students, both Dutch and international, will be educated for an international practice, and research is undertaken with an international dimension; the Chair needs to cater for this.
The Professor of H&V is expected to advance, and develop metrics for, value assessment. The Professor will also contribute to the improvement potential of interventions in built heritage, responding to urgent issues in science and society (design for resilience, for instance), and to demands from international heritage institutions.
Requirements
For this Professor position we search a candidate who combines a scientific background with knowledge and excellent experience from practice in research, design and/or consultancy. He/she could also have a background in practice, combined with profound additional expertise in academic research.
The candidate can be a heritage designer or a consultant in value assessment of built heritage. The candidate can also be an architectural or building historian with broad knowledge and practical experience in (re-)design and design- or engineering-related processes.
Essential is a broad and cross-boundary knowledge of social, cultural-historical, architectural, technical and environmental history, value assessment, and interventions in built heritage. Applicants should have the following qualifications:
academic education in a relevant area;
experience in research, a research track record and publications;
preferably a doctoral degree;
outstanding teaching abilities;
demonstrable affinity with the themes for research and education as set out in the job description;
active position in practice and demonstrable expertise in the field of built heritage and value assessment;
strong network of contacts in the world of built heritage and value assessment;
demonstrable capability to acquire funding for research projects;
strong abilities in leadership and management;
cooperative attitude and good social skills, team player mentality;
good skills in spoken and written communication in English and (if necessary) willingness to learn Dutch within a reasonable timespan.
Conditions of employment
The TU Delft offers a customisable compensation package, a discount for health insurance and sport memberships, and a monthly work costs contribution. Flexible work schedules can be arranged. An International Children's Centre offers childcare and an international primary school. Dual Career Services offers support to accompanying partners. Salary and benefits are in accordance with the Collective Labour Agreement for Dutch Universities.
The TU Delft sets specific standards for the English competency of the teaching staff. The TU Delft offers training to improve English competency.
Inspiring, excellent education is our central aim. If you have less than five years of experience and do not yet have your teaching certificate, we allow you up to three years to obtain this.
For more information about this position, or the full profile, please contact Nathalie Bast, HR Advisor, by e-mail: n.
a.bast@tudelft.nl
. To apply, please send a letter of application, including a CV, a list of publications and a statement of research, teaching and leadership with a maximum of 10 pages. Please e-mail your application by 29 January 2018 to Nathalie Bast,
hr-bk@tudelft.nl
.
When applying for this position, please refer to vacancy number BK2017-H07.
Contract type:
Temporary, 5 years
Employer
Delft University of Technology
Delft University of Technology (TU Delft) is a multifaceted institution offering education and carrying out research in the technical sciences at an internationally recognised level. Education, research and design are strongly oriented towards applicability. TU Delft develops technologies for future generations, focusing on sustainability, safety and economic vitality. At TU Delft you will work in an environment where technical sciences and society converge. TU Delft comprises eight faculties, unique laboratories, research institutes and schools.
Department
Architecture
The Department of Architectural Engineering + Technology provides education and performs scientific research in the field of building technology related to building design. It positions itself as an important player in the integration of design and engineering. The main core areas of interest are façade design, structural design, climate design and computational design with an important focus on sustainability.
The Heritage and Architecture (HA) section focuses on the design projects of the built heritage and is responsible for research and education in restoration and transformation of existing cultural heritage, from conservation techniques to interventions in architecture and its surroundings. In all design projects in an existing context, the past plays a more or less important role.
The section has three interrelated chairs, each with its own specific area of expertise: Heritage and Technology, Heritage and Design, and Heritage and Values.
Additional information
Nathalie Bast
+31 (0)15-2789202
n.
a.bast@tudelft.nl
TechnischeUniversiteit Delft
www.academictransfer.com/44099