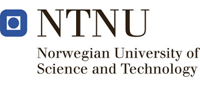 NTNU - knowledge for a better world
The Norwegian University of Science and Technology (NTNU) creates knowledge for a better world and solutions that can change everyday life.
Professor/Associate professor in Aquaculture Biology
We have a vacancy for a Professor/Associate professor in Aquaculture Biology.
The main strategic goal of the Department of Biology is to understand biological processes and to preserve the environment. One of our strategic focus areas is research and education for sustainable utilisation and cultivation of marine biological resources, which is closely linked to the NTNU Strategic Research Area 2014 - 2023, "NTNU Oceans - knowledge for a sustainable ocean". It is a strategic goal to apply as a Centre of Excellence in Innovation (SFI) from the Research Council of Norway, in "Environmental interactions for sea-based aquaculture". The Department has an interdisciplinary approach to education and research in marine science and aquaculture, with biological competence as a major link to aquaculture development. To incorporate biological research and understanding into the development of aquaculture technology is an important aim for the NTNU research and education.
As the scale of the aquaculture production increases, so does the likelihood that the industry will face emerging biological, economic and social challenges that may influence the ability to maintain ethically sound, productive and environmentally friendly production. Improving the understanding of fish welfare, fish nutrition and effects of environmental conditions of fish farming activity as well as implementation of digital technology to monitor biological parameters are necessary in order to develop documentation, monitoring and control systems for evaluating effects of these challenges. The announced position is partly a gift from DNV GL and the position is expected to play a central role in establishing biological expertise and cooperation that will enhance interaction between biology and technology.
NTNU has an extensive expertise and cross-disciplinary research cooperation in marine ecology, fish physiology and aquaculture technology, to contribute to a further sustainable development of the aquaculture sector. A main focus is to understand the link between fish biological responses in aquaculture, production control and development of technology for sea-based aquaculture. We therefore encourage candidates that have a solid research profile in the intersection between fish biology, welfare, nutrition, and environmental aspects to apply.
The position may be offered as a full professorship to an established researcher or at the associate professor level for candidates earlier in their career that show future promise.
This position reports to Head of Department
Work description
The successful candidate will be jointly responsible for teaching activities in accordance with the relevant curriculum, and she/he will take part in developing the study program in aquaculture, advanced and postgraduate courses. The successful applicant will also have the opportunity to participate in departmental management and the strategic development of the department, the faculty and NTNU.
Qualification requirements
The applicants should hold a PhD and document a strong research and academic competence within fish biological disciplines, preferably within topics such as fish welfare, nutrition and sustainable use of resources related to sea cage salmon farming systems. Competence and experience in sea based aquaculture and/or laboratory research, and of using numerical models and digitalization of biological data is an advantage. Emphasis will also be placed on teaching and communication skills.
Good abilities for interdisciplinary collaboration and abilities for cooperation across the marine research group are emphasized, together with the ability to initiate research within his/her field of expertise, complying with the strategic visions of the department and NTNU.
Evaluation of the applicants will be based on documented materials, including presentation of academic work, pedagogical training, previous experience from supervision and teaching of master-level and PhD candidates, as well as other related skills. Quality and scope will be evaluated.
Applicants that have not obtained formal pedagogical qualifications in university-level teaching will be required to attend and successfully complete a recognized course providing this qualification within two years after taking up the position.
The person appointed must comply with the decisions about changes due to developments in the subject area, and the organizational changes that may result from decisions regarding the university's activities.
For educational purposes newly employed academic staff who have not already mastered a Scandinavian language are required to achieve knowledge of Norwegian equivalent to Level 3 in the "Norwegian for Foreigners" courses provided by the Department of Linguistics, NTNU. The Department will help newly appointed staff with organizing course attendance and will cover course costs.
Personal characteristics
In the assessment of the best qualified applicant, education, experience and personal suitability will be emphasized, as well as motivation for the position.
We offer
exciting and stimulating tasks in a strong international academic environment
an open and inclusive work environment with dedicated colleagues
Salary and conditions
The position as Professor/Associate Professor comes with a starting package for new research staff, opportunities for mentoring and is remunerated according to the Norwegian State salary scale. There is a 2% deduction for an obligatory premium to the Norwegian Public Service Pension Fund. Members of the Norwegian Public Service Pension Fund are offered a generous pension for life and access to favorable housing loan and insurance schemes.
It is required that the newly appointed member of staff takes up residence in Trondheim or nearby. Norway, like other Scandinavian countries, has generous rules for both maternity and paternity leave. Professional subsidized day-care for children is easily available. Furthermore, Trondheim offers great opportunities for education (including international schools) and possibilities to enjoy nature, culture and family life (
http://trondheim.com/
). Having a population of 200,000, Trondheim is a small city by international standards with low crime rates and little pollution. It also has easy access to a beautiful countryside with mountains and a dramatic coastline.
Appointment takes place on the terms that apply to State employees at any time, and after the appointment you must assume that there may be changes in the area of work.
About the application
The application and description of the academic works to be used as the basis for the assessment must be in English
The application must include:
CV with certified copies of relevant certificates, diplomas and a complete publication list.
A brief description of your research and teaching profile as well as a short outline of your visions for the position regarding future
Research and teaching activities (max 5 pages).
Description of teaching qualifications based on a list of factors ("Documentation of applicant's teaching qualifications in connection with appointment to an academic position at NTNU")
Relevant documentation summarizing your experience with university administration and outreach activities.
Copies of up to 4 relevant, published peer-reviewed publications.
Name and contact details of 3 potential references.
General information
Working at NTNU
NTNU human resources policy objectives emphasize diversity and equality. Moreover, the Department of Biology actively pursues diversity and gender balance for a good scientific environment. Therefore, all qualified applicants regardless of their gender, functional ability, national or ethnic background are strongly encouraged to apply. The appointment will be made in accordance with current regulations concerning State Employees and Civil Servants.
Under the Freedom of Information Act (offentleglova), information about the applicant may be made public even if the applicant has requested not to have their name entered on the list of applicants.
For further information, please contact contact Prof. Elin Kjorsvik (
elin.kjorsvik@ntnu.no
) or Kjell Inge Reitan (
kjell.i.reitan@ntnu.no
) at the Marine Science Group or the Head of Department Dr. Else Berit Skagen (
else.berit.skagen@ntnu.no
), at the Department of Biology. More information about the department can be found on
http://www.ntnu.edu/biology
.
Submit your application with your CV, diplomas and certificates via jobbnorge.no. Applicants invited for interview must bring certified copies of certificates and diplomas. Mark the application with reference number: 2019/1030.
Deadline for applications: 01.03.2018
Apply now