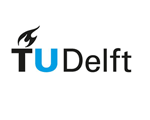 Professor/Associate Professor of Urban Design:
Theory and Methods
JOB DESCRIPTION
The professor/associate professor will build on a strong track record of research, education and outreach in urban design within urbanism. The professor/associate professor will lead the academic work of the urban design section. This will entail management of the urban design staff, coaching and team building, acting as principal investigator for external funding bids and providing support on publication across the whole spectrum of media. She or he will ensure continuity in the investigation of existing research and education themes that are successful, but we also welcome an injection of new ideas and topics that reflect current challenges in urban design for both research and education. The professor/associate professor will bring an international and cross-cultural perspective to bear on the subject. The professor/associate professor will play an important role in linking research with curriculum development and teaching at bachelor, master's and post-master levels. She or he will be expected to maintain and strengthen collaboration with professional practice and societal partners internationally and in the Netherlands; to grow postgraduate research through the recruitment and supervision of PhD candidates; and to play a key role in the overall leadership and management of the Department. In all these tasks, the professor/associate professor will contribute to the very effective cross-disciplinary collaboration that is a hallmark of the Department.
REQUIREMENTS
The professor/associate professor of Urban Design: Theory and Methods will demonstrate:
a distinguished career in urbanism built on an academic education in urban design, urban planning or other relevant subject;
a doctoral degree (or exceptionally, an equivalent academic record supported with publication);
excellence in urban design shown by professional practice and/or research projects and publications;
successful experience in or potential for PhD candidate supervision;
active national and international network of professional and academic contacts;
visibility in professional and societal debates on urban design;
outstanding record of teaching and learning at master's and bachelor level;
experience of collaboration across urban professions such as architecture, urban planning, landscape architecture, or others;
leadership through managing change, team-building and collaborative working, and tactful interpersonal skills;
outstanding spoken and written communication skills in English, particularly the ability to communicate complex ideas clearly to students and external partners, and (if necessary), a willingness to learn Dutch within a reasonable timespan.
CONDITIONS OF EMPLOYMENT
The professor/associate professor of Urban Design: Theory and Methods will receive an appointment of 0.8 to 1.0 FTE for a period of initially five years. U Delft offers a customisable compensation package, a discount for health insurance and sport memberships, and a monthly work costs contribution. Flexible work schedules can be arranged. An International Children's Centre offers childcare and an international primary school. Dual Career Services offers support to accompanying partners. Salary and benefits are in accordance with the Collective Labour Agreement for Dutch Universities. TU Delft sets specific standards for the English competency of the teaching staff. TU Delft offers training to improve English competency. Inspiring, excellent education is our central aim. If you have less than five years of experience and do not yet have your teaching certificate, we allow you up to three years to obtain this.
EMPLOYER
Delft University of Technology
Delft University of Technology (TU Delft) is a multifaceted institution offering education and carrying out research in the technical sciences at an internationally recognised level. Education, research and design are strongly oriented towards applicability. TU Delft develops technologies for future generations, focusing on sustainability, safety and economic vitality. At TU Delft you will work in an environment where technical sciences and society converge. TU Delft comprises eight faculties, unique laboratories, research institutes and schools.
https://www.tudelft.nl
DEPARTMENT
Faculty Architecture & the Built Environment
Since its foundation 110 years ago, the Faculty of Architecture and the Built Environment has built up a solid international reputation for training architects, urban planners and designers, as well as for its research portfolio and coaching of PhD candidates. With around 2600 students and 500 staff members, with around 230 FTEs devoted to academic positions, our faculty is one of the largest of Delft University of Technology and one of the most prestigious architecture and the built environment faculties globally. Traditionally, the faculty has prioritised high-quality training in design and research in the field of the built environment. Over 40 chairs cover a wide range of academic areas in design, process and technology, which together cover the entire field of the built environment. The faculty has a budget of around €38 million, of which approximately €7 million is sourced indirectly and from contracts with third parties. The Department of Urbanism in the Faculty of Architecture and the Built Environment encompasses and combines urban design, spatial planning, landscape architecture and environmental modelling. The Department has a global reputation for excellence in research and education, and is particularly well known for the 'Dutch approach' to urbanism that brings together the creativity of design with academic research methods. This 'integral' urbanism enjoys high international esteem in professional practice, r esearch and education. The Department enables staff and students to build knowledge of the forming and transforming of cities and regions that is sustainable and fair. We direct our research to questions about the relationship between the qualities of urban and regional environments with the social, economic and environmental performance of societies, and the wellbeing of citizens. Urban design research and teaching gives attention to the development and application of methods, tools and instruments in urban analysis and design with particular reference to urban morphology. Our graduates learn to take an independent and active role in shaping urban development, but are also critical and reflective, demonstrating an awareness of both the potential and limitations of professional interventions. We explore critical questions of urbanism in the Netherlands and with partners in many other countries, but always with sensitivity to local conditions and cultures. In a 2016 research assessment conducted under the Dutch Standard Evaluation Protocol, the Department's research programme was assessed as 'world leading/excellent' in 'research quality' and 'social relevance', and 'very good' in 'viability. TU Delft is ranked third in the world for architecture and the built environment in the
QS World University rankings
(2017), and second in the world for urban planning in the
University Rankings of Academic Performance
(2016-17).
https://www.tudelft.nl/en/architecture-and-the-built-environment/
ADDITIONAL INFORMATION
For more information about this position, please contact the Urbanism Department Manager Annemieke Klein (email: A.
F.Klein@tudelft.nl
) or the Head of Department Vincent Nadin (email:
V.Nadin@tudelft.nl
). To apply, please send a detailed CV, a list of publications, the names and contact information of five people who may be contacted for a reference, and a statement of research, teaching and leadership (max. 5 pages) along with a letter of application by 8 September 2018 to Caro Coemans,
HR-BK@tudelft.nl
. When applying for this position, please refer to vacancy number BK2018-H04.
Apply now