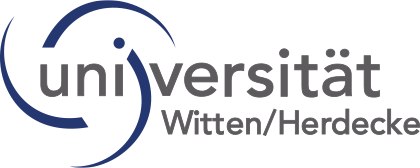 Professor for International Political Studies (f/m/d)
at Witten/Herdecke University
Founded in 1983, Witten/Herdecke University (UW/H) is the oldest yet state recognized university in Germany. Since its beginnings, UW/H has been a pioneer among Germany's higher education institutions. As a model university, UW/H stands for dynamic reforms of the traditional alma mater and the pursuit of a humanistic educational concept adapted to the challenges of our modern knowledge society. UW/H is an entrepreneurial university and strives to integrate research and student education, provision of scientific services, practical application and social responsibility. Theory-based and practice-oriented teaching at UW/H is always associated with the acquisition of subject-related, methodical, social and cultural competencies, value orientation and personal growth.
For its Bachelor and Master Program in Philosophy, Politics, and Economics (PPE), the Faculty of Management and Economics at Witten/Herdecke University invites applications for an open rank position of a professor (f/m/d) for International Political Studies (associate/full professor, W2-W3 equivalent). For this position, a theory-driven quantitative/empirical orientation of research is mandatory.
The successful candidate must be able to teach a wide range of courses in the field of International Relations/International Politics and in quantitative methods in the interdisciplinary context of our PPE programs. A pronounced commitment to the task of teaching, readiness to apply innovative teaching methods and willingness to engage with students at eye-level are fundamental recruitment criteria at our University. Whereas all courses in the Master PPE are taught in English, the Bachelor PPE is taught in German and English. Therefore, some basic command of German is desirable, but not a necessary prerequisite.
The whole approach of our PPE programs is transdisciplinary. All candidates should be willing and able to fruitfully contribute to the exchange of ideas with colleagues from Philosophy and Economics. Moreover, a research focus on either
Global Governance, in particular

International Organisations
Regional Integration
Conflict and Violence
Migration within and from the Global South


and/or


The future of Democracy, in particular

Legitimacy and Politicisation
Political Consequences of Inequality
Political Consequences of Artificial Intelligence
would be appreciated.
Successful candidates must hold at least a PhD in Political Science or International Relations. The position also requires:
Excellent record of international academic publications in the field of International Politics
Proof of deepened interest in interdisciplinary research
Genuine and demonstrated agenda in quantitative, theory-driven research
International teaching experience
The appointment begins as early as possible but not later than October 1st 2020. The regular teaching load is 9 hours per semester week (= 4-5 courses). The deadline for application is July 15
th
2019.
A complete application must include the following:
Letter of application stating qualifications, experience, research plans, teaching interests and a statement how the candidate relates to the specific mission and profile of Witten/Herdecke University
Complete curriculum vitae
Two samples of major research output (articles or book chapters)
We are an equal opportunities employer and welcome applications from all suitably qualified persons regardless of their race, sex, disability, religion/belief, sexual orientation or age. Moreover, Witten/Herdecke University actively aims to increase the percentage of female staff. Therefore, applications from women are particularly welcome.
Only complete applications addressed to the Dean of the Faculty and submitted online (pdf in one document) to
dekanat-wiwi@uni-wh.de
will be considered.
For questions and further information, please contact Prof. Dr. Joachim Zweynert (
Joachim.zweynert@uni-wh.de
).