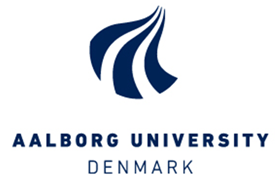 ONE OR MORE PROFESSORS IN ELECTRONICS SYSTEMS
At the Technical Faculty of IT and Design, Department of Electronic Systems, one or more positions as Professor in Electronic Systems is open for appointment from September 1, 2020, or soon after that. In the area of electronics engineering, Aalborg University is known worldwide for its high academic quality and the societal relevance of its research programmes. The Department of Electronic Systems employs more than 200 staff, of which about 40% are international, and about 90 enrolled PhD students. The Department hosts 620 students. The Department's excellent research infrastructures and facilities accentuate its global position in teaching and research. Department research centres around communication, antennas, control systems, signal processing, cyber security and acoustics. The Department plays an active role in translating discoveries and results in practical applications with industrial partners and through IPR. Within its subject field, the Department provides teaching for several BSc and MSc programmes using a problem- and project-based learning model.
JOB DESCRIPTION
We seek to appoint full-time Professors to direct research and knowledge exchange and develop the Department's research activities and discovery within our subject field.
The position requires internationally recognized research experience in one or more of the following areas:
Antennas and high-frequency electronics
Communications and networking
Control systems
Cybersecurity
Information theory
Machine learning
Radio propagation
Robotics
Signal- and information processing
The main tasks and responsibilities include:
Leadership and strategic direction and focus of a research programme
Research, including publication of results and supervision of PhD students
Teaching and assessment of students at undergraduate and graduate levels
Funding generation and management of funded projects
Strengthening relations with local, national, and international Industry partners.
AAU offer career and personal development programs designed to support individual academics in their career goals.
You may obtain further professional information from Department Head Thomas Bak,
tba@es.aau.dk
.
A link to your unique research identifier (Web of Science ResearcherID or Scopus Author ID) which allows your publication and citation record to be studied can be attached.
Qualification requirements:
The successful applicant can demonstrate a documented high level of original scientific production at an international level, including proven further development of the research area in question. An assessment of the candidate's undertaking of research management and/or other possible management functions will also be taken into account. In addition the applicant is expected to have the qualifications required for undertaking teaching responsibilities. Special contributions to and development of educational and teaching related areas will be considered in the overall assessment.
The application must contain the following:
A motivated text wherein the reasons for applying, qualifications in relation to the position, and intentions and visions for the position are stated.
A current curriculum vitae.
Copies of relevant diplomas (Master of Science and PhD). On request you could be asked for an official English translation.
Scientific qualifications. A complete list of publications must be attached with an indication of the works the applicant wishes to be considered. You may attach up to 10 publications.
Teaching qualifications described in the teaching portfolio. If this is not enclosed the applicant must include an explanation for its absence.
Dissemination qualifications, including participation on committees or boards, participation in organisations and the like.
Additional qualifications in relation to the position.
References/recommendations.
Personal data.
The applications are only to be submitted online by using the "Apply online" button below.
AAU wishes to reflect the diversity of society and welcomes applications from all qualified candidates regardless of personal background or belief.
An assessment committee will assess all candidates.
For further information concerning the application procedure please contact Lisbeth Palmelund by mail
est-st-hr@adm.aau.dk
or phone (+45) 9940 7553.
Information regarding guidelines, ministerial circular in force, teaching portfolio and procedures can be seen
here:
AGREEMENT
Appointment and salary acc. to the agreement between the Ministry of Finance and the Danish Confederation of professional Associations (AC) on Academics in the State. Employment as Professor is in accordance with a classified position on scale 37. In addition, a pensionable increment will be given.
VACANCY NUMBER
2020-224-02706
DEADLINE
Sun May 17 00:00:00 CEST 2020
Apply Online