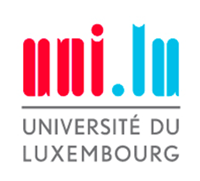 The University of Luxembourg is a multilingual, international research University.
The Faculty of Law, Economics and Finance (FDEF) of the University of Luxembourg has an opening for
1 Professor in Law, specialised in Capital Markets and Post-Trade (M/F)
Ref: F2-Clearstream and ECB consortium (to be mentioned in all correspondence)
Permanent contract, full-time (40h a week), employee status
About us:
The Faculty of Law, Economics and Finance offers three Bachelor programmes, six Master programmes and six Masters of Laws (LL.M.), as well as several continuing education courses. It also includes the Doctoral School in Law and the Doctoral School in Economics and Finance. Around 2,500 students from 90 different nationalities are enrolled at the Faculty. Academic staff from 18 different nationalities teach at the Faculty, supported by practitioners from the field, visiting scholars and guest professors. Rooted in Luxembourg but with a European and international outlook, the Faculty counts three research units:
Research Unit in Law
Centre for Research in Economics and Management, including the Luxembourg Centre for Logistics and Supply Chain Management
Luxembourg School of Finance
Teaching and research benefit from the proximity of the European institutions, Luxembourg's leading international financial centre and its vibrant business community. Institutional and private sector partnerships, sponsored Chairs and a growing network of international partner universities make the FDEF a vibrant academic hub at the heart of Europe.
About Luxembourg
Luxembourg is a cosmopolitan country with the convenience of a larger European capitals in a tranquil setting. Additional information about Luxembourg can be found under
www.euraxess.lu
and
www.luxembourg.lu
. Luxembourg's financial centre is the largest investment fund captive reinsurance centre in Europe and the largest private banking centre in the Eurozone. The financial sector is a major employer in Luxembourg and accounts for over 30% of the country's GDP. There are private international schools in English and other European schools offering diverse languages (e.g: French, German, Italian, Spanish, etc) as well as English branches in a growing number of state/public schools.
Your role
The Professor is expected to:
Conduct high quality legal research in financial market and post-trade infrastructure (e.g. clearing and settlement, custodian networks), including their appropriate legal and regulatory frameworks;
Establish Luxembourg as a strong European research centre in this field and to help build a wider research network in Europe which could also enter into a dialogue with equivalent non-European research networks and/or centres (research objectives);
Create an academic profile with a strong knowledge of capital market infrastructures issues, which could encompass both theoretical aspects and empirical analysis (education objective);
Foster increased cooperation between the financial institutions/the financial industry, regulators and supervisory authorities on the one side and academia on the other side (institutional objective);
Generate awareness of the importance of capital market infrastructures and their appropriate regulation for finance and the economy (communication/outreach objective);
Organise annual conferences on pertinent topics in the field of capital market and post-trade finance.
The position is a chair sponsored by a consortium of donors closely linked to the post-trade industry (Clearstream International S.A., European Central Bank, Deloitte General Services SàRL, Allen & Overy L.L.P., Lombard Odier (Europe) SA, Brown Brothers Harriman (Luxembourg) SCA, and State Street Bank Luxembourg S.C.A.). The chairholder can benefit from the industry experience and contacts of the donors.
Your Profile
Entrepreneurial spirit, team player, and good communication skills are required.
The University of Luxembourg is located within a particularly rich multicultural environment. The selected candidate must master English language as well as one of the two official languages spoken in Luxembourg: French or German. The University staff is strongly encouraged to learn the other official language by giving free access to language course to reach this goal.
The candidate should have strong research and teaching interests in post-trade and, if possible, proven expertise through participation in expert groups or commissioned legal opinions. In particular, the candidate should have a strong expertise in the legal aspects of post-trade, clearing and settlement, distributed ledger technology (Blockchain), central securities depositories, derivatives and intermediated securities, use and availability of collateral, oversight and regulation of financial markets infrastructures, including in a cross-border/transnational environment. The candidate should have an excellent knowledge of the European regulatory framework and of the role of central banks, especially the European Central Bank (ECB), in the area of post-trade.
Additional requirements include:
A master in law and a doctorate (PhD) in law or in finance, completed at least three years ago.
Excellence in research in financial law or in finance manifested by respective publications.
We offer
An international team at a young, dynamic university
An interdisciplinary research environment
A wide network of academic, institutional and corporate partners
Skilled support staff and team-oriented work environment
Offices located in Luxembourg City's main business district
Competitive salary and benefits
Further Information
Applications should contain a motivation letter and a detailed curriculum vitae. Copies of three papers or publications that the candidate considers most representative of his or her research may be added if this is useful.
All applications should be sent both by post and e-mail before 10 December 2018 to the following address:
Professeur Katalin Ligeti
Doyen de la Faculté de Droit, d'Economie et de Finance
Université du Luxembourg
4, rue Alphonse Weicker
L-2721 Luxembourg
E-mail :
fdef-recrutement@uni.lu
Link :
http://emea3.mrted.ly/20kqw
All applications will be handled in strict confidence.
The University of Luxembourg is an equal opportunity employer.