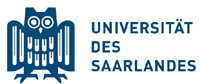 Saarland University is a campus-based university with international focus and pronounced research-oriented profile.
Numerous material related research institutes around the university campus, e. g. from Leibniz- Association, Fraunhofer-Gesellschaft and Max Planck Society as well as the strategic emphasis on business startups make Saarland university an ideal environment for this professorship.
The Department for Material Science and Engineering at the Faculty of Natural Sciences and Technology of Saarland University is searching for qualified applicants for the following open position starting October 2020:
Professorship (W3)
for
Polymer Materials
The successful applicant is expected to represent the field of modern polymer materials including the design, the processing and the characterisation of technical materials systems. In particular, the applicant's research should deepen our understanding of molecular and microstructural mechanisms and their effect on macroscopic properties of polymeric systems. The focus should preferably be on new functional polymers that can be used in the fields of interactive technologies such as, for example, sensors and actuators, soft robotics or medical technology. Further topics of interest include responsive, selfhealing, and interactive polymers, polymer microstructures, switchable interfaces and composites. International scientific visibility in one of these fields is expected.
The pursued research should significantly strengthen other research topics already present at Saarland University including Materials Chemistry, Systems Engineering and Computer Science. Cooperations with non-university institutes located on the Saarland University campus are intended such as the Leibniz Institute of New Materials, the Fraunhofer Institute of Non- Destructive Testing, the Centre for Mechatronics and Automation Technology or the Max Planck Institute of Informatics. Teaching duties will encompass the science of polymeric materials in the Department of Materials Science and Systems Engineering. Active participation in the existing international study programs is expected.
At Saarland University, we view internationalization as a process that spans all aspects of university life. We therefore expect members of our professorial staff to engage in activities that promote and foster further internationalization and to be willing to teach in a foreign language. Particular support is offered to cooperative projects with partners within the Saar-Lor-Lux region as part of the 'University of the Greater Region' (
www.uni-gr.eu
).
Aside from standards set by general employment legislation, eligibility criteria include a University Degree in the corresponding or a related field, educational skills, proven aptness for original scientific work (usually documented by the quality of the doctorate or PhD) as well as a track record of past independent research (e. g. in a habilitation, assistant professorship or scientific activity at a university, a research institution or in industry). Expected are original publications in leading journals, the documented acquisition of third-party funding as well as experience in staff management and academic administration.
Please submit your application with letter of motivation, curriculum vitae including summary of your academic history and teaching experience, list of publications, teaching evaluations, information on the amount and type of acquired third-party funds, a teaching concept and a research concept (two pages each), the three most important publications of the last five years and copies of certificates.
Please submit your application as one pdf only per email. Please also specify your home adress (incl. contact phone number and email adress) and quote reference number
W1617
until the
December 13th, 2019
to the Dean of the Faculty NT, Univ.-Prof. Dr. Guido Kickelbick,
dekanat-nt@uni-saarland.de
and also fill in the online synopsis (
www.uni-saarland.de/fakultaet/nt/aktuelles
).
In accordance with the objectives of its equal opportunities plan, Saarland University seeks to increase the proportion of women in professorial positions and applications from qualified women candidates are therefore strongly encouraged. Preferential consideration will be given to severely disabled candidates of equal eligibility.
When you submit a job application to Saarland University you will be transmitting personal data. Please refer to our privacy notice for information on how we collect and process personal data in accordance with Art. 13 of the Datenschutz-Grundverordnung (
www.uni-saarland.de/datenschutz
). By submitting your application you confirm that you have taken note of the information in the Saarland University privacy notice.
www.uni-saarland.de