The Potsdam Institute for Climate Impact Research (PIK) addresses crucial questions in the fields of global change, climate impacts, energy system transformation, and sustainable development. Natural and social scientists work together to generate interdisciplinary insights that provide a sound basis for decision-making in society and policy. PIK's historic science campus on Telegraphenberg Potsdam is in 30 minutes commuting distance from Berlin. PIK seeks to increase the number of women in scientific positions. For the "IMPACT" project, funded by the German Ministry of Environment as part of its International Climate Initiative, PIK is offering a position as
Research Software Engineer (Python) (m/f/d)
(Position number: 12-2020-Research Software Engineer )
in the research department "Transformation Pathways", starting as soon as possible. The position
is funded until 31 December 2020
. It is planned as a full-time position with a working time of 40 hours per week. Remuneration is in accordance with the German public tariff scheme (TV-L Brandenburg), salary group E 13.
The Project:
IMPACT is a cross-cutting, multi-faceted project that is implemented by a wide range of institutions in three regions – the Pacific, West Africa and the Caribbean. It aims to strengthen capacities in Small Island Developing States (SIDS) and Least Developed Countries (LDCs) to co-develop scientific outputs and knowledge products and to support relevant actors to make use of them in the development and implementation of transformational climate adaptation and mitigation strategies. Our approach also aims to enhance access to international climate finance and better equip SIDS and LDCs in engaging in UNFCCC negotiations.
The Position:
The successful candidate will develop the main structure of a Python-based open-source tool to handle a large database of time series (emissions and socio-economic data) and implement its main functio­nalities. This tool will be based on the existing PRIMAP emissions module (coded in Matlab). The work aims at creating a clearly structured set-up for an open-access tool that can be widely used by climate change scientists and stakeholders, and provide core functionalities for database and time series manage­ment, including metadata handling. The successful applicant will be part of the working group "research software engineering for transformation pathways", and will work in close collaboration with the current developers of the PRIMAP emissions module to design the structure of the new Python tool.
Key responsibilities:
Develop and implement the core structure for a Python-based open-source tool to handle a large database of time series, including metadata
Porting core functionalities of the PRIMAP emissions module to the Python-tool
Ensure accessibility of the new Python-tool for the community (e. g. documentation, tutorials)
Requirements
A Masters degree in Informatics, Computational Sciences and Engineering, Physics, Mathematics, or a related field
Profound expertise in programming, specifically Python (including, e. g., NumPy, SciPy, Pandas)
Experience in database management and time series handling, including metadata handling is an asset
Familiarity with version control software (e. g., git) is an advantage
We expect:
Strong analytical and organisational skills and ability to work reliably and indpendently
Team-oriented attitude with strong communication skills in oral and written English
Capacity to familiarise yourself quickly with new topics
Creativity and openness to new approaches
We offer:
The chance to be part of a creative, interdisciplinary team
Opportunities for cooperation with PIK's national and international network of leading climate and economic research institutes, as well as the growing community of research software engineers
A stimulating working environment in an internationally recognised research institute on Potsdam's beautiful, historic Telegrafenberg campus, a short commuting distance from Berlin
A collective pay scheme and associated benefits
PIK seeks to increase the share of women in scientific positions and therefore explicitly encourages women to apply. In cases of equal qualification and within the given legal scope, women will be given preference. Applications by persons with a migration background are expressly encouraged. Applications of disabled persons with equal qualifications will be regarded favourably. PIK also encourages applications by parents returning from parental leave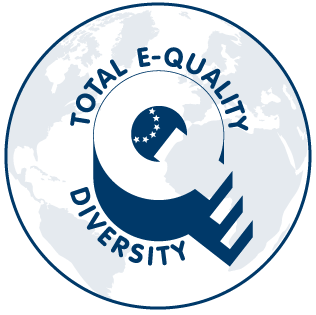 Please apply
by 20.03.2020
directly using our
https://www.pik-potsdam.de/aktuelles/stellen/application
. Application documents should comprise a letter of motivation, a full CV, relevant certificates including grades, and a code sample (e. g., working program code or a GitHub repository).
For further information or to discuss the position please contact Dr. Annika Günther and Dr. Jan Philipp Dietrich at
annika.guenther@pik-potsdam.de
and
dietrich@pik-potsdam.de
.