The Helmholtz Centre Potsdam GFZ German Research Centre for Geosciences is the national research centre for Earth sciences in Germany. With approximately 1.280 employees (including visiting scientists), the GFZ is conducting interdisciplinary research on the "System Earth" and the influence of humans on the planet. As a member of the Helmholtz Association, it is part of Germany's largest science organization.
For Section 4.4 "Hydrology" we invite applications for a
Scientist and Project Manager (f/m/x)
Job Vacancy No. 3489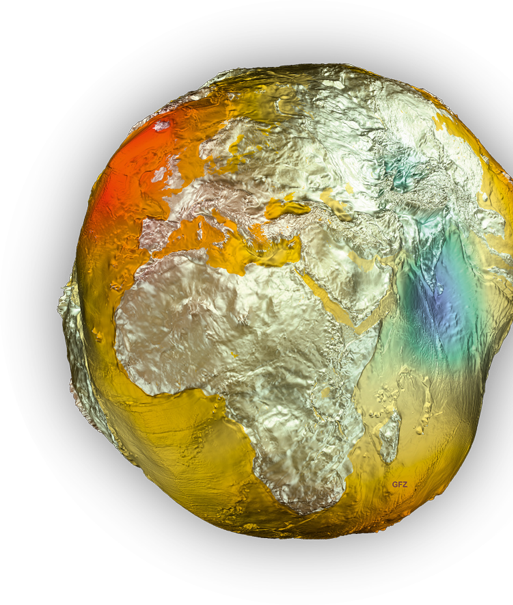 The GFZ coordinates the project G3P (Global Gravity-based Groundwater Product) that has been granted in response to the Earth Observation Call EO-4-2019 of the Horizon 2020 European Union Framework Programme for Research and Innovation. G3P is a collaborative effort between twelve European institutions. The key objectives of the G3P project are: 1) to process and make accessible the latest satellite gravity data as water storage products, in particular from the recently launched GRACE-FO mission, 2) to advance existing Copernicus service products on water storage variations, and 3) to set up a global product of groundwater storage variations as a new cross-cutting application of the existing product portfolio of three Copernicus core services. Contact: Prof. Dr. Andreas Güntner (
guentner@gfz-potsdam.de
)
Your responsibilities:
scientific applications of GRACE / GRACE-FO water storage data in regional to global-scale hydrology
development of advanced applications of the G3P groundwater product, contribution to product validation
day-to-day operational administrative and financial management of the G3P project at the interface between the project partners, the GFZ administration, and the European Commission
scientific representation of G3P at scientific meetings, user workshops, etc. (dissemination activities)
operationalisation and timing of all overarching project activities
organization of project meetings and preparation of minutes
preparation of deliverables and reports for the management work package
ensuring timely submission of deliverables, technical and financial reports of the consortium as a whole
maintenance of the project website
Your qualifications:
MSc in Earth or Environmental Sciences, or in a related field
demonstrated scientific expertise in one of these fields, preferably by a PhD and a related publication record
expertise in hydrology or GRACE data applications is an asset
experience in managing international collaborative research projects
experience with managing EU FP7 or H2020 projects is an asset
practical programming skills
excellent communication skills
ability to work effectively with dynamic and diverse staff in an international context
proficiency in spoken and written English
---
Starting date:
1st January 2020
Fixed term:
36 months
Working hours:
part-time 70% (currently 27.30 h/week).
Salary:
This position has been assessed as being salary group 13 according to "TVÖD Bund (Tarifgebiet Ost)". The salary group will be determined by the conditions of the collective wage agreement and the appropriate personal qualifications.
Location:
Potsdam
---
You can expect a very diverse and challenging job in an international work environment that is characterized by exciting research projects. The compatibility of work and family life is of particular concern to the GFZ. Therefore, it offers the opportunity for flexible working time and workplaces. Moreover, there is a kindergarten located on the research campus.
The GFZ is a partner with Geo.X (
www.geo-x.net
), and as such it is well connected with other geoscience institutions in Potsdam and Berlin. Geo.X forms the largest regional cluster of geoscientific expertise in Europe and offers excellent opportunities for cooperation and development.