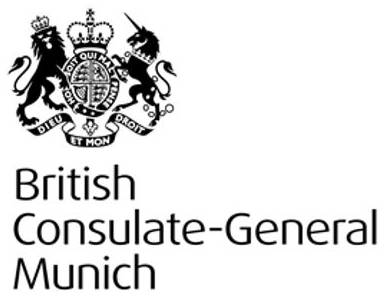 Senior Business Development Manager – Creative and Technology Sectors (DEU18.604)
The British Government is an inclusive and diversity-friendly employer. We value difference, promote equality and challenge discrimination, enhancing our organisational capability. We welcome and encourage applications from people of all backgrounds. We do not discriminate on the basis of disability, race, colour, ethnicity, gender, religion, sexual orientation, age, veteran status or other category protected by law. We promote family-friendly flexible working opportunities, where operational and security needs allow.
Job Category
Department for International Trade roles
Job Subcategory
Department for International Trade (DIT)
Job Description (Roles and Responsibilities)
The British Consulate-General in Munich is part of a world-wide network, representing British political, economic and consular interests overseas and is now looking for a
Senior Business Development Manager – Creative and Technology Sectors
to be part of the Department for International Trade (DIT) team based in Munich. The economic relationship with Europe is a fundamental building block of the UK's national prosperity. The UK is the most attractive inward investment market in Europe, with European companies accounting for 49.4% of total Foreign Direct Investment in the UK. In March 2019 the UK will leave the European Union, and while the economic relationship will remain a priority for both the UK and the EU, the UK will need to embrace new ways of working and seize new opportunities. The Department of International Trade (DIT), supported by its European Regional Trade Plan and the British Government's new Industrial Strategy, has placed increasing inward investment at the very top of our priorities in the region inward investment at the very top of our priorities in the region. This exciting job offers the opportunity to work at the heart of the UK's post-EU Exit strategy to promote inward investment to the UK from German companies in creative and technology sectors. Working in partnership with a number of UK Government Departments and a growing UK diplomatic network in Germany, you will identify and actively target key account investors in the German market who have the potential to invest in the UK. This involves managing exciting and innovative projects, giving advice and assistance to potential, new and existing German key accounts and bringing investment projects to a successful conclusion. The job offers much autonomy and freedom to set your own direction in line with an agreed business plan, not least in cultivating key business contacts. The challenges of Brexit make the work both more important and more interesting. You will work as part of a friendly and supportive team in Munich and a wider network across Europe, with regular opportunities to travel . You will also be encouraged to play an active role in the corporate life of the Consulate and Germany network and you may be asked to undertake other duties commensurate with your grade You will also contribute to the UK's approach to enhancing its relationship with the German states of Bavaria and Baden-Württemberg. Roles and responsibilities:
Key account management: To manage strategically and provide assistance to German key accounts who have the potential to invest in the UK and/or to expand their existing activities. To build strong customer relationships with these key account companies. This includes working credibly at the most senior levels of decision making;
Business development: To identify and actively target potential, new and existing German investors and bring investment projects to a successful conclusion in cooperation with UK partners. To develop and manage a strong pipeline of potential investment projects into the UK and to promote the UK as a location for investment through the organisation of and participation in public relations and networking events;
Strategy: Mapping new opportunities in the named sectors, staying on top of trends and advising Government and DIT colleagues on priorities for business planning. Risk mitigation work, including in the context of Brexit.
Essential qualifications, skills and experience
Proficiency in English and German (written and spoken, minimum of C2 level for CEFR framework*);
Knowledge of the German and UK Business Environments;
Excellent interpersonal and networking skills and be credible with the most senior business leaders;
Key relationship management / business development experience;
Strong strategic planning and delivery skills;
Ability to work under pressure and juggle multiple priorities effectively;
Strong analytical and research skills;
Self Starter – ability to work well on own initiative;
Good IT skills, especially MS Outlook, Word, PowerPoint and Excel;
Desirable qualifications, skills and experience
Although not essential on starting the job, the jobholder will be expected to develop working level knowledge of the creative and technology sectors in the UK and Germany in order to be able to interact credibly and professionally with senior contacts;
Required competencies
Seeing the Big Picture, Collaborating and Partnering, Achieving Commercial Outcomes, Delivering at Pace
Application deadline
8 November 2018
Grade
B3 (L)
Type of Position
Full-time, Fixed term, with possibility of renewal
Working hours per week
37.5
Region
Europe, Eastern Europe & Central Asia
Country/Territory
Germany
Location (City)
Munich
Type of Post
British Consulate General
Number of vacancies
1
Starting yearly salary (EUR)
€57,000 gross per annum rising to €64,028 gross per annum after a qualifying period in addition to performance related pay. (Salary is not negotiable)
Start Date
17 December 2018
Other benefits and conditions of employment
This is a full-time position of five working days 37.5 hours per week, for a contract period of two years with the possibility of renewal. Staff recruited by the British Consulate-General are subject to Terms and Conditions of Service according to German employment law. Both the Department for International Trade and the Foreign Commonwealth Office have a strong commitment to the personal development of our staff and a flourishing Learning and Development culture, including an annual Learning and Development fortnight.
Visa/passport requirements: Must currently hold the independent right to live and work in Germany and be prepared to ensure that right remains throughout the scope of the contract.
Additional information
The appointment of the successful candidate will be subject to confirmation of a background check and security clearance.
* Please note Common European Framework of Reference for Languages: Learning, Teaching, Assessment indicates Level C2 as Mastery or proficiency Level
which comprehends that a person can understand with ease virtually everything heard or read; can summarize information from different spoken and written sources, reconstructing arguments and accounts in a coherent presentation; can express themselves spontaneously, very fluently and precisely, differentiating finer shades of meaning even in the most complex situations. For more information please click on the following link CEFR.
Please bear in mind in case you are invited for an interview your languages skills are going to be assessed.
Please note that the deadline for applications is 23:55 on the day mentioned in the above field "Application deadline". We advise you to allow enough time to complete and submit your full application, since only applications completed and submitted before the deadline will be considered. Please be aware that the deadline for submitting applications is considered to be the time zone for the country where the vacancy has arisen. Please be advised that the British Consulate-General will not be able to meet the travel costs incurred when travelling to the interview, nor the costs connected with relocation if offered a job.
Please be aware that you will only be able to apply to vacancies for Local Staff roles with the British Government through this official tal.net site (operated by Oleeo). Jobs may be advertised on third party websites, however our adverts will always link back to the official tal.net site. If you complete and send an application through any other site, we will not receive it.