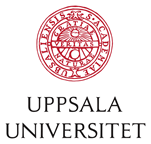 Senior Lecturer in Mathematics with specialization in Algebra and Geometry
Uppsala University, Department of Mathematics, from 2018-09-01
Uppsala University is an international research university focused on the development of science and education. Our most important assets are all the individuals who with their curiosity and their dedication make Uppsala University one of Sweden's most exciting work places. Uppsala University has 40,000 students, 7,000 employees and a turnover of SEK 6,5 billion.
The main activities at the Department of Mathematics are research and education at both undergraduate, graduate and postgraduate levels. The Department has about 120 employees, including about 30 postgraduate students. The number of annual students at the undergraduate and graduate level is about 600. The present position is within the research program of algebra and geometry.
Description of Subject Area:
The subject area includes algebra and algebraic geometry.
Duties:
The position includes teaching, research and administration. Teaching duties include course responsibility, course administration and supervision of second- and third-cycle students. The holder shall also keep abreast of developments within the subject area and the developments in wider community that are significant for the work at the university.
Qualifications Required:
According to the Swedish Higher Education Ordinance those qualified for appointment as senior lecturer are persons who have demonstrated teaching expertise and been awarded a PhD or have the corresponding research competence or some other professional expertise. It is necessary that the educational skills, the scientific competence and the professional skills are relevant to the content of the employment and the tasks that will be included in the employment.
According to the appointment regulations of Uppsala University to be eligible for appointment as senior lecturer applicants also must have completed teacher training of relevance to operations at the University, comprising ten weeks, or have acquired the equivalent knowledge. If special circumstances apply, this training for teachers in higher education may be completed during the first two years of employment. A general eligibility requirement is that the applicant must possess the personal capabilities necessary to carry out fully the duties of the appointment.
Documented ability to teach in Swedish and/or English is a requirement unless special reasons prevail. The holder is expected to be able to teach in Swedish within two years.
An applicant who is offered an employment as senior lecturer can be promoted to professor if he/she has applied for this, is qualified for such a post, and moreover has been deemed suitable on the basis of the specific criteria established by the faculty board.
Assessment Criteria/Ranking
Research Expertise and Teaching Expertise:
The ranking of eligible applicants will be based primarily on research and teaching expertise, which will be given equal weight.
Research expertise comprises research merits including research merits obtained outside the academy, which includes for example technology development and innovation ability. In assessing research expertise special weight will be attached to research merits in algebra and algebraic geometry.
As much attention shall be given to the assessment of teaching expertise as to the assessment of research expertise. Teaching expertise comprises educational and teaching qualifications. This expertise can have been achieved outside the academy through supervision, internal training, mentoring programs, etc.
Administrative Expertise
Administrative expertise is important for the employment and will be afforded consideration. Administrative expertise also includes entrepreneurship.
All merits must be documented in a manner that makes it possible to assess both quality and scope.
In filling this position the university aims to appoint the applicant who, following a qualitative holistic assessment of her/his competence and expertise, is judged to have the best potential to carry out and develop the relevant duties and to help advance operations.
In an overall assessment of the applicant's qualifications, parental leave, part-time work relating to care of children, union assignments, military service, or the like are to be regarded as work experience.
Uppsala University strives to be an inclusive workplace that promotes equal opportunities and attracts qualified candidates who can contribute to the University's excellence and diversity. We welcome applications from all sections of the community and from people of all backgrounds.
Pay:
Individual salaries
Starting:
2018-09-01.
Type of employment:
Permanent employment.
Working hours:
100 %
For further information about the position please Contact
Professor Tobias Ekholm +46 18-471 6399 and Professor Volodymyr Mazorchuk +46 18-471 3284.
For further information about Uppsala University appointment regulations see
Uppsala University Appointment Regulations
For further information about Faculty appointment regulations see
http://www.teknat.uu.se/digitalAssets/395/c_395576-l_1-k_guidelines-appointment-promotion.pdf
You are welcome to submit your application no later than 2017-11-01, UFV-PA 2017/3249.
We decline offers of recruitment and advertising help.
Type of employment
Permanent position
Contract type
Full time
First day of employment
2018-09-01
Salary
Fixed pay
Number of positions
1
Working hours
100%
City
Uppsala
County
Uppsala län
Country
Sweden
Reference number
UFV-PA 2017/3249
Union representative
Per Sundman, SACO +46 18 471 1485
Ellena Papaioannou, Seko +46 18-471 3315
Suzanne Borén Andersson, TCO/ST 018-471 6251
Published
2017-10-02
Last application date
2017-11-01
Link to ad
http://uu.mynetworkglobal.com/what:job/jobID:169750/