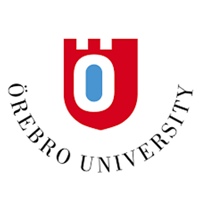 Senior lecturers in Business Administration, Organisation theory
Ref no:
ORU 2.1.1-2019/06538
Permanent position
Full time
The application deadline is 2020-02-01
Örebro University School of Business is seeking senior lecturers in Business Administration for a permanent post with good research opportunities.
Subject area
The position is in Business Administration, Organisation theory.
Duties and responsibilities
Duties include research, teaching, supervision, examination, development work, administration, continuing professional development and third-stream activities. Teaching also includes course development, planning and evaluation.
The work consists of teaching at all three levels and participation in research.
Eligibility
Eligible for the appointment as senior lecturer, other than within the fine, applied and performing arts, are applicants who have demonstrated educational expertise and who have been awarded a doctoral degree within the subject area in question or possess corresponding research skills or some other professional expertise that is of significance in view of the subject matter for the position and the duties that the position will involve.
For any teaching staff appointments at Örebro University, applicants are expected to have completed courses on teaching and learning in higher education corresponding to ten weeks. If applicable, assessments will be made of corresponding knowledge obtained in any other way.
Assessment criteria
In assessing whether an applicant is qualified for the appointment as senior lecturer, the extent to which his or her skills and expertise correspond to the eligibility requirements will be evaluated. In the appointment process, equal attention will be paid to the assessment of educational expertise as to the assessment of research qualifications required to meet the eligibility requirements. In the assessment, experience and qualifications in terms of collaboration with the wider community, of which the University is a part will also be evaluated, as well as national and international experience and mobility.
The applicant's research expertise shall be demonstrated through independent research contributions and scientific publications after the doctoral degree.
Importance shall also be attached to candidates' establishment in the research community as well as to candidates' experience of planning, administrating and leading their own research. The educational expertise and qualifications shall be well-documented and accounted for in a teaching portfolio.
In assessing the applicants' teaching expertise, attention will be paid to their experience in terms of planning, carrying out and evaluating teaching, supervision and examination. The applicant shall also have contributed to the development of educational activities. A general basis for evaluation is the ability and eligibility to carry out the tasks of a university lecturer.
We welcome personal skills and abilities such as an ability to cooperate, power of initiative, as well as an interest in course development and educational development work.
The duties require communicative skills, both in writing and in speech, in Swedish and English. This requirement regarding Swedish should be fulfilled within two years after accepting the position. A high degree of involvement in the operations onsite and a preparedness to take responsibility are considered to be of great importance.
Information
The position is a full-time, permanent post and is based in Örebro. The salary depends on the successful candidate's qualifications and experience. Positions announced at Örebro University are, where appropriate, subject to a trial period.
For more information, please contact Andreas Nilsson 019-30 38 13,
andreas.h.nilsson@oru.se
Application
The application is made online. Click the button "Apply" to begin the application procedure. For the application to be complete, the following electronic documents must be included:
Covering letter
CV
Teaching portfolio (in accordance with Örebro University's guidelines)
An account of research/artistic qualifications
Certified copies of relevant course/degree certificates and references
Complete scientific publications (maximum of 10) (Not only publication list.)
Only documents written in English, Swedish, Norwegian and Danish can be assessed.
After the application deadline has expired, no supplements can be made electronically. Applicants will at a later stage receive instructions on supplementing their application for the external experts. Such a supplement is however limited to any scientific publications that cannot be attached electronically to the application.
The application deadline is 2020-02-01. We look forward to receiving your application!
We decline any contact with advertisers or recruitment agencies in the recruitment process.
As directed by the National Archives of Sweden (Riksarkivet), Örebro University is required to deposit one file copy of the application documents, excluding publications, for a period of two years after the appointment decision has gained legal force.
Apply