Social Media- and Communications Expert (m/f/d)
Code: HLRS_21_2019
HIGH PERFORMANCE COMPUTING CENTRE STUTTGART (HLRS) | LIMITED PERIOD | TV-L
The High Performance Computing Centre Stuttgart (HLRS) is Germany's first national supercomputing centre. It operates one of the fastest supercomputers in the world and offers universities and research institutions as well as industrial partners the use of supercomputers. HLRS also holds a leading position worldwide in the research areas of parallel computing, cloud computing and high-performance data analysis and is significantly involved in international and national research projects.
In order to support the communication activities to inform our stakeholders about recent developments in our research and development activities, we are looking for an applicant for work in our research projects (e.g. EXCELLERAT (
https://www.excellerat.eu
) and FocusCoE (
https://www.focus-coe.eu
)) at the High Performance Computing Center Stuttgart. The person we are looking for shall act as
Social Media- and Communications Expert (m/f/d), Code: HLRS_21_2019
Your tasks:
Support, plan, manage, develop and execute communication campaigns in a scientific and technological environment
Lead of communication activities in large-scale research projects including appropriate documentation
Interact with collaboration partners to best advert success stories, results and developments of our research and development projects
Conceptualize and develop (online & offline) communication measures
Create, maintain, and optimize a variety of social media channels
Create content for press releases, news articles and more
Support the acquisition of third-party-funds
Provide background research and prepare summaries
Content Management using basic web technologies (Social Media Analytics, WordPress, Typo3, HTML and CSS)
Qualifications:
A degree in Communications, Marketing or a related field
Exceptional writing and editing skills in both German and English
Ability to work in an international team
Ideally proven experience as communications expert
Ideally basic IT-Technology knowledge, ideally in the area of engineering and/or high performance computing
Proven knowledge and experience in scientific writing and development of communication strategies
Solid knowledge and experience of professional social media channels
A strong focus on proactivity, creativity, positive solutions and continuous improvement
Ideally, your profile will be supplemented by:
Proven working ecperience in public relations and/or digital communications
Proven experience in project management
A portfolio of existing media relationships and networks
Benefits:
A variety of exciting activities in our motivated communications and project team
Exciting insights into the latest and best technologies in simulation, data analytics and artificial intelligence and their applicability to the delivery of commercial services.
Access to relevant conferences, stakeholder and a huge international community
A very good working atmosphere in an international team
The environment and infrastructure you need to deliver peak performance
The social benefits of the public services
You will be hired for a limited period in accordance with the TzBfG in accordance with your personal requirements. The salary is determined by the regulations for public servants, specifically TV-L, although HLRS typically advocates for a contract extension.
Your application:
You can send a meaningful application until
14th October 2019,
quoting reference
HLRS_21_2019,
to the following addresses:
Höchstleistungsrechenzentrum Stuttgart
c/o Agnes Lampke
Nobelstraße 19
70569 Stuttgart
or with an email with the number of the position desired in the subject line to:
bewerbungen@hlrs.de
, University of Stuttgart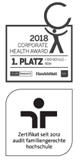 The University of Stuttgart is an equal opportunity employer. Applications from women are strongly encouraged. Severely challenged persons will be given preference in case of equal qualifications.
Information according to article 13 DS-GVO concerning personal data can be found at
https://www.uni-stuttgart.de/en/privacy-notice/job-application