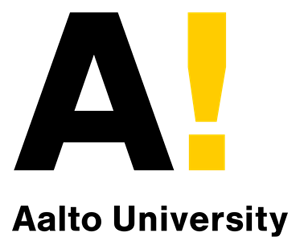 Tenure Track or Tenured Professor in
Structural Engineering
Aalto University is a community of bold thinkers where science and art meet technology and business. Aalto University has six schools with nearly 20 000 students and 4 700 employees, 390 of which are professors. Our campuses are located in Espoo and Helsinki, Finland.
Aalto University School of Engineering invites applications for TENURE TRACK OR TENURED POSITION IN STRUCTURAL ENGINEERING
The call is targeted to the assistant (tenure track) and associate level (tenure track or tenured) of the Aalto University tenure track system. The call is also open for the Full Professor level. The vacancy is at the Department of Civil Engineering, see
http://civileng.aalto.fi/en/
. Currently, the department has 20 professors supported by lecturers, post-doctoral researchers, doctoral students, and technical staff. In total, the number of personnel is about 100. The department has access to national scientific computing services and a well-equipped research infra covering also the area of structural engineering. We are located at Aalto University campus where several research institutions and organizations have their laboratories.
Job description
You will strengthen and complement the research and education in the field of structural mechanics and structural engineering. With the professors of architecture at the department, you will also promote multidisciplinary approach to solve future challenges of buildings and built environment.
Requirements
At any level of the academic system, you are expected to perform high quality research, to teach, to supervise and to advance otherwise both graduate and undergraduate education, to be an active member of the international scientific community, and to exhibit academic leadership and services for the society. You have a doctoral degree preferably in structural mechanics or structural engineering, and a fluent command in English. Your merits will be appraised based on your research, teaching and academic leadership, and activity in scientific community and society. A bibliometric analysis is also included in the evaluation. Experience in acquiring funding for research projects, multidisciplinary research approach, and co-operation with industry and research organizations are advantages
Remuneration
Salary will be defined according to Aalto University's payroll system. You may also provide a salary request. In addition to the salary, the contract includes occupational health care benefits. There is also a comprehensive social security system in Finland.
For more information
For additional information, please contact Professor Jari Puttonen at the Department of Civil Engineering, tel. +358 50 384 1782,
jari.puttonen@aalto.fi
. In recruitment process related questions, please contact HR Coordinator Anu Virtanen, tel. +358 50 4064520,
anu.k.virtanen@aalto.fi
.
How to apply
The application material for the position includes:
An application letter addressed to the President of Aalto University
Curriculum Vitae, including contact information
Publication list (5 most important publications marked)
Research plan describing past research and plans for future research at Aalto (max. 2 pages)
Teaching portfolio
All material should be submitted in English and in pdf format. The application materials will not be returned. Please submit your application through Aalto University's electronic recruitment system
no later than 4th February 2018
. Link to the application can be found at the end of the of the job advertisement "Apply for this job". Please follow the general instructions and evaluation criteria for applicants including language requirements and guidelines for compiling teaching portfolio and CV that are given online
www.aalto.fi/en/tenure_track/for_applicant
. Aalto University reserves the right for justified reasons to leave the position open, to extend the application period and to consider candidates who have not submitted applications during the application period. In Espoo, December 4
th
2017
Tenure track in Aalto University
The tenure track is open to talented individuals who have excellent potential for a scientific career. Individuals placed on the Aalto University tenure track for professors have the possibility to advance in their career through regular performance assessments, which take into account their merits in all areas of their scope of duty. Launched only in 2010, the Aalto University tenure track positions have been widely noticed and attracted a large number of international applicants. Aalto University has had the opportunity to recruit top experts as well as young research talents to join the Aalto University community. Read more about the tenure track system of Aalto University at
www.aalto.fi/en/tenuretrack
.
About Aalto University and Finland
As a living and working environment, Finland consistently ranks high in quality-of-life. For more information about living in Finland:
http://www.aalto.fi/en/about/careers/international_staff/
Apply here