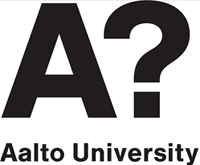 Assistant Professor in Integrated Circuits for Sensing Applications (tenure track)
Application closes on
15.1.2019
Place
Department of Electronics and Nanoengineering
Position
Professors
Aalto University is a community of bold thinkers where science and art meet technology and business. We are committed to identifying and solving grand societal challenges and building an innovative future. Aalto has six schools with nearly 11 000 students and a staff of more than 4000, of which 400 are professors. Our campuses are located in Espoo and Helsinki, Finland.

The School of Electrical Engineering is one of the six schools of Aalto University. Our portfolio covers fields from natural sciences to engineering and information sciences. In parallel with basic research, we develop ideas and technologies further into innovations and services. We are experts in systems science; we develop integrated solutions from care of the elderly to space robotics. The School is an international unit with close to 60 professors and 2 000 full-time students, including over 200 doctoral students.
The Department of Electronics and Nanoengineering at the Aalto University School of Electrical Engineering invites applications for
ASSISTANT PROFESSOR IN INTEGRATED CIRCUITS FOR SENSING APPLICATIONS (TENURE TRACK)
We are looking for a highly potential academic person in the broad area of integrated circuits, especially focusing on complex sensor ICs and system concepts, and this research field as a whole. As an assistant professor you will complement our department´s current expertise in integrated circuit design which focuses on microwave engineering, mixed mode circuits and sensor interface electronics, by bringing fresh, new research ideas and perspective into our community. This position provides you with an excellent opportunity to conduct state-of-the-art hands-on IC research with modern technologies and excellent infrastructure enabling IC measurements from DC to THz.
Your experience and ambitions
You have
a doctorate in electrical engineering or related field
expertise in one of the following integrated circuit design sub-fields: sensors and sensor interface electronics, energy harvesting, imaging, health and wellbeing, microwave engineering
potential to carry out high-quality research and attract research funding to build up your own research group
passion to collaborate with industry and ability to build high-level international contact network
motivation to teach at the undergraduate and/or graduate level
Scientific environment
You will join the
Department of Electronics and Nanoengineering
in the Aalto University School of Electrical Engineering. The departments research areas include integrated circuit design, microwave engineering, electromagnetics, space science and technology, as well as micro and nanotechnology. Our researchers in IC design work with sensor interface electronics, energy harvesters, RF/MM/analog/DSP ICs for wireless, radars, antennas and related electronics. In these fields, our researchers work in close collaboration with several national and international leading research institutes and companies.
Our research strategy is to solve global research questions related to growing needs for various integrated, energy-efficient monitoring, sensing and tracking systems. The exponential growth of devices connected to the internet calls for energy-optimized hardware electronics. The connected objects often have sensing capabilities ranging from in-body measurements to tracking and imaging of various objects. Regardless of the application, one common nominator for these applications is the capability to sense analog information and process the data both in analog and digital domains.
The department has excellent measurement facilities. The main research infrastructure related to this position is
Aalto-Electronics-ICT
, which offers wide variety of measurement equipment for the measurement of complex electronics and wireless devices. The equipment ranges from DSP and DC analyzers to THz network analyzers and anechoic chambers. The department also has cutting-edge design tools, comprehensively including IC technology design kits, EM simulators and DSP design tools.
Contract and Aalto tenure track
This position belongs to our tenure track system and will be filled at the level of assistant professor with a fixed-term contract. The salary is based on Aalto University salary system, but you can also provide your own salary requests. The University provides research start-up fund and we actively assist researchers to apply for available scientific research funds. The contract includes occupational health benefits and Finland has a comprehensive social security system. Advancement on
Aalto tenure track
is based on an evaluation of your achievements and meritation against the Aalto tenure track criteria. Please see the details about the evaluation criteria in
Aalto Tenure track evaluation criteria
.
More information
If you wish to hear more about the position or us, please contact
Professor Jussi Ryynänen
,
jussi.ryynanen@aalto.fi
or tel. +358 50 384 1720. In case you have questions related to the recruitment process, please contact HR Coordinator Annika Salmelin,
annika.salmelin@aalto.fi
.
Ready to apply?
Please submit your application through our recruiting system by using the "Apply now!" button below. Please include the following pdf documents in English 1) cover letter, 2) curriculum vitae (with contact information and the ResearcherID number), 3) the list of publications (in which the five most significant publications highlighted and your role in them described), 4) a research statement describing past research and plans for the future research, 5) a teaching portfolio describing teaching experience and plans for teaching (
instructions: Aalto Teaching Portfolio
), 6) the list of references/possible reference letters (referees can also send the letters along with their contact details directly to HR Coordinator (
annika.salmelin@aalto.fi
). The application period closes on January 15, 2019.
About Aalto University, Helsinki and Finnish society
At Aalto, high-quality research, art, education and entrepreneurship are promoted hand in hand. Disciplinary excellence is combined with multidisciplinary activities, engaging both students and the local innovation ecosystem. Our main campus is quickly transforming into an open collaboration hub that encourages encounters between students, researchers, industry, startups and other partners. Aalto University was founded in 2010 as three leading Finnish universities, Helsinki University of Technology, the Helsinki School of Economics and the University of Art and Design Helsinki, were merged to strengthen Finland's innovative capability.
The greater Helsinki region is a world-class information technology complex, attracting leading scientists and researchers in various fields of electrical engineering. As a living and working environment, Finland consistently ranks high in quality of life, and Helsinki, the capital of Finland, is regularly ranked as one of the most livable cities in the world.
Finns are proud to say that we have one of the best education systems in the world. The Nordic values of equality and co-operation are deeply rooted in our society. We are one of the world's top countries in happiness, clean air and nature, press freedom and consider the many voices in our society a strength. With high investments in R&D, a strong innovation culture, open data and advanced state of digitalization, we are a nation of innovation and entrepreneurship. Gender equality, flexibility and the low hierarchy are at the core of our Nordic working environment. Having four seasons, clean air and thousands of lakes, we are nature-loving people who take good care of our unique environment.
Candidate brochure