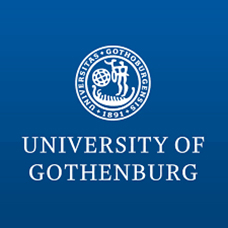 Associate Senior Lecturer in Earth Sciences with a specialization in Hydrogeochemistry
Diary id:
PAR 2019/279
Employment level:
Fixed term
Location:
Department of Earth Sciences
Apply by:
2019-10-20
The Department of Earth Sciences has 68 employees. Our focus areas are climate, natural resources including water resources, GIS, remote sensing, geochemistry and biogeochemistry. We have bachelor's and master's programs in Earth Sciences and in Geography as well as third-cycle education in those fields. The research strategy for the Department emphasizes further development of Earth System Science.
The Department offers many high-end instruments for a wide range of analytics of solid and fluid samples and gases; e.g., high-end ICP-MS analysis, SEM (with EDS, BSE, CL and WDS detectors), a micro-Raman spectrometer, an XRD spectrometer, an isotope ratio mass spectrometer and elemental analyzers for 13C, 15N, 34S, 2H, and 18O isotope analysis, a CryoPrep2 unit for measurements of stable isotopes in greenhouse gases, a SpinMas GAM400 quadropole MS, an isotope ratio infrared spectrometer, 2130-i (Picarro; 18O and 2H), a time-of-flight mass Spectrometer (AxION 2 TOF MS), a gas chromatograph, as well as a photospectrometer, a TOC/TN analyzer and an ion chromatograph. In addition, we have a brand new ISO 5 clean lab for ICP-MS analysis and will soon have a cold lab.
Subject area
Earth Sciences with a specialization in hydrogeochemistry
Subject area description
The successful applicant will complement existing research fields with competence in Hydrogeochemistry and will support the Department's teaching tasks in the Earth Sciences program. Teaching will foremost cover our courses in hydrogeology and secondly other courses where hydrogeochemistry is relevant, such as hydrology, environmental geology, basic earth sciences, geochemistry and biogeochemistry.
The research focus of the successful applicant has to be in one of the following fields: groundwater and soil contamination and remediation, hydrogeochemical system characterization looking at the interaction of water with rock and soil; groundwater age dating and residence time estimation using isotopic methods and other tracers; and, hydrogeochemical modeling. Coverage of more than one of the listed fields is regarded as advantageous.
Job assignments
The main job assignments are research (not less than 50%) within the subject areas as described in the Subject area description and teaching (not less than 35%). Other assignments (committee work, administration) can be included. Time to develop pedagogical skills and to follow development in research will be granted (at least 10%).
Duties include developing research in the focus areas described above at a high international level. Your research is expected to complement and strengthen the existing research areas within hydrogeology, geochemistry, biogeochemistry and environmental geology at the department. You are expected to actively apply for external financing, to publish in relevant international peer reviewed journals with high impact and to actively participate in scientific networks, both nationally and internationally.
You are expected to teach courses in hydrogeology/hydrology and contribute to courses in hydrochemistry, environmental earth sciences, environmental geology and other related Earth system science courses at the undergraduate and graduate levels, including also supervision of Bachelors and Master's thesis works.
You are also expected to collaborate with the surrounding society by connecting your research to societal demands and practical applications, outreach activities and communication.
Eligibility
Eligibility rules for employment in a teaching position ("lärare") is stated in chapter 4, §3-4 of the "högskoleförordningen" (regulations for higher education, in Swedish only) and in University of Gothenburg's regulations for employment (anställningsordning, in Swedish only). A PhD degree or a comparable foreign degree in a subject area relevant for the position is a requirement. Ability to teach in English or Swedish is a requirement. Experience in performing field investigations is regarded as meritorious. Experience in performing laboratory analysis is a requirement.
Preference is given to applicants who have been awarded a PhD degree, or comparable foreign degree, no more than five years before the expiration date of this announcement. Applicants who have obtained a doctorate earlier may also be given consideration if there are special reasons. Special reasons are leave of absence due to illness, parental leave or other similar circumstances.
Candidates without university-level teacher training must participate in pedagogic courses for higher education within two years of being hired.
The successful candidate is expected to teach in Swedish after four years. The university offers courses to learn Swedish.
Assessment
Assessment criteria for employment in a teaching position are stated in chapter 4, §3-4 of the "högskoleförordningen" (regulations for higher education, in Swedish only) and in University of Gothenburg's regulations for employment ("anställningsordning", in Swedish only).
The assessment of your application will be based primarily on your scientific merits and secondarily on your pedagogical merits, which will be assessed with the same care.
When assessing scientific proficiency, emphasis will be placed on competence in hydrogeochemistry and especially within the research areas specified in the subject area description. Documented success in attracting external funding in competition, experience from a new research environment after the PhD degree, and participation in national and international collaborative projects and networks are meritorious. Interest and experience in modelling are meritorious.
When assessing pedagogical proficiency, emphasis will be placed on the ability to successfully plan, perform and lead teaching as well as to develop courses. Documented ability to supervise students at different levels is meritorious.
To obtain this position, the successful candidate will be chosen after an overall assessment of their proficiency and future capacity in the subject area, and an assessment of whether they have the highest potential to perform the intended duties for the position, cooperate with others, and contribute to a positive development of the Department.
Employment
Type of employment: Fixed-term employment, six years
Extent: 100 %
Location: Department of Earth Sciences, Gothenburg
First day of employment: As soon as possible, by negotiation.
The position as Associate Senior Lecturer is limited to six years after which the holder will be promoted to a permanent position as a Senior Lecturer (tenure, permanent position) provided they meet the qualification requirements. Criteria for promotion from Associate Senior Lecturer to Senior Lecturer are established in "Handläggningsordning för befordran från biträdande universitetslektor till universitetslektor vid Naturvetenskapliga fakulteten".
The specific requirements to be promoted to Senior Lecturer for the announced position are:
Having obtained the title "oavlönad docent"
Ability to teach in Swedish
Having obtained significant funding from a major research funding source, as main applicant
Supervise or have supervised a PhD student, as main supervisor,
Two publications in high ranking journals in the field, per year, on average, where their contribution can be regarded as central
Successful completion of the required pedagogic courses at UGOT or equivalent
Good course evaluations by students
Active participation in activities to develop the Department as a whole as well as contributing to a good work environment
Appointment procedure
The selection process will include evaluation by experts from outside the University of Gothenburg, interviews and guest lectures. The assessment of qualifications and experience will take into account parental leave, sick leave or other similar circumstances. The reasons and extent of absence should be specified in the application.
For further information
Regarding the position, please contact Roland Barthel, Head of Department
E-mail:
roland.barthel@gu.se
Unions
Union representatives at the University of Gothenburg:
http://www.gu.se/english/about_the_university/job-opportunities/union-representatives
Application
Apply for this appointment using the University of Gothenburg recruitment portal by clicking "Apply" below.
The application must include:
Cover letter.
Curriculum Vitae, including a complete list of publications (including a description of the applicant's role in each publication), and record of received research grants (with amounts and roll in the application).
Digital copies of your most important publications (maximum of 10)
An account of scientific merits and justification for the selection of a maximum of ten scientific publications you wish to rely on in the application.
A research plan with a description of current and planned research as well as other planned activities relevant to this position (maximum three pages).
Description of pedagogical merits, including information about the extent and level of teaching done and evaluations of its quality. The description should also cover pedagogical reflection and teaching philosophy.
Description of experience of leadership, administration and collaboration with actors from outside academia.
Certificates and other documents to be considered.
It is the responsibility of the applicant to ensure that the application is complete in accordance with the instructions in the job advertisement, and that it is submitted before the deadline. Any documents that are not available in electronic format should be mailed in three copies to:
Faculty Office for Science
Att: Siranush Kosayan
Gothenburg University
Box 460
405 30 Gothenburg, Sweden
We prefer to that your application is written in English as it may be reviewed by international experts with English as a working language.
The application must be received by: October 20, 2019
Additional information
Choosing a career in a foreign country is a big step and raises many questions about what to expect. Thus, to give a general idea of what we and Gothenburg have to offer in terms of benefits and life in general, please visit
http://www.science.gu.se/english/about/career
. For more information about the Faculty of Science please visit
http://www.science.gu.se/english/
. We can offer relocation services.
The University of Gothenburg tackles society's challenges with diverse knowledge. 47 500 students and 6 400 employees make the university a large and inspiring place to work and study. Strong research and attractive study programmes attract scientists and students from around the world. With new knowledge and new perspectives, the University contributes to a better future.